Meter
Jazz players have a hard time finding accompanist that are suitable. Meter is a product that will help new and experienced players find accompanist and enrich the audience experience.
Meter is a wearable device for jazz musicians that broadcast the proficiency level of the wearer. It communicated this through color in environments such as jazz clubs or lounges. Through the use of the device, musicians can seek out other musicians at their level to perform a tune at their grade, find mentorship form professional or established players, or just network amongst other users of Meter. Using locational information from wearers, it provides jazz musicians and patrons with a map of jazz establishments and the typical level of musicians at them.
---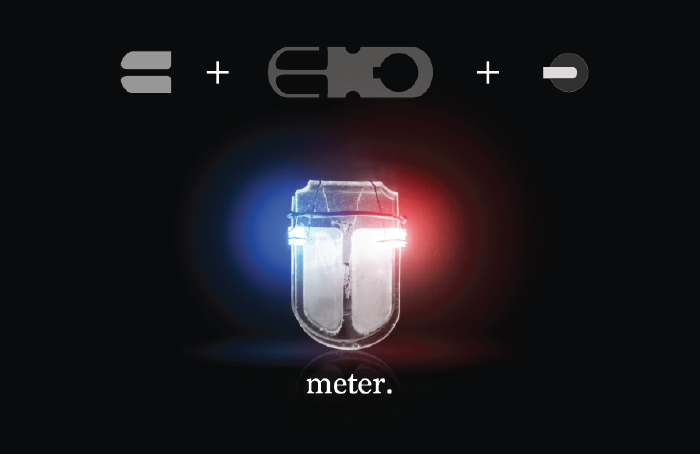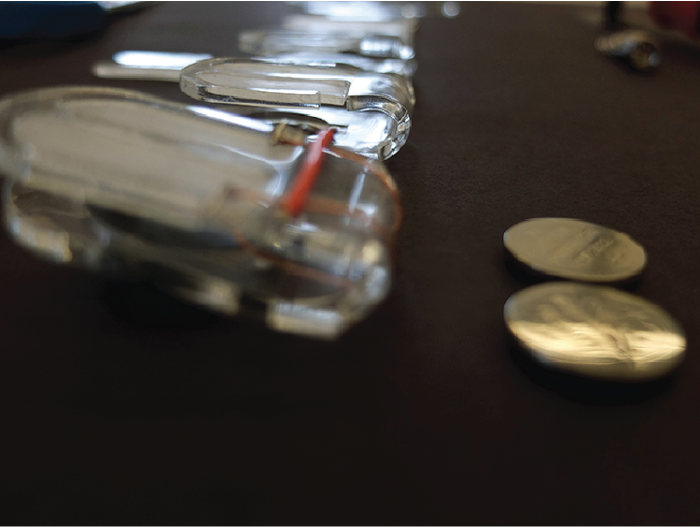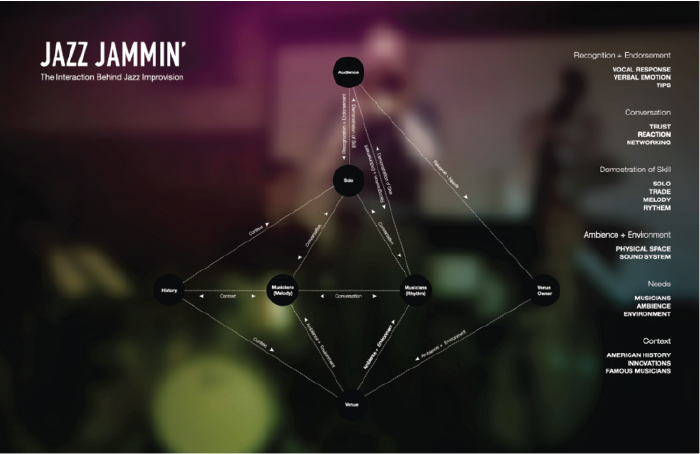 Entree
Entrée is an app that brings more awareness to the amount of food users are wasting and as a result will help change their consumption behavior. 
---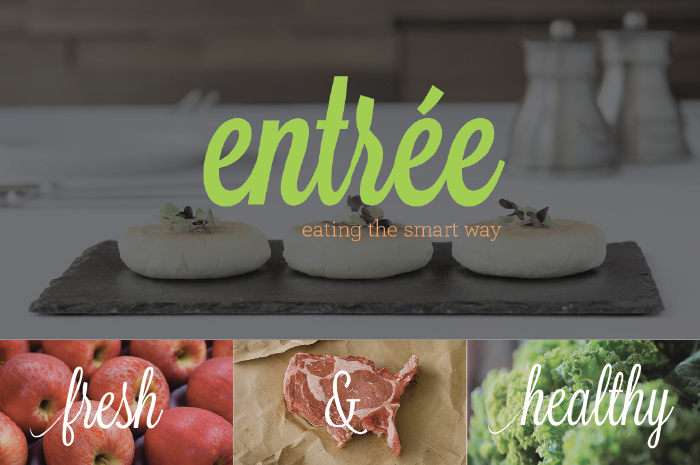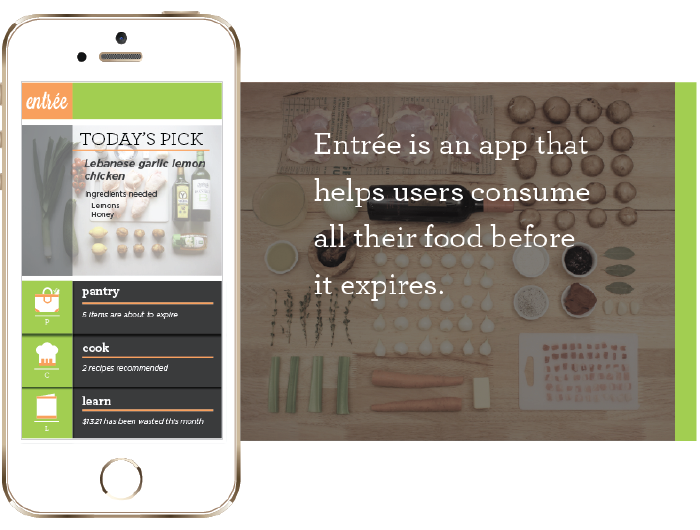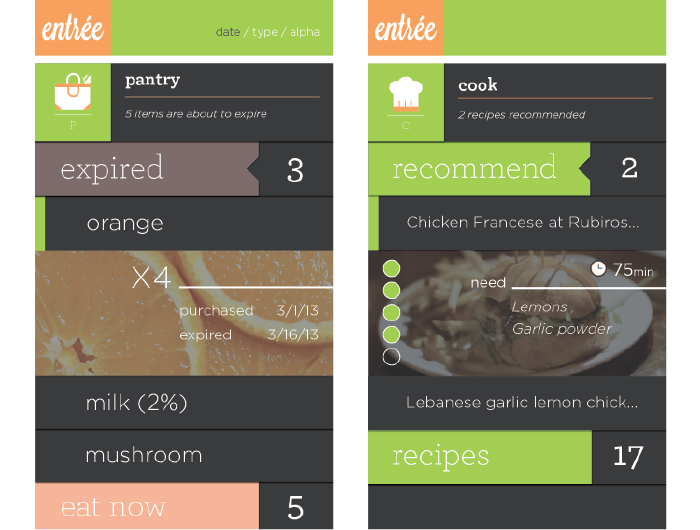 Libra
We as humans waste a lot of precious time waiting to do the things that we want because we share space and resources.
The solution our team came up with utilizes the crowd and coordinates data from multiple sensors to reduce wait, allowing us to use the time we would have spent waiting to do the things that matter.
Libra is an ambient system that learns your routine and gives suggestions based on changes in your schedule and real time information about crowd density and movement in a place, traffic, or event.
Additional Contributer:
Tarhata Guiamelon
---
Team Members