Multifunctional Materials Laboratory
---
April 19th, 2009
We welcome Dr. Shuhong Xie to join our group from Xiangtan University, China, as a Postdoctoral Scholar. Dr. Xie will work on synthesis and characterization of multiferroic materials.
---
April 17th, 2009
Dr. Li delivered an invited talk on Domain Structures by Phase-Field Simulations and Piezoresponse Force Microscopy for Symposium JJ: Nanoscale Electromechanics and Piezoresponse Force Microscopy - Recent Advances and Applications to Ferroelectric and Biological Systems, at 2009 MRS Spring Meeting in San Francisco.
---
March 27th, 2009
Our paper on magnetoelectric effect in multiferroic nanofibers, published in Applied Physics Letters 94, 102907 (2009) , has been selected for the March 30, 2009 issue of Virtual Journal of Nanoscale Science & Technology .
---
March 6th, 2009
We are selected to receive 2009 DURIP grant for research equipment from Army Research Office, per Defenselink announcement.
---
February 21st, 2009
Yunya Liu is joining us from Xiangtan University, and will stay for 9 months for exchange studies.
---
January 22nd, 2009
Dr. Li presents a seminar at the Department of Mechanical Engineering, University of Colorado at Boulder, on Multiferroics at Micro- and Nano-Scale.
---
November 21st, 2008
Yuanming Liu passes the qualify exam. Congratulations!
---
November 4th, 2008
Dr. Li is awarded the inaugural Sia Nemat-Nasser Early Career Medal from ASME.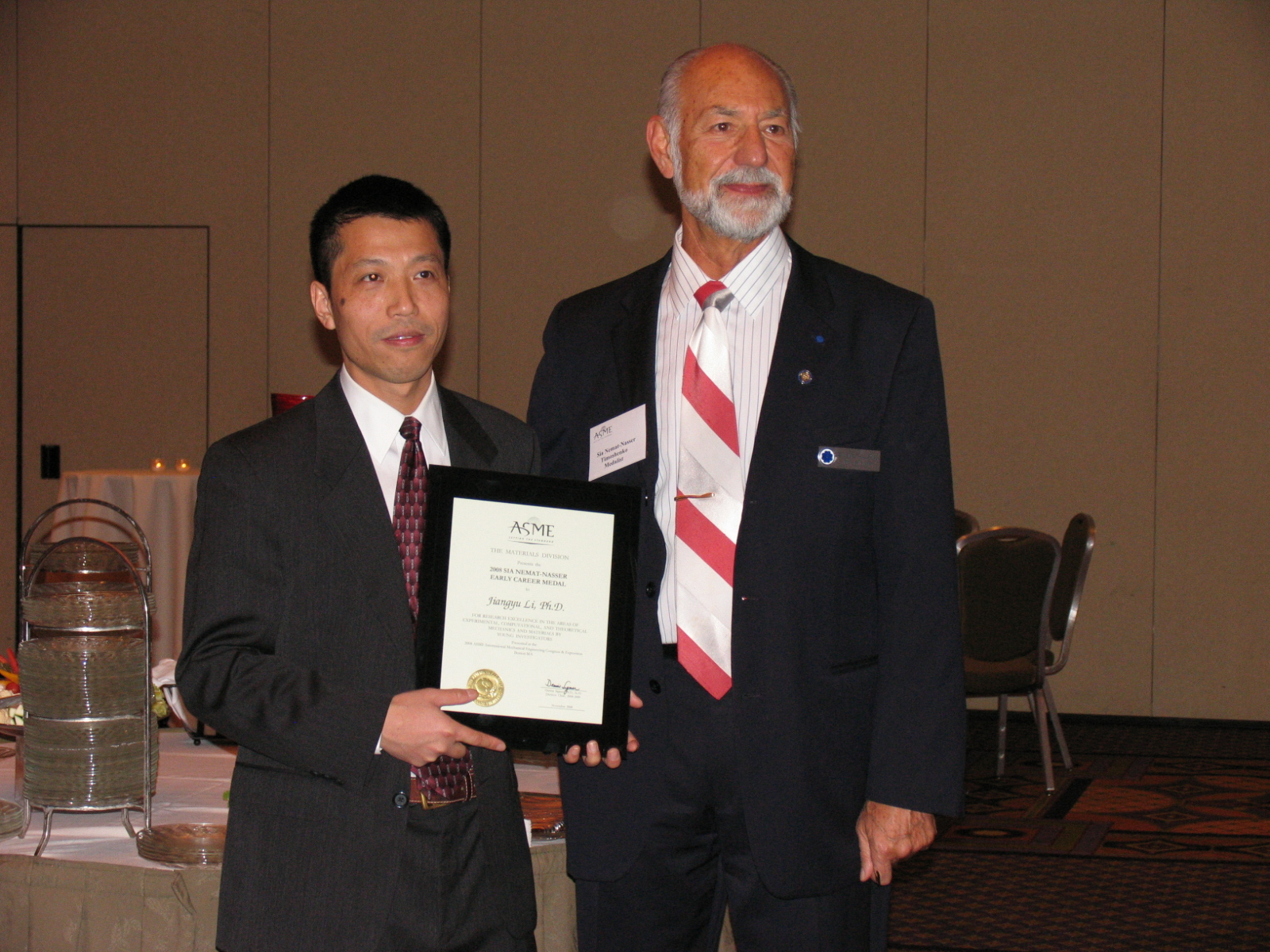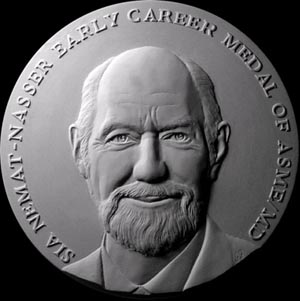 ---