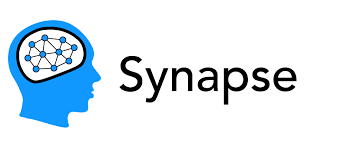 The Synapse Club at the University of Washington is a student-led traumatic brain injury support group.
They host peer support groups for individuals with traumatic brain injuries (TBI), in addition to social events and TBI skills workshops.
Student members are an integral part of the organization, and can get involved in the Buddy Program which pairs TBI members with undergraduate students. Buddy pairings are meant to foster a close friendship that helps reduce the barriers of social isolation often faced long-term post-injury for people with TBIs, and gives students interested in careers in healthcare, social work, or neuroscience an opportunity to work closely with this under-served community and invaluable experience interacting with this vulnerable population outside of a clinical setting.
Buddy pairs commit to personal meetups ideally around twice a month, getting to know each other through casual social activities in addition to Synapse-organized events. This quarter, there are new opportunities for buddy pairings as well as leadership positions on their executive board. Email brainuw@uw.edu to join their mailing list.
You are invited to their Welcome Student Meeting to kick off the quarter on Saturday, October 3rd @ 5pm PST via Zoom for those interested in learning more.
Please use this Zoom link to join: https://washington.zoom.us/j/96209768043.