Peter J. Pauzauskie
Assistant Professor
Department of Materials Science & Engineering
302D Roberts Hall, Box 352120
Seattle WA, 98195-2120
EML: peterpz/at/uw/dot/edu
RESEARCH LABORATORY ADDRESS:
Our laboratories are located in the Benjamin Hall interdisciplinary research building on the western edge of campus, just off the Burke-Gilman trail.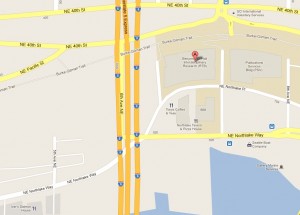 University of Washington
Benjamin Hall Building, Rms. 620A-H
616 NE Northlake PL
Seattle, WA 98105-6426
LAB DIRECTIONS:
There's free 2-hour street parking around the building and public bike parking on the north side off the Burke-Gilman trail.  It takes approximately 20 minutes by foot or 5 minutes by bicycle to visit from Roberts Hall using the Burke-Gilman trail.  The north doors are locked during business hours, but the doors on the south face of the SE corner of the building are open until 5P and you can take the elevator to the 6th floor from there.