Presenter Bios for 2018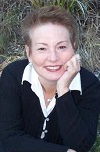 Diana Browning Wright
Educational/Behavioral Consultant, DianaBrowningWright INC., Sierra Madre, California
Diana Browning Wright, MS, LEP, is a well-known initiative leader with successful Behavioral RTI/MTSS, LRE and restrictive settings for EBD, writing effective behavior plans, V-stag samhsa.gov evidence based threat assessment, and other initiatives on improving educational outcomes for all students in states and regions across the country.
Diana's extensive background is in educational reform, behavioral RTI, emotional disturbance, school psychology, traumatic brain injury, behavior analysis and classroom teaching. She has worked with students with and without disabilities from preschool through graduate schools, across all disabilities and diversity groups, and is known for her practical, use-tomorrow materials.
She has published her work in numerous peer reviewed journals, authored three books for LRP publications, a book on TBI implications for educators, and three editions of "Positive Interventions for Serious Behavior Problems" published by the State of California as well as many other articles on both teaching and behavior support. Ms. Wright is a co- author of the Behavior Support Plan Desk Reference and the BSP Quality Evaluation Guide, work that teaches how to develop function based behavior plans and how to evaluate their quality across student populations, with and without disabilities. Much of her work is accessible at no cost at www.pent.ca.gov.

Paul Burton, Attorney & Counselor at Law, Judge Pro Tempore King, WA
PAUL C. BURTON is an Attorney and Counselor at Law whose practice concentrates in the areas of special education, veterans law, civil rights, and mediation. Paul is also a Judge Pro Tempore for King County and Washington State and has been on the bench for 6 ½ years. Paul spent 22 years in K-12 education in Illinois as a teacher, assistant principal, principal and school superintendent. Paul is an experienced high school special education teacher and holds certification in Washington State and Illinois as a K-9 teacher, K-12 Reading Specialist, K-12 Administrator, Superintendent of Schools, and Special Education in Washington State. Paul had been published in Learning Magazine, the Illinois Reading Journal, and The Illinois School Law Journal. Paul holds a BSEd from Illinois State University, an MSEd from Eastern Illinois University, an EdD (ABD) from The University of Illinois, a Juris Doctorate from Southern Illinois University School of Law, and is currently working on an LLM in Alternative Dispute Resolution (ADR) at California Southern University. Paul has broad experience in teaching computer education, reading instruction and Law as an Adjunct Professor at numerous University and Community Colleges including a member of the Center for the Promotion of Learning Abilities (CPLA) where he taught Special Education Law to Master's Degree Candidates at both Pacific University and Antioch University. Paul has served on the Board of the East King County Bar Association for 8 years including election as President in 2014-2016. Paul also was President and Founding Member of the Vermilion Valley Reading Counsel and served as Bylaws Chair of the Illinois Reading Council.

Zvi Greismann
Associate General Counsel, Montgomery County Public Schools, Rockville, Maryland
Zvi Greismann is Associate General Counsel with Montgomery County Public Schools (MCPS) in Rockville, Maryland, a school system with 160,000 students and over 200 schools, where he has represented MCPS for over 25 years in special education, section 504, among other educational matters. Mr. Greismann has served on the faculties of Johns Hopkins University, the George Washington University, and McDaniel College, where he has taught school law. He has spoken to national audiences on various topics related to special education.

Karen A. Haase
Attorney at Law, Principal, KSB School Law, Lincoln, Nebraska
Karen Haase is a principal in the Lincoln law firm KSB School Law where she practices exclusively in the area of education law. She frequently presents in-services to the students and staff and speaks to all manners of education groups.
Ms. Haase graduated from the University of Nebraska School of Law with highest distinction. She also obtained a Maters of Arts in Political Rhetoric from Kansas State University in 1991 and holds a Bachelor of Arts degree from Hastings College. Prior to practicing private practice, she spent two years as a law clerk to the Honorable C. Arlen Beam, a Circuit Judge on the United States Court of Appeals for the Eighth Circuit.
Ms. Haase has taught on the university level and has served as an adjunct instructor in the University of Nebraska at Omaha's educational administration department. She is the author of several articles published in academic journals. Three of her articles have appeared in the NEBRASKA LAW REVIEW: one December, 2000, entitled Challenges to Regulating Students' Exotic Body Piercing; another in 1997, entitled Mixed Metaphors; Model Civil Jury Instructions for Title VII Disparate Treatment Claims, and a third in 1995, entitled You Can Check Out Any Time You Like, but You Can Never Leave: Attorney Conflict of Interest and Imputed Disqualification under Nebraska's New Bright Line Rule. Ms. Haase is a past president of The National Counsel of School Attorneys and the Nebraska Bar Association and is admitted to the U.S. District Court, District of Nebraska, the Eighth Circuit Court of Appeals and the Nebraska Supreme Court.

Graham Hicks
Attorney at Law, Graham M. Hicks, P.C., Beaverton, Oregon
Graham is an attorney in private practice in Beaverton, Oregon. He advises and represents school districts throughout Oregon and Southwestern Washington on special education law and other disability law matters. After 33 years with the Portland office of Miller Nash, LLP, Graham founded his own law firm in 2006. He is a member of the Education Law Association, NSBA Council of School Attorneys, Oregon Council of School Attorneys, and the state bars of Oregon and Washington and serves on the Dispute Resolution Committee of the Oregon Department of Education.  Graham is a frequent presenter at law conferences and conducts workshops and trainings for school district staff on a variety of special education topics. He is an author of "The Educator's Guide: Student Discipline in Oregon," a widely-used reference on discipline of general and special education students.

Darcy L. Kriha, Attorney at Law and Founding Partner, Kriha Law LLC, Chicago, Illinois
Darcy L. Kriha represents public school districts and special education cooperatives throughout Illinois. In addition to overall school board representation, Ms. Kriha is known for her expertise related to special education and high-profile student discipline matters. Ms. Kriha has given oral arguments in two precedent-setting special education cases before the United States Court of Appeals for the Seventh Circuit, both of which were decided in favor of the school districts: T.D. v. LaGrange School District No. 102, 222 F.Supp.2d 1062 (N.D. Ill. 2002); aff'd. 349 F.3d 469 (7th Cir. 2003) and Beth B. v. Lake Bluff School District 65, 211 F.Supp.2d 1020 (N.D. Ill. 2001); aff'd. 282 F.3d 493 (7th Cir. 2002). Ms. Kriha was Counsel of Record for Amici Curiae in the United States Supreme Court case Arlington Central School District Board of Education v. Murphy, No. 05-18 (2006). The U.S. Supreme Court held in favor of the School District, holding that parents who prevail in special education disputes are not entitled to expert witness fees. She represented the National School Boards Association, the American Association of School Administrators, the New York State School Boards Association and the New York State Council of School Superintendents in support of the Arlington Central Board of Education. In July 2006, Ms. Kriha was selected by the Law Bulletin Publishing Company as one of Illinois' "40 Under Forty Attorneys to Watch." She was recognized for her unique and exceptional lawyering skills in the field of education law and her commitment to the profession, including extensive volunteer work. Ms. Kriha joined the firm in 1997. She received her law degree in 1992 from the John Marshall Law School and graduated magna cum laude from Mundelein College in 1989 with a Bachelor of Arts degree in Psychology.

Jonathan Martinis
Senior Director for Law and Policy, The Burton Blatt Institute at Syracuse University, Washington D.C.
Jonathan has over twenty years' experience representing people with disabilities to protect their legal and human rights, including precedent-setting cases securing access to critical community-based services.  In 2013, he represented Margaret "Jenny" Hatch in the "Justice for Jenny" case – the first to hold that a person has the right to use Supported Decision-Making to make her own life choices instead of being subjected to a permanent, plenary guardianship. Since then, Jonathan has spoken to and trained thousands of people, families, attorneys, advocates, judges, teachers, health care workers, and other professionals across the country about everyone's Right to Make Choices and direct their own lives.

Joseph Ryan
Distinguished Professor, Clemson University, Clemson, South Carolina
Dr. Joe Ryan is the Sue Stanzione Distinguished Professor of special education. He is the founder and Executive Director of Clemson LIFE (Learning is for Everyone), a nationally recognized post-secondary education program for young adults with intellectual disabilities. He has taught students with emotional and behavioral disorders (E/BD) from grades K through 12 across a variety of educational settings, including resource and self-contained classrooms, special day schools, and a residential treatment center. Dr. Ryan has over 70 publications, and currently serves as the Editor of the journal Beyond Behavior. His research interests focus on behavioral interventions and enhancing post-school outcomes for individuals with intellectual disabilities. He has been interviewed by Anderson Cooper, CNN, Headline News, New York Times, Wall Street Journal, and other leading periodicals, and given two U.S. Congressional Briefings on behavioral crisis interventions for schools.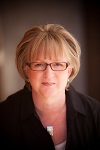 Mary Schillinger
Educational Consultant/ former Assistant Superintendent of Education, Collaboration for Success, Simi Valley, California
Mary Schillinger has been an Assistant Superintendent for Education in Southern California for 10 years. Her career began as a general education teacher and then a special education resource teacher, before she moved into administration as a district program specialist, director of special education, and assistant superintendent of education. Mary has Masters Degrees in Special Education and Educational Administration. Mary has planned the professional development and strategic planning for implementation of the Common Core State Standards for both general education and special education K-12. As an educational consultant, Mary conducts training and gives presentations on a range of topics including alignment of the IEP to new Core State Standards and successful practices in accessing the rigor of Core State Standards for students with disabilities. As part of her work as a consultant and trainer, Mary has trained county teams in a trainer of trainer's model for best practices in supporting special education students in the rigor of new state standards. Additional training topics include Co-Teaching for Special Education student success, Universal Design for Learning for all in the Core Standards, Essential Standards Implementation, and Building Defensible Programs for Students with Autism.  She has presented at national and state level conferences for the past ten years.
As a member of the faculty of California State University Northridge, Mary teaches courses in the special education teacher preparation and school psychology departments.  She has also authored the LRP publications; The Administrator's Guide to Building and Maintaining a Comprehensive Autism Program in 2010, Write On, A Guide to Compliant Documentation of Special Education Policies and Procedures in 2012, Common Core and the Special Education Student:  Your Guide to Instructional Shifts and Implementing Services and Supports in 2014, and Successfully Implementing Core Standards for Students with Disabilities:  A Professional Development Guide, in 2015.
Mary can be contacted through her website, www.MarySchillinger.com as well as through her business, Collaboration for Success at schillingermary@gmail.com.

Mitch Taubman
Actum Clinical and Behavioral Services, Calabasas, California
Mitchell Taubman worked with Dr. Lovaas as an undergraduate at UCLA in the early 1970s. He treated children with autism, ADHD and other disorders. He then attended the University of Kansas, studying with such founders of Applied Behavior Analysis (ABA) as Dr. Donald Baer, Dr. Todd Risely, Dr. James Sherman, and his doctoral advisor, Dr. Montrose Wolf.
After completing his Ph.D., Dr. Taubman returned to UCLA and served as adjunct assistant professor of psychology and as co-principal investigator with Dr. Lovaas on a federal grant directed at autism treatment. One of his special interests in Teaching Interactions which he brought from the Kansas model to autism treatment. After his post-doctoral work, Dr. Taubman obtained his license as a clinical psychologist and served as clinical director of Straight Talk, a program providing residential and day treatment services to adults with autism and other developmental disabilities. He currently serves as Director of Autism Partnership, where he provides treatment ovesight, training and consultation around the world. Dr. Taubman is the co-author of It's Time for School! Building Quality ABA Educational Programs For Students With Autism Spectrum Disorders and Sense And Nonsense In The Behavioral Treatment of Autism: It Has To Be Said and Crafting Connections: Contemporary Applied Behavior Analysis for Enriching the Social Lives of Persons with Autism Spectrum Disorder.

Jan Tomsky
Attorney at Law, Fagen Friedman & Fulfrost, Oakland, California
A nationally recognized leader in special education law, Ms. Tomsky has represented school district clients in mediations and due process hearings, as well as in special education-related litigation in both state and federal courts and in the Ninth Circuit Court of Appeals. Her expertise in special education matters has helped scores of districts to address issues and resolve disputes in this specialized field. Additionally, Ms. Tomsky has assisted districts in countless student expulsion hearings, particularly those that involve complex or sensitive issues, and has successfully defended districts' decisions on appeal to county boards and in court.
Ms. Tomsky presents at state and regional conferences throughout the country, but most enjoys designing and delivering workshops for individual districts, which are specifically tailored to address their unique needs. Ms. Tomsky is the author of Personal Liability for IDEA Violations: Where the Courts Stand, and was a contributing author to The Administrator's Guide to Building and Maintaining a Comprehensive Autism Program and IDEA Due Process Survival Guide, all of which are LRP publications.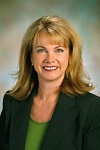 Julie Weatherly
Attorney at Law, owner, Resolutions in Special Education, Inc., Mobile, Alabama
Julie J. Weatherly, Esq. is the owner of Resolutions in Special Education, Inc. with attorneys in Birmingham and Mobile, Alabama and in Naples, Florida.  Julie is a member of the State Bars of Alabama and Georgia, and for over thirty years, she has provided legal representation and consultation services to school agencies in the area of educating students with disabilities.  In June of 1996, Julie appeared with Leslie Stahl on CBS news program "60 Minutes" to discuss the cost of meeting the legal requirements of the IDEA.  She has been a member of the faculty for many national and state legal institutes and is a frequent speaker at special education law conferences.  Julie has developed a number of videotape training series on special education law and has been published nationally as a part of her trainings, workshops and seminars.  She is the author of the legal update article for the National CASE quarterly newsletter and is a member of LRP's Special Education Attorneys Advisory Council.   In 1998, Julie was honored by Georgia's Council for Exceptional Children as Georgia's Individual who had Contributed Most to Students with Disabilities and, in April 2012, Julie received the National Council of Administrators of Special Education (CASE) Award for Outstanding Service.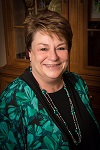 Diane F. Wiscarson,
Attorney at Law, Wiscarson Law, Portland, Oregon
Diane represents students and their families in education matters, with a particular focus on special education law. Having experienced the sometimes difficult IEP process first-hand as a parent, Diane has a unique parent perspective on how to navigate the IEP maze, as well as recognized legal expertise. Since founding Wiscarson Law almost 20 years ago, Diane actively represents families throughout Oregon and Washington. Diane is a member of the Counsel of Parent Attorneys and Advocates, and has served on the Dispute Resolution Committee for the Oregon Department of education for a decade. Additionally, Diane serves on numerous boards and committees related to special education interests, and is a frequent presenter at local, state, regional and national meetings and conferences.