Project Personnel
The principal investigator for the UW BHS project is Charles Hirschman, a Boeing International Professor in the Department of Sociology and the Daniel J. Evans School of Public Affairs at the University of Washington. The co-investigator is Gunnar Almgren, an Associate Professor in the School of Social Work. Co-investigators on the project have included faculty specializing in labor economics, sociology, demography, and social work.
Over the years, the UW BHS project has had a large number of dedicated research and support personnel. Many of the University of Washington undergraduates who have worked on the project have gone on to graduate school in the social sciences and other post-graduate work.

A Recent Photo of the UW BHS Research Project Team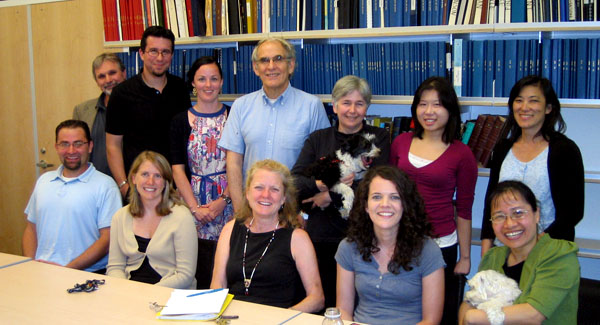 UW BHS Team Members


Back Row (left to right): Gunnar Almgren, Tony Perez, Allison Dunne, Charles Hirschman, Patty Glynn with Merry, Mindy Szeto, Lynne Taguchi. Front Row (left to right): Nikolas Pharris-Ciurej, Elizabeth Ackert, Paula Nurius, Deleena Patton, Dzung Kieu Vu with Allie.