12th Americas Conference on Wind Engineering
Visa Information
Some international participants will require a visa prior to arriving in this country. Please check the website of the US State Department for detailed information.
If your entry to the U.S. requires a visa, you are encouraged to apply as soon as possible. If you need a formal letter of invitation from the meeting organizers as part of the visa application please contact the conference Secretariat at acwe@u.washington.edu.
Venue
The conference will be held at the Westin Seatle Hotel in the heart of downtown Seattle. A car is not necessary for guests staying downtown. 12ACWE participants will find that downtown Seattle is easily walkable and is waiting to be explored. A fine international restaurant community, a thriving retail shopping district, world-class cultural institutions, and many visitor attractions are within an easy walk of the Westin. Seattle is surrounded by pristine waterways, the Olympic Mountains to the west, the Cascade Mountain range to the east and the majestic Mount Rainier to the south. To the east, a world-class wine region has grown up.
Westin Seattle Hotel
1900 5th Avenue
Seattle, Washington 98101
Phone: (206) 728-1000
Guest Rooms - Special Rate SOLD OUT*
Hotel guest rooms have been reserved at special rates for 12ACWE participants.
12ACWE Rate: US$169* Single or double occupancy
*plus local and state taxes of approximately 15.6%
Reservation deadline for group rate: May 30, 2013 (or whenever our block of rooms is sold out*)
We strongly recommend that you book your hotel room early. A limited number of rooms at this discounted rate are available. The hotel reservation system is listing this special rate under the group name "America's Conference on Wind Engineering."
*Please note - sold out dates are June 16th, 17th and 18th, with very limited availability the other nights.

Should you still wish to book a room at The Westin Seattle at an available rate, please call 1-888-627-8513 or go to the Westin website at www.westin.com/seattle

Nearby Hotels offering discounted rates for 12ACWE
Mayflower Park Hotel
405 Olive Way
Seattle, WA 98101
206-382-6990 Monday through Friday only
Special Rate $159
On-line Reservation Link
Attendee Code: 12ACWE


Warwick Seattle Hotel
401 Lenora Street
Seattle, WA 98121
Call 1-800-426-9280 to make a reservation
Or fax the reservation request form to 206-441-9488
Rate $169 until May 31 - group code: 12ACWE

Transportation from Airport
Shuttle
The hotel is located about 14 miles north of SeaTac Airport, and the Downtown Airporter Shuttle is suggested if you seek an alternative to a taxi or the Light Rail. It will deliver you to the door of the hotel in approximately 20-30 minutes depending on traffic. Approximate cost: $19 one way.
Link Light Rail
Travelers may ride the Link Light Rail from the airport to downtown Seattle for $2.75 one way. From Sea-Tac Airport baggage claim, proceed across the skybridge to the parking garage, level 4, and follow the signs to the SeaTac Link (Central) Light Rail loading area. Board the train and proceed to the Westlake Center transit tunnel station. Exit the train and follow the signs to the Westlake Center exit. Proceed one block north on 5th Avenue to The Westin Seattle. Light rail travel time to Westlake Station: approximately 35-40 minutes. Trains depart every 7 minutes.

Departures: From The Westin Seattle, proceed one block south on Fifth Avenue to Westlake Center. Follow signs to the transit tunnel station. Board the Link (Central) train and proceed to the SeaTac Airport Station.
Driving and parking
A car is not not necessary for meeting participants who will be staying in the Westin Seattle Hotel in downtown Seattle. Services and attractions are all nearby and parking is expensive. However, if your plans require a car, please follow these directions on the hotel web site.
Accessibility Services
Our conference venue, the Westin Seattle, provides disability accessible facilities.
Companies offering Wheelchair-accessible taxis
Yellow Cab: 206-622-6500 www.yellowtaxi.net/
Farwest Tax: (206) 622-1717 www.farwesttaxi.net/
Super Shuttle offering transportation from airport
www.supershuttle.com/AccessibleService.aspx
Sea-Tac Airport Accessibility Services Accommodations for Persons with Disabilities and Special Needs:
www.portseattle.org/Sea-Tac/Passenger-Services/Pages/Accessibility.aspx
Conference Hosts: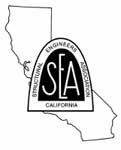 12ACWE Sponsors