2013-2014 Magnuson Scholars Announced
On April 4, 2013 Health Sciences Administration was proud to announce the 2013-2014 Magnuson Scholars. The Scholars were selected by their Deans on the basis of academic performance and potential contributions to research in the health sciences. Their achievements embody Senator Warren G. Magnuson's healthcare legacy. The 2013-2014 Magnuson Scholars are:
Emily Chu
School of Dentistry
Alan Kwan
School of Medicine
Sunniva Zaratkiewicz
School of Nursing
William Canestaro
School of Pharmacy
Cynthia Curl
School of Public Health
Charles Hoy-Ellis
School of Social Work
Congratulations to this year's scholars!
---
Scholar Profiles
School of Dentistry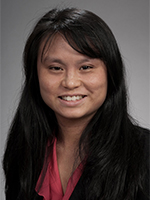 Emily Chu, DDS is currently pursuing the PhD component of her dual degree program in the University of Washington School of Dentistry. Dr. Chu earned her DDS from the UW in 2012 and is in the fifth year of the dual program. Throughout her academic and research career, she has come to understand that research and clinical practice are not mutually exclusive. She states, "Research justifies the treatment performed in the clinic, and clinical practice provides the application of the knowledge acquired from research. To me, research is a critical component of patient care – the quality of life of many individuals is improved as the information gained from research leads to more effective treatments." Dr. Chu's research is focused on craniofacial development and dental disorders, particularly cleft lip and/or palate (CLP) and IRF6, the main gene implicated in CLP. She recognizes the public health impact of these defects and the interdisciplinary collaboration required to effectively treat and manage these conditions to improve patient health and quality of life. Her work is directed towards determining susceptible populations and understanding the mechanisms behind the defect to help target prevention and treatment strategies. Her experiences in the UW dual DDS PhD program have provided support for her research endeavors and assisted in developing the skills and abilities necessary for a productive, successful dental and research career.
In nominating her for the Magnuson Scholar Award, her faculty mentor commented, "I find her work ethic to be exceptional and one that sets a wonderful example for the more junior students in the lab. It is a pleasure having her as a member of my team and I not only look forward to the exciting developments that will come from her PhD studies but also to the longer term as she develops in to a leader in the field of dental research."
School of Medicine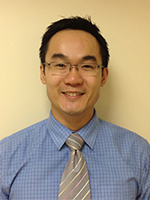 Alan Kwan's interest in basic science research began at Amherst College and developed through his genomic biology work studies, research at the Benaroya Research Institute, and his senior honors thesis in immunology. As he prepares for his fourth year of medical school at the University of Washington, he has discovered the power of research to increase evidence-based medical practice and inform and influence health economics. Mr. Kwan's current research involves study of cardiovascular health in a diabetic population using a new form of screening utilizing coronary computed tomography angiography (CTA) imaging. This screening is particularly relevant as cardiovascular risk is much higher in diabetic patients in both prevalence and severity. He is also involved in Office of Science Policy research, addressing the issue of exclusion of patients with multiple chronic medical conditions from NIH-funded clinical trials. With the current prevalence of cardiovascular disease in the United States, and rates of obesity and diabetes reaching epidemic proportions, Mr. Kwan believes "all aspects of cardiovascular medicine research, from basic science, to clinical research, to delivery through healthcare policy are becoming essential".
In nominating Mr. Kwan for the Magnuson Scholar Award, an NIH Senior Investigator commented, "He has set an example for others around him, and he has natural leadership capabilities. He has an instinct for seeking out the best around him, and working collaboratively. He has the highest respect of those around him."
School of Nursing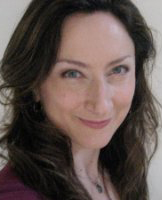 Sunniva Zaratkiewicz, BSN, RN, CWCN is a third year doctoral student in the University of Washington's School of Nursing. Following nine years of nursing experience at Harborview Medical Center that led to her current position as Wound Program Coordinator, she seeks to improve wound care and patient related outcomes through research, education, collaboration and direct patient care. Ms. Zaratkiewicz is interested in the significant association between diabetes and wound development and healing. The presence of diabetes increases the risk for development of diabetic ulcers, pressure ulcers and other wounds. Diabetes also increases the time to heal wounds and patients require additional treatment. Ms. Zaratkiewicz believes that her doctoral dissertation work will lead to greater understanding of pressure ulcer assessment, prevention and care. Her current study is focused on the healing trajectory of pressure ulcers and is based on three years of data from a level one trauma center. This may lead to increased understanding critical to appropriate prevention and care.
She anticipates her research will not only add to the body of knowledge on wound healing but also assist in developing and implementing evidence-based practice for prevention and treatment of chronic wounds. Ms. Zaratkiewicz' overall goal is to reduce the incidence of chronic wounds and improve patient experiences and outcomes. Faculty commented in her Magnuson Scholar nomination, "She is a very thorough student and already a leader in her field. One of her most valuable assets is her ability to combine her invaluable experience as a nurse researcher and educator; she is currently completing a preliminary study on the natural history of pressure ulcers that are classified clinically using the standard national assessment system as 'unstagable'. This study is breaking new ground by increasing understanding of this level of tissue injury."
School of Pharmacy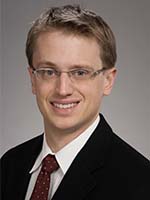 William Canestaro obtained a Master's degree from Oxford University in medical anthropology and worked in the health sciences industry prior to entering the UW School of Pharmacy graduate program. As a doctoral student in Pharmaceutical Outcomes Research and Policy, Mr. Canestaro investigates policy issues related to the translation of personalized medicine into clinical practice. He has published a number of articles on health economics and outcome research (HEOR) and has been recognized for his achievements and academic potential.
As more drugs are developed with companion diagnostics or as new associations are discovered, he believes there will be an increasing need to evaluate the impact of this new scientific information for informed healthcare decision-making for both practitioners and policy makers. Mr. Canestaro plans to meet this emerging need through robust comparative effectiveness research leading to improved patient outcomes and health economics. His research is designed to identify the benefits and risks of this new information on patient outcomes and he hopes to continue his work at the intersection of industry and academic medicine. A School of Pharmacy faculty member commented in Mr. Canestaro's Magnuson Scholar nomination, "… is a self-starter with a strong work ethic and is totally committed to applying his very considerable skills (and passion) to research to inform the development, implementation, and evaluation of genomics and personalized medicine to improve the health of our population."
School of Public Health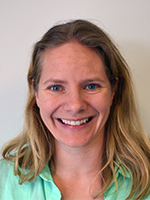 Cynthia Curl earned her Master of Environmental Health at the University of Washington, evaluating the organophosphate pesticide exposure to farmworkers' children in the lower Yakima Valley of Washington State. Ms. Curl's research is focused on providing rigorous scientific research on the comparative public health benefits of various agricultural production practices. By providing this evidence-based evaluation and communicating the results to the public, she intends to inform consumers, agricultural workers and policy-makers. Ms. Curl's thesis and subsequent work as a research scientist in the Pacific Northwest Agricultural Safety and Health Center, extends to her pursuit of a doctorate in the School of Public Health. Her doctoral work also focuses on evaluating the potential for a direct benefit from organic food consumption. The dietary exposure to pesticides is being studied in a national, multi-ethnic cohort of older adults to determine the relationship between dietary exposure and health effects.
Ms. Curl plans to use her academic research data to continue to assist regulators in making decisions about agricultural policy, food safety and farmworker safety, and help the general public make more informed decisions about individual and family food choices. As stated in Ms. Curl's School of Public Health Magnuson Scholar nomination, "She is already recognized as a pre-eminent expert in this research topic, one which is of notable and timely interest in public, regulatory, and scientific communities."
School of Social Work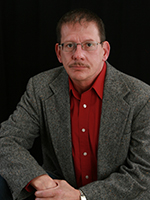 Charles Hoy-Ellis earned his Master of Social Work at the University of Washington in 2004 and practiced as a Social Worker before returning to the UW to pursue his doctoral degree. Mr. Hoy-Ellis' recent research examines health disparities among older lesbian, gay, bisexual, and transgender (LGBT) adults. As part of his doctoral education, Mr. Hoy-Ellis assisted the Principal Investigator in the first federally-funded study to examine the health and aging needs of LGBT adults. He has observed how cutting-edge, empirical research can be leveraged to reduce these health disparities and improve the quality of life for this population. Findings from this project have been used in support of an amendment to the Older Americans Act, making it more relevant to the unique needs of LGBT older adults. He has co-authored and published articles in leading peer-reviewed journals addressing the health and aging of LGBT older adults based on the work with this research team.
His dissertation research focuses on identification of the underlying pathways and mechanisms of these health disparities, with a career objective of continuing his research while training and educating the next generation of researchers and scholars. In his Magnuson Scholar nomination, School of Social Work faculty described Mr. Hoy-Ellis as "effective, engaging and analytic as he approaches his teaching and scholarship with creativity, thoughtfulness, and thoroughness."