Announcements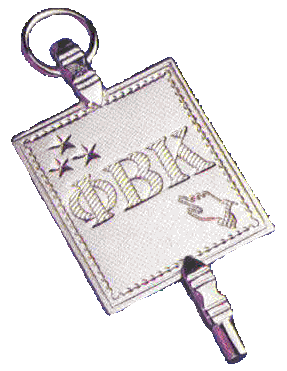 Alpha of Washington is 100 years old!
The University of Washington chapter was founded in April of 1914. (See this brief history of Phi Beta Kappa and our chapter.)
In celebration of this milestone, we invite you to celebrate 100 Years of Excellence at a Gala Dinner on Wednesday, April 30, 6:30-9:00pm on the University of Washington campus. Our featured speaker will be Dr. Jeannette Wing, Corporate Vice President of Microsoft Research and Professor of Computer Science at Carnegie Mellon University. Read more about Dr. Wing here.
RSVP by April 15, 2014 at bit.ly/pbkgala2014!
Join our Membership list!
Are you an elected member of Phi Beta Kappa currently working or studying on the UW campus? If so, you are a member of Alpha Chapter of Phi Beta Kappa! If you aren't on our mailing list, please fill out this brief survey and we'll be sure to keep you connected to PBK activities on campus.
Join us in honoring newly elected members at the 2014 Initiation Ceremony!
Wednesday, June 11
Featured speaker: TBD
Order of Events:
- 6:30 pm - Assemble by Gerberding Hall bell tower for procession across Red Square to Kane Hall
- 7:00 pm - Initiation Ceremony in Kane Hall 220
- Join us for a reception in the Walker-Ames room of Kane Hall following the ceremony
Please RSVP to uwpbk@u.washington.edu or (206) 543-8718 by May 31.
For disability accommodation, contact the Disability Services Office: Voice: (206)543-6450, TTY: (206)543-6452, FAX: (206)685-7264, email: dso@u.washington.edu