Support the Washington Alpha Chapter of Phi Beta Kappa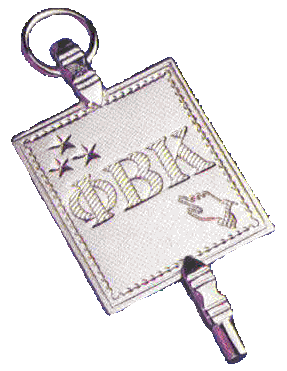 The Washington Alpha Chapter of Phi Beta Kappa's mission is to promote excellence in education at the University of Washington. The most important work of the chapter is to select and inaugurate new members by identifying students who have achieved excellence in the pursuit of a liberal education. Please help us continue the important work of the chapter by contributing to our support fund below. Faculty, staff, and department chairs are also invited to support PBK in other ways.
Every year the chapter invites over 300 of the best and brightest UW undergraduates to join the Washington Alpha Chapter of Phi Beta Kappa. PBK is the oldest and most respected academic honors society in the United States. Membership in PBK is a mark of distinction and signals dedication to the lifelong pursuit of knowledge.
Unfortunately, initiation fees (currently $85 per student) are a significant barrier to membership for many students. Over the past several years, acceptance rates among invited students have dropped precipitously. They now stand at about 50%. The Chapter's highest priority is to provide scholarships to defray part or all of the cost of membership, so that every invited student who wishes to join may do so. Your generous contribution will enable these students to enjoy the full benefits and recognition that come with PBK membership.
The chapter also sponsors a number of activities on campus, including lectures by prestigious local and visiting scholars, and the annual initiation ceremony, held every June during commencement week. A gift to the Chapter will help us to expand the Chapter's activities and further enrich scholarly life on campus.
Credit Card: Donate through the University of Washington's secure on-line giving page.
Check: Payable to "UW Phi Beta Kappa", mail to UW Phi Beta Kappa, 216 Cunningham Hall, Box 353070, University of Washington, Seattle WA 98195-3070.
If you are a member of Phi Beta Kappa and work as faculty or staff on campus, there are many ways to support the chapter aside from financial contributions. These range from encouraging students to pursue a liberal education and election to the Society, to acting as a chapter liaison on your campus unit, to serving as an Executive Board member. To find out more about how you can become active in the chapter, contact us!
Department chairs can support the chapter by acknowledging the honor of being elected to PBK at convocation and awards ceremonies, and by agreeing to sponsor department majors who are invited to join the chapter. (These departments already offer such support.) Contact the chapter for more information.