ACES: Association of Chemical Engineering Graduate Students
April 8, 2019
2017 Graduate Student Symposium
The Tenth Annual Chemical Engineering Graduate Symposium
Monday, September 25, 2017
---
More about the Event
The University of Washington Association of Chemical Engineering Graduate Students (ACES) is committed to providing its students with opportunities for professional development and outreach beyond those typically encountered during graduate studies. Of our activities, the Graduate Student Symposium (GSS) best bridges the gap between industry and academia.
For industry representatives this event provides a chance to learn about the exciting research being done at the University of Washington, meet future research leaders, and help improve the quality of graduate education in the Chemical Engineering department. For the past nine years the GSS has grown to be an important forum for both graduate students and industry representatives. We hope to make the 10th annual event the best yet!
---
Speakers

Our keynote speaker this year was Van Truskett, PhD, a highly accomplished inventor and leader in the nanoimprint lithography industry. Dr. Truskett has successfully launched 6 novel inkjet printhead products with 59 key US and international patents representing the core nanoimprint technology portfolio. During her career, she has developed multiple innovations including drop-on-demand dispense methods to enable the production of industry-leading, high-resolution, low-cost-of-ownership nanoprint lithography systems for hard disk drives, semiconductors, and flat panel display applications. She is currently the principal consultant at her own consulting company as well as an entrepreneurial advisor at the Innovation Center at the University of Texas at Austin.

---
The symposium also featured a panel of local professionals representing a large spectrum of engineering careers: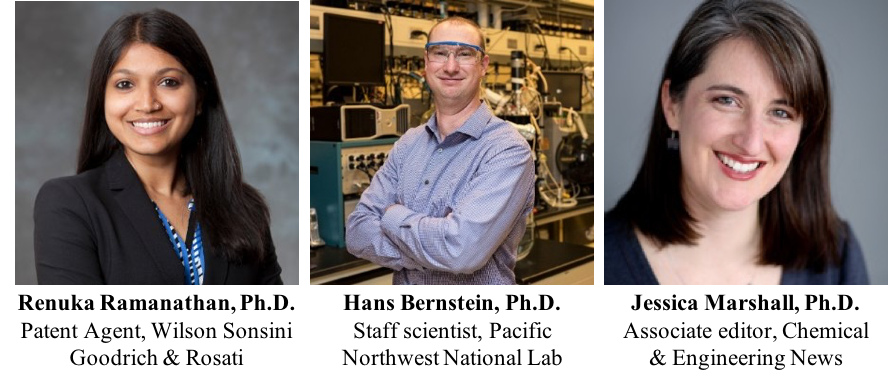 ---
Student Presentations
Every year, graduate students in the department can apply to give research presentations at the symposium. We heard about many exciting research projects again this year! Want to check out the presentations for yourself? Follow the links below:
Steve Adelmund
Barry BadeauWesley BecknerJames ClarkMatt MurbachWilliam Voje
---
Check back summer 2018 to hear more about next year's event!