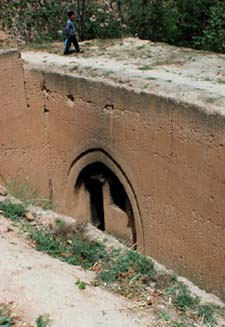 The second type of cave dwelling is built where there are no hills. In this situation, people create sunken courtyards. After digging a courtyard that is usually about 10 meters deep, rooms are dug off the main courtyard. A large sunken courtyard complex, or pit dwelling, can have a courtyard as large as one hundred square meters.
The courtyards of cliff dwelling are usually larger than those of pit dwellings, because they are easier to create than sunken courtyards which must be excavated.
What problems might be encountered in living in a pit dwelling?