Engaging in Aging
As an exploration of participatory design practices involving older adults, Engaging in Aging partnered with the Wallingford Community Senior Center to host on-site workshops and meetings. Participants worked alongside UW design students to ideate and develop interventions for experiences of social isolation in their own communities.
Three interventions emerged from this process and were further developed with the aim of testing them in context: (1) Jibe, an online tool for planning outings and connecting locally to people at senior centers and residences; (2) Rants & Raves, a table during lunch services reserved for casual debates, to invite people sitting alone; (3) a focus placed on the design of the welcome experience for first-timers at at the senior center.
Many thanks to Joey Zingarelli, Lea Martin, and Amber Scoville for facilitating and documenting design workshops.
Media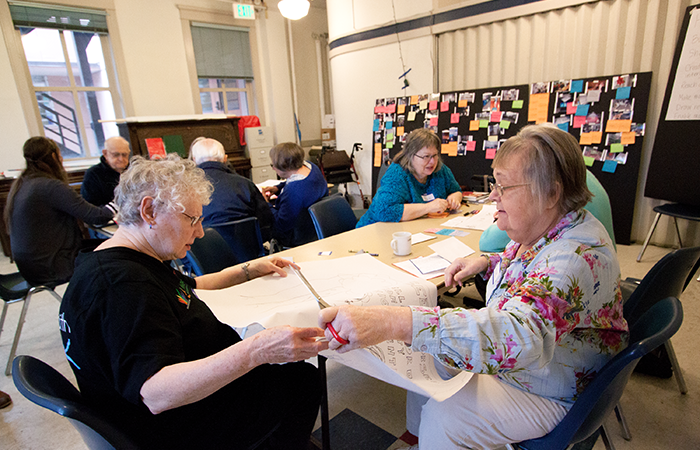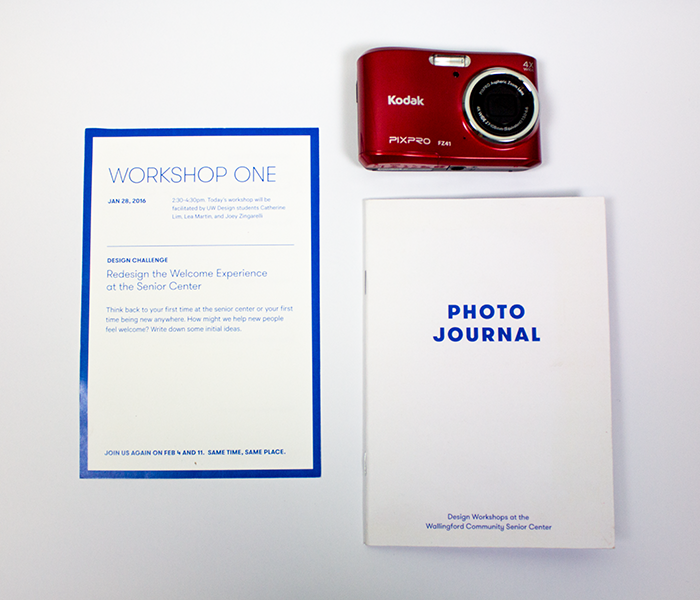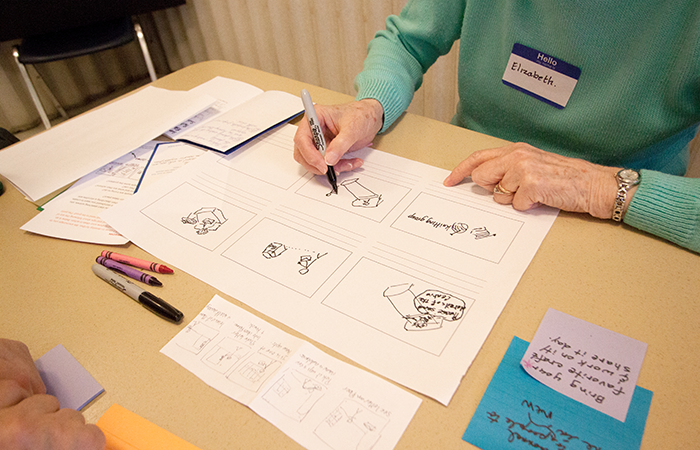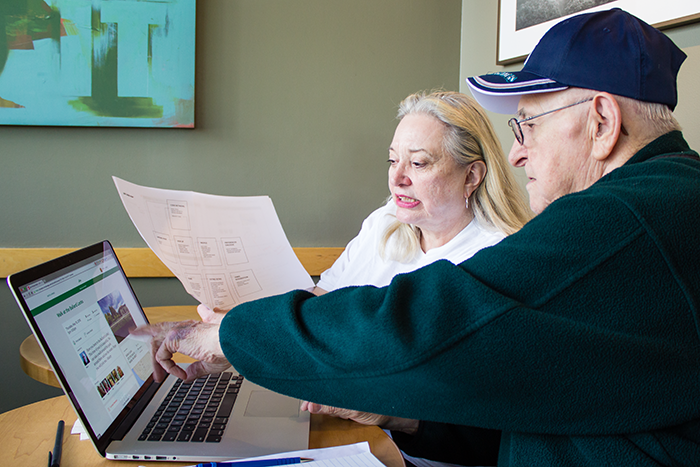 How We Spend It
How does the City of Seattle spend its annual city budget? This project visualizes the 2015 Seattle budget, demonstrating how the city gets it money (via taxes, fees and fines) and where the money goes. Expenditures flow into two streams: Restricted Funds that must be spent on specific programs and a General Fund that is decided by various stakeholders including city staff, elected officials and residents involved in the public process. The value of this visualization is in how it shows the type and amount of funding that is allocated to each City Service.
The visualization was adapted as a spread for publication in Arcade Magazine issue 33.1 published in Spring 2015.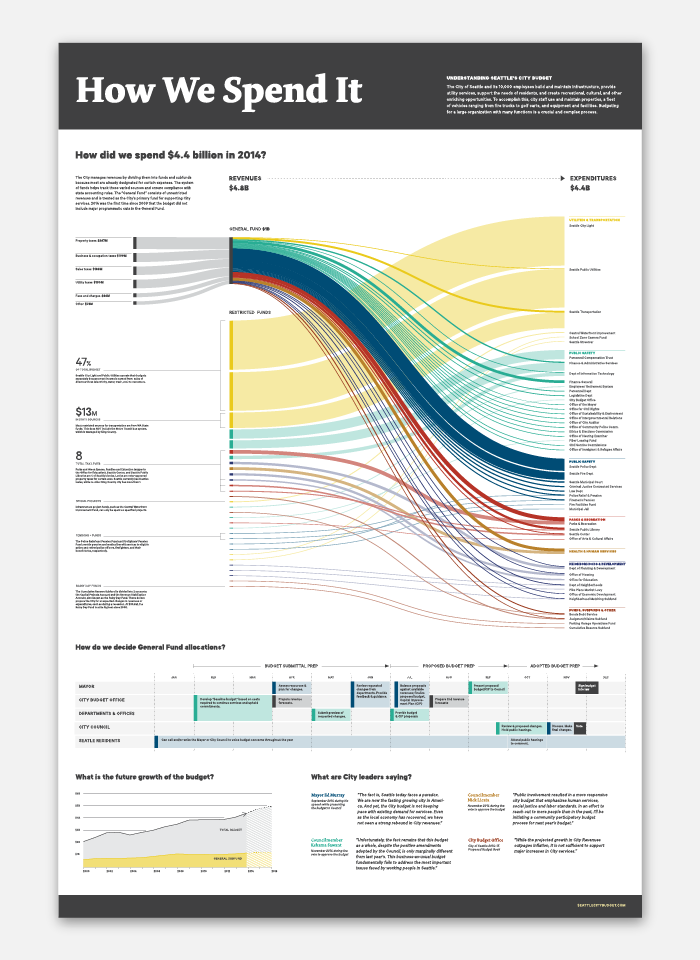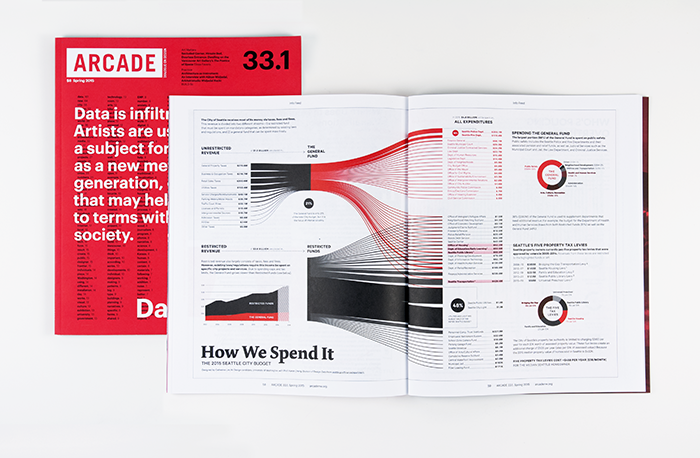 Bloomcast
Bloomcast is a collaborative tool for the WA State Department of Health's Shellfish Safety Program. WA State is the leading producer of shellfish in the nation, and the Shellfish Safety Program monitors the harvesting of all commercial and recreational shellfish for the presence of harmful marine biotoxins. Because biotoxins pose a serious public health concern, the team needs to be able to test for unsafe levels of biotoxins and urgently communicate shellfish harvest closures. Through methods of contextual inquiry, we observed the workflows and use of artifacts in the team's process, tracing the journey of the shellfish from the waters of the Puget Sound to the lab. Our result was a concept for a web-based tool to support the team's capacity for predicting and communicating closures.
Team Members