Folie À Deux
Many of us are familiar with various famous duos, but what happens behind closed doors? The pressure to reach fame and maintain their status in the limelight can unleash the worst of inner demons. In this issue of Folie À Deux, we will explore duos involved in the entertainment industry under a different light–taking a further look at the madness and psychology behind uneven duos or duos that have taken a turn for the worse.
Folie À Deux is a print publication dissecting the pain and the pleasure of duos in the entertainment industry.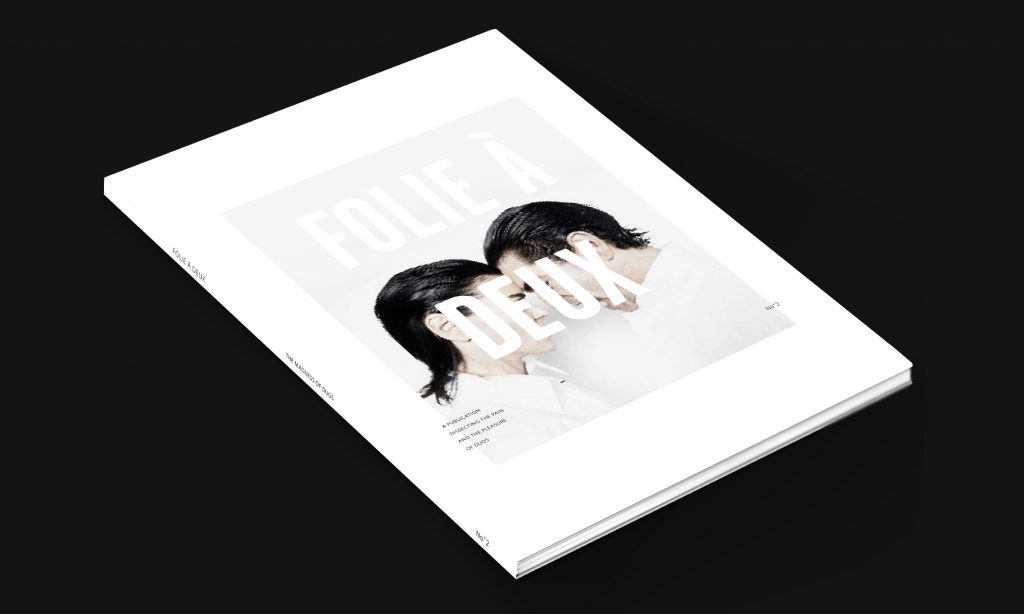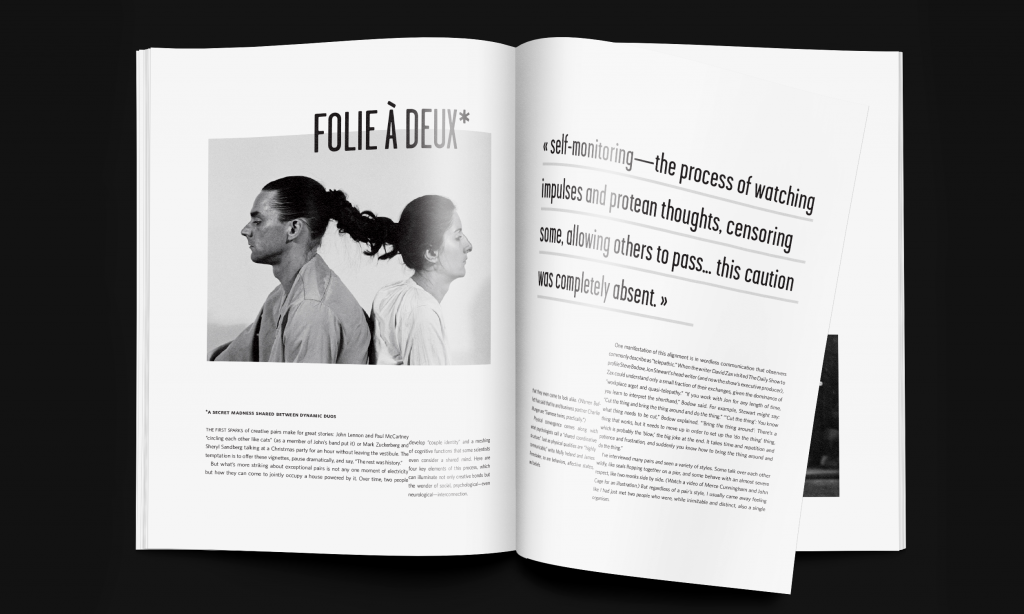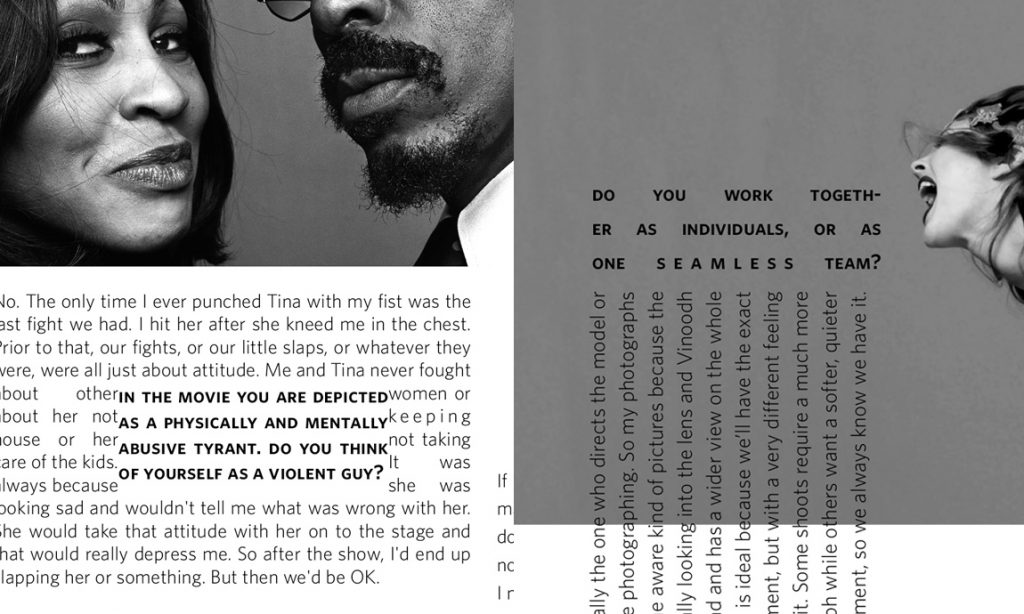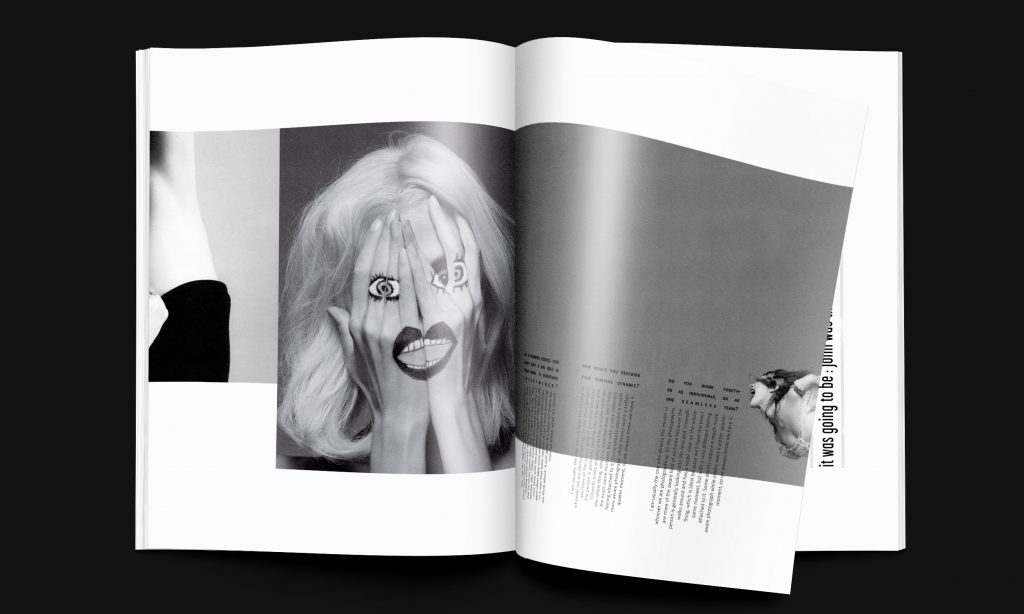 Nadja,
Nadja is a curated music project–documenting and celebrating the process of meeting a meaningful stranger. Inspired by days spent studying art history and literature in Paris, France.
7″ Title: <<Votre futur ami>> (Your Future Friend)
Artist Name: Nadja
Side A
1. Jim Jones At Botany Bay, Australian Folk Tale
2. Lungs, Townes Van Zandt
Side B
3. Girl, The Beatles
4. Lonesome Town, Rick Nelson

All visualizations created by Sarah Linton.
All music is a compilation of pre-existing music.
Music instrumentation by : Jordan Krimston, Brad Lee, Sarah Linton, and Miriam Yacoubi.
Music mixed and recorded at Sound Disguise Recording Laboratory with Brad Lee.