Volume 10, Issue 1 | January 2023

Fern Books in the Miller Library
Chasing Plants by Chris Thorogood
Reviewed by Priscilla Grundy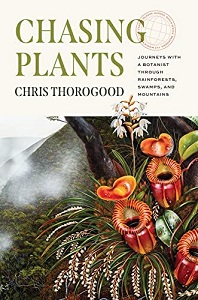 "Just imagine it: your parents on their hands and knees groping at a swarm of crickets unleashed from an upturned box; your teenage sister screaming at toads spawning in the bath; squirting cucumbers launching a raid of missiles down the stairs; and the gut-wrenching stench of a freshly unfurled dragon arum wafting through the front door. This is what I subjected my family to" (p. 7).
This opening paragraph, recalling the author's childhood love of living things, lures the reader into the text. Chris Thorogood is Deputy Director and Head of Science at the Oxford University Botanic Garden. He is also a fine botanical illustrator and a winsome writing stylist. This volume focuses on his pursuit of rare plants, developed from his own diaries. The seven trips described take the reader from England to as far as South Africa and Borneo. (No searches in the Americas.) Each chapter includes one or more oil paintings of the sought-after plants.


In Kent he scrambles over the edge of the White Cliffs of Dover to collect picris broomrape (Orobanche picridis). Impressively, he sits on a foot-wide shelf, "examining, measuring, collecting and scribbling," (p. 29) and twisting to take a photograph. He then makes it back to the top of the cliff, fending off repeated efforts by a huge gull to pluck him from his perch.


On the Golan Heights near Israel's northeastern border, he avoids a mine field to reach the black iris (Iris atrofusca), pausing to consider its beauty in spite of its absence of color.


In Japan, at the Botanic Gardens of Toyama, his guide, the Curator of the Gardens, begins the tour singing a Japanese folk song, accompanied by his shamisen, a three-stringed instrument. One plant there, Monotropastrum humile, "a leafless, ghostly white plant, each stem supporting a nodding flower that looks strangely like a pony's head" (p. 172), gains attention because Japanese scientists had recently discovered that its seeds are spread by cockroaches.


Thorogood's variety of experiences and his skill in delivering them combine to make
Chasing Plants
a very entertaining read.
Ask a librarian: Finders keepers for fruit over the sidewalk?
Researched by Rebecca Alexander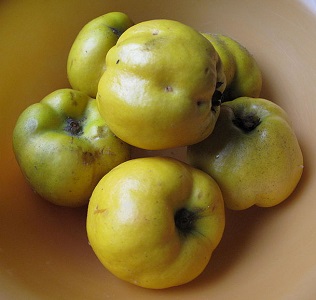 Q: Is it legal for me to glean fruit from private gardens if the fruit is overhanging a public sidewalk?


A: First and foremost, it is essential to ask the homeowner's permission. If they are not available to discuss your request, or if they do not consent, you should not glean fruit from their tree.


I consulted the King County Law Library, and they referred me to a chapter in the book
Neighbor Law
which addresses a slightly different situation, of fruit overhanging a property line between neighbors. In that case, "the location of a tree's trunk determines who owns the tree. If the trunk stands next door, the tree, branches, leaves, and [fruit] belong to your neighbor. You may not legally help yourself to the fruit." Each state may have slightly different laws, and they do not always address branches that overhang a public sidewalk. (In some states, like Mississippi, where pecans are a high-value crop, it is a misdemeanor even to collect fallen nuts on a public sidewalk during harvest season, and doing so can result in a fine and up to a month in jail.)
Given the dubious legality of gleaning from private property without permission, it makes more sense to join organized efforts to harvest unused fruit and vegetables.
City Fruit
is one place you can volunteer, either to contribute fruit from your own garden, or to help harvest from gardens that have signed up for the program.
Sharing Abundance
is an effort associated with Seattle's community gardens, the P-Patch program. You can also join the
Seattle Giving Garden Network.
The City of Seattle has information on additional ways of
donating food
so that it doesn't go to waste.
Search for garden wisdom with us. You'll find researched
answers
,
gardening tips, book reviews, and recommended websites.
© 2023 University of Washington Botanic Gardens