This April 28th, 2018, MEDEX Northwest will host our annual Alumni Reception and Awards Ceremony at the SeaTac Doubletree Hotel. This year the theme is "Honoring PA Achievements", and five of our best and brightest are spotlighted for their accomplishments in various areas. These are truly the role models for the physician assistant profession.
Don Coerver, PA-C, Ph.D., CHSE, DFAAPA –
MEDEX Lifetime Achievement Award
Instrumental in the development of both MEDEX Northwest Eastern Washington sites in Yakima and Spokane, Don Coerver devoted 20 years of his life to PA education. Don started his career with MEDEX as a part-time lecturer and assumed the role of the Spokane Site Director from 2015 until his retirement in May of 2017. In between, he was responsible for the Basic Clinical Skills curriculum, and a large part of the Medical History and Physical Exam course. Don also brought innovative medical simulations to all the MEDEX teaching sites through the use of simulation mannequins to train students. He remains a member of the Society for Simulation among Certified Healthcare Educators.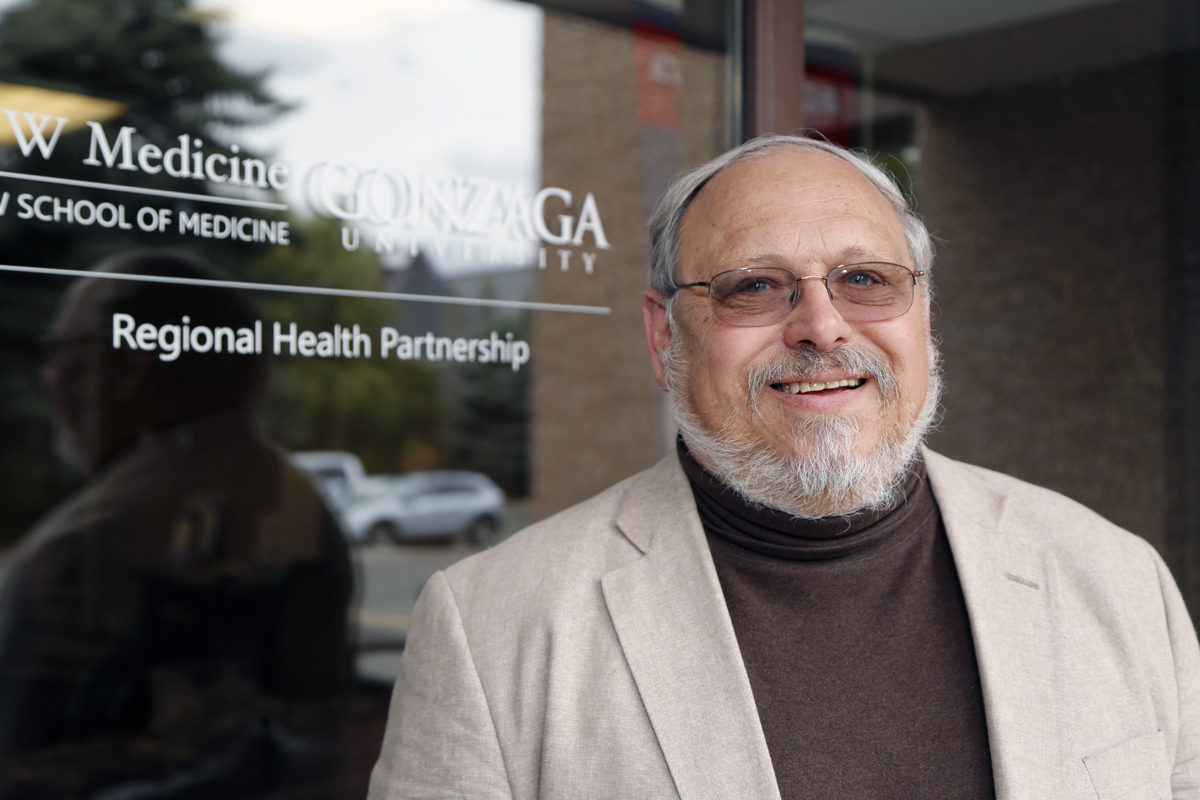 Born in St. Louis, Missouri, Don was naturally skilled at science and math, leading him to attend an engineering college in his home state before leaving school in his Sophomore year in 1971 to join the Air Force as a lab tech. He was assigned to Fairchild Air Force Base in Spokane, WA where he obtained his degree in biology and chemistry at nearby Washington State University. Don also has a master's degree from Alaska Pacific University and earned his PhD from Gonzaga University in Spokane.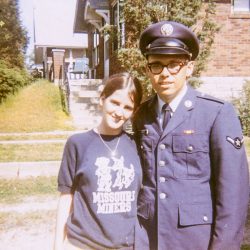 At Fairchild Don became acquainted with several clinical-year military PA students and investigated the possibilities for himself. In 1978 he attended the Air Force's PA program (prior to the existence of IPAP) that was affiliated with the University of Nebraska. From that date until his retirement from the Air Force in 1991, Don Coerver was a military officer, and retired at the rank of Major.
Don's medical career as a military PA started out in family medicine, and eventually moved into orthopedics. This took him everywhere from Montana and Anchorage to the Iraqi Gulf War. Upon retirement from the military, he relocated to Spokane, WA where he took a job as an orthopedic PA at the local Rockwood Clinic. In 1994, he was recruited by MEDEX leadership to give orthopedic lectures at the newly established Yakima site and, three years later, the Spokane site.
Don believes that teaching requires a thick skin, as feedback from the students can be swift and furious. "But most of the time if they give me something—a kernel of something that can be beneficial—then I can do something constructive."
From involvement with 20 graduating MEDEX classes, Don Coerver has touched at least 500 lives. Many times Don has witnessed students struggle in their didactic year, only to flourish in their clinical year. "I've supported people that I thought would make good practitioners," he says. "I'm just proud of them, and proud that in a small way I helped them get where they got."
Michael Smith, Ph.D., PA-C, the current Director at MEDEX Northwest Spokane site, says, "Don has been a fantastic mentor. As the new site director, I had big shoes to fill. Don and I have a lot in common (Air Force PA program, specialty PAs, retired Air Force) and yet our approach to things can be very different.  He has taught me a ton about PA education and leadership; he has taught me to approach things in a calm manner and that you need to let some things roll of your back. Overall, Don has helped me to become a more balanced leader and teacher. For that I'm eternally grateful."
Congratulations to Don Coerver, winner of the 2018 MEDEX Lifetime Achievement Award!
Simon Mendoza, MCHS, PA-C –
The Future of MEDEX Award
Since graduating from MEDEX in 2016, Simon has served his community as a PA at Columbia Valley Community Health in Wenatchee, WA. In addition to working with patients in a primary care clinic, he serves his patients by providing care through home visits. He is a fierce advocate for his patients, including undocumented migrants and the LGBTQ+ community. Shortly after graduating, Simon become one of the first PAs in the State of Washington certified to prescribe Suboxone for treating patients with opioid use disorder. His commitment to service and underserved communities has been recognized by the state and he was recently been awarded funds by the Washington Health Loan Repayment Program covering the full cost of his education loans.
Simon is proud to be a PA and reaches out to local high schools to teach young people about the PA profession.  He has stayed connected to MEDEX by supporting currents students as a preceptor for Care Week and primary care rotations, as an interviewer for future MEDEX students, and by presenting at MEDEX Information Sessions to future PA applicants. Simon has a long career ahead of him with the goal of giving back to the program in as many ways as possible.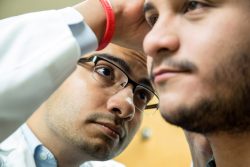 As a young, undocumented migrant with protected status under the Dream Act called Deferred Action for Childhood Arrivals, Simon is an active participant in efforts to support other people with this same DACA status. While the political debate continues around this issue, Simon has been involved in supporting the political campaigns of those who support the Dream Act. He has been the keynote speaker at several events designed to educate the public about people protected under this legislative act. Even as his own future is uncertain, he advocates for continued protections for all people with DACA status.
Terry Scott, MEDEX Northwest Program Directors says, "Simon Mendoza epitomizes the MEDEX mission. His commitment to serving vulnerable populations in our state is outstanding. We are proud to have Simon as part of the MEDEX community".
Congratulations to Simon Mendoza, winner of the 2018 Future of MEDEX Award!
Sherry Lipsky, PA-C, MPH, Ph.D –
MEDEX Humanitarian Award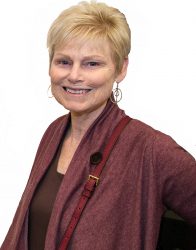 When she moved to Seattle in 1971, Sherry Lipsky was looking for a way to train in medicine and continue her community work around women's healthcare. She discovered Seattle's Country Doctor Community Clinic which was beginning to train community health workers in family medicine. In a sense that small clinic had their own unofficial PA program. In 1975, Lipsky was the first community clinic trainee to be accepted into the MEDEX program. The MEDEX program was just a yearlong at that time, with only outpatient training.
After graduation from MEDEX Seattle Class 9, Lipsky returned to Country Doctor to work before moving on to consult with MEDEX on their prison project— training prison health workers to become PAs and  editing a mental health manual. She subsequently worked as a PA at the STD clinic at Harborview Medical Center before entering the MPH program at the University of Washington in Health Services, International Health Program. After graduating, Lipsky worked as the health training coordinator on the Thai-Cambodian border in a United Nations refugee camp. She returned to Seattle to work at the Seattle-King County Department of Public Health as an epidemiologist in the communicable disease section and HIV program. After several years at the Health Department, Lipsky went back for her Ph.D. in epidemiology at the UW. She moved to Dallas and worked as a researcher, and later became a faculty member at the University of Texas School of Public Health.
Lipsky returned to Harborview as a faculty member in the Department of Psychiatry and Behavioral Sciences. Her research, funded by National Institute on Alcohol Abuse and Alcoholism as well as other organizations, focused on intimate partner violence, mental health and alcohol use. Sherry Lipsky retired in 2013 to consult, volunteer on international health work, travel and enjoy her grandchildren.
MEDEX faculty member Lois Thetford, PA-C has been friends with Sherry Lipsky since their days at Country Doctor Community Clinic. "Lipsky has 23 published articles, had NIAA grants, a Ph.D. and has real vision," Lois says. "Her ability to think from macro to micro is truly impressive. She is such a great role model for how to use your medical knowledge as a PA in academic medicine and how to translate Public Health theory into practical information on domestic violence, violence between same sex partners, issues of addiction and recovery. Her work as an international volunteer has benefitted countries in Asia, Central America and the Caribbean. She continues to explore new projects and ways to contribute to improving health internationally."
Congratulations to Sherry Lipsky, PA-C, MPH, Ph.D, winner of the 2018 MEDEX Humanitarian Award!
Kim Emery, PA-C –
MEDEX Outstanding Preceptor Award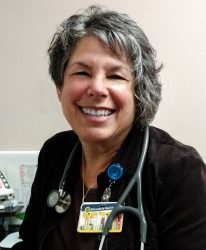 Kim started as a laboratory medical technologist in Memphis, TN and later worked in Bremerton, WA. Kim attended the MEDEX Northwest physician assistant education program starting in 1996.
Kim Emery was respected early on during her classroom years as being an honest, hardworking "tell it like it is" colleague with enormous Eveready Bunny energy. She graduated from MEDEX in 1998 and worked for UW Neighborhood Clinics in South King County. While working there she became one of the most productive providers in the clinic system and was often tapped to take on tough duties and step into the clinic manager role.  She did some "double duty" for several years wearing the clinic manager and provider hats.  After 14 years in the UW Neighborhood Clinic system, Kim and her husband "retired" to Dayton, Washington. A tiny town in Eastern Washington.  After a week of retirement, she began practicing family medicine at the Columbia Family Clinic.  This has included sharing emergency calls and taking care of nursing home patients.
Kim has contributed countless hours to student education. She interned shortly with MEDEX after graduation but then accepted students for many years on various rotations as a family medicine provider. Kim could always be counted to take on the "challenging" students. She has been called patient, kind, tough but fair in her evaluations from students.  She has mentored students beyond their time with her and remains friends with many of them.  She feels strongly in the need to "give back because folks along the way gave their time so I could learn".  Kim relates that working with students is inspiring and challenging as she works to instill the art of medicine with the why of evidence-based information.
Through her work and selfless giving, Kim has exemplified our founder's vision of multiplying his hands.  We give our deepest respect and thanks to Kim Emery—MEDEX's Outstanding Preceptor for 2018.
Rajeev Misra, DO –
MEDEX Excellence in Teaching Award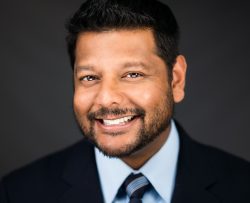 Dr. Rajeev Misra has precepted clinical years students for general surgery rotations out of Harrison Hospital, a Bremerton area level 3 trauma center since 2015. This includes time in clinic, in the OR and on call.
Dr. Misra explains that, "Surgery was always something that amazed me.  I toyed with other career paths along the way, but eventually while on rotations, was amazed by the surgeons I met.  They were dedicated, brilliant, and compassionate.  In medical school, there were many physicians who inspired me to pursue surgery.  Building on that, the surgeons who trained me during residency engrained in me that "good enough" is never acceptable; you have to give your best every single time, because someone has entrusted you to do so.  This comes at a price, and I'm grateful to have an understanding and loving wife, who also happens to be a pediatrician, who never asks me to compromise patient care, even when it conflicts with our family life.
"Private practice was very satisfying, but teaching was the missing link.  Out of gratitude and respect to my mentors, I feel it is my obligation to pay it forward, and instill the same values of compassion, diligence, and lifelong learning into the next generation.  It is truly a privilege to teach for MEDEX."
Dr. Misra has a broad scope of practice including oncology, advanced minimally invasive surgery, acute care/trauma, and elective minor procedures including most surgeries of the GI tract.
Kate Osborne, PA-C, an alumna of MEDEX Tacoma Class 1, says, "Dr. Misra is highly deserving of this prestigious award. During my rotation he showed me outstanding qualities of mentorship, leadership, and repeatedly promoting high standards of general surgery and patient care.  He gives consistent feedback that nurtures growth and pushes one's ability. He goes above and beyond for students and continues to track their progression of growth even after they move on. His commitment to high standards of general surgery and patient care are a role model for students."
Katherine Diggins, PA-C, RCIS and a graduate of MEDEX Tacoma Class 2, has equally high praise. "Dr. Misra's style of teaching is innovative and engages students in the material, encouraging them to learn critical thinking and communication skills. His methodology is clearly geared to nurturing students' intellectual independence and leadership skills. He is always open to students' informed opinions and is eager to grow alongside his students.  Furthermore, Dr. Misra has demonstrated a tireless dedication to his trainees, both on an individual level and to the MEDEX PA training program as a whole.  His involvement in training future practitioners is pure citizenship."
Congratulations to Dr. Raj Misra, winner of the 2018 MEDEX Excellence in Teaching Award!
The 2018 MEDEX Alumni Reception & Awards Ceremony is our biggest party of the year, and is held on Saturday, April 28th from 5pm to 8pm at Maxi's Lounge on the 14th Floor of the SeaTac Doubletree Hotel, 18740 International Blvd. in SeaTac, WA 98188. The hotel is located one mile south of the WAPA CME Conference held at the nearby Marriott Airport Hotel. Admission to the Alumni Reception is free, and is open to all MEDEX alumni, students, their families and supporters. A buffet dinner is provided, and there is a no host bar. There will be live music, with student scholarship awards in addition to the major awards. Discounted parking is available onsite by special code. See you there.