by Jace Meng, Seattle MEDEX Class 50
In the world of adventure sports, a "first descent" is a career achievement of completing a never-before-done task such as skiing a new mountain or kayaking new river. Currently, finding and completing a true first descent often requires the individual to embark on epic treks through distant and unknown lands. One must face fear, uncertainty and, inevitability, numerous unexpected obstacles along the way.
In many ways, people with a new cancer diagnosis face many of the same challenges as they try to outlast a disease that affects millions of people each year. However, instead of conquering a mountain or river as a form of masochistic enjoyment, they are quite literally battling for their lives. For many, this fight leaves its survivors feeling isolated with determents to confidence and outlook on life. First Descents, a non-profit started out of my home state of Montana, aims to empower these cancer-fighters through sports such as kayaking, climbing and surfing.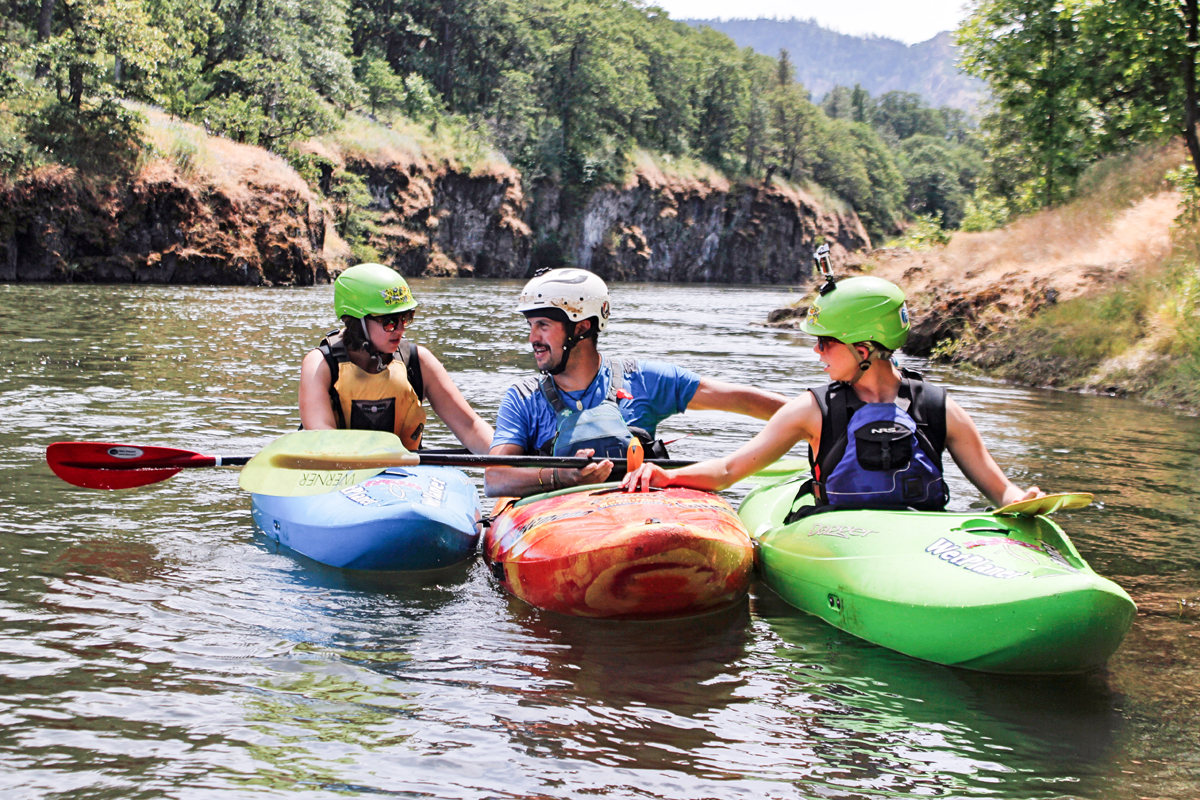 Left to right: Bert, First Descent guide Mave and Dental Dam practice their kayaking skills.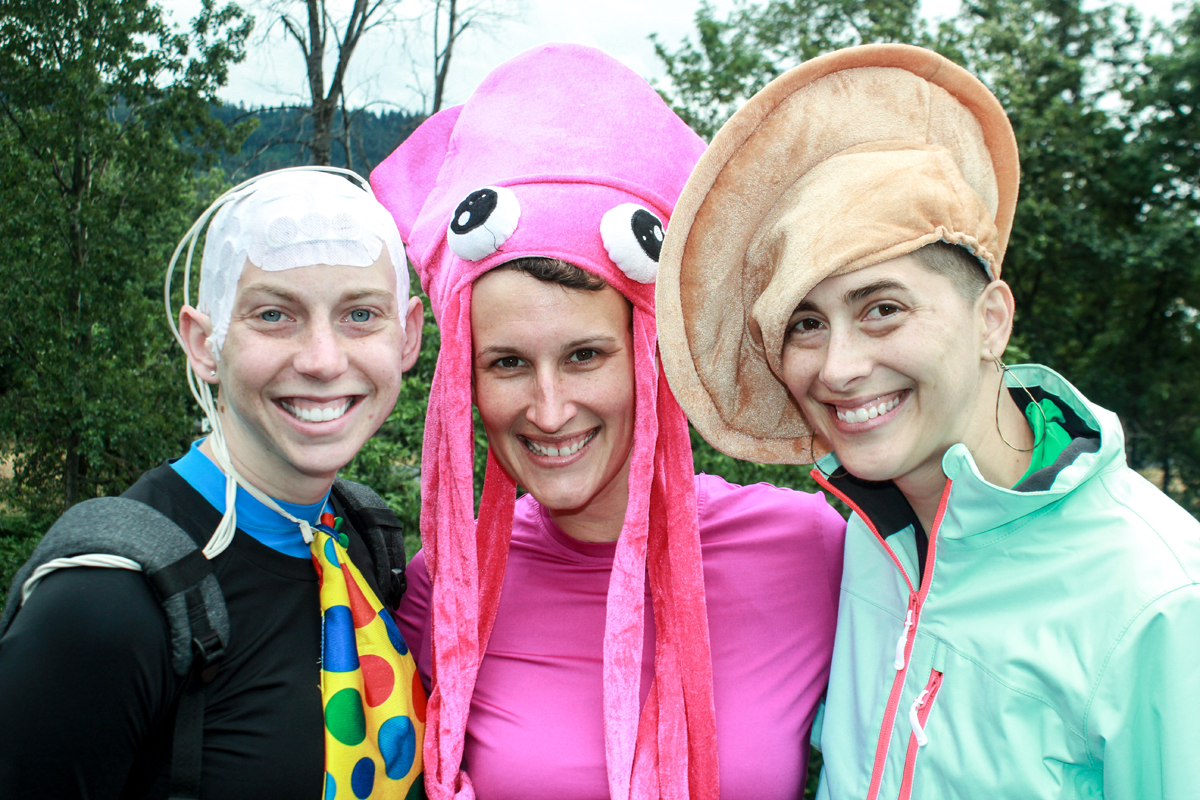 All First Descent participants are given affectionate names and funny hats during their camp experience. Left to right: Dental Dam, Numbers and Gnarwahl.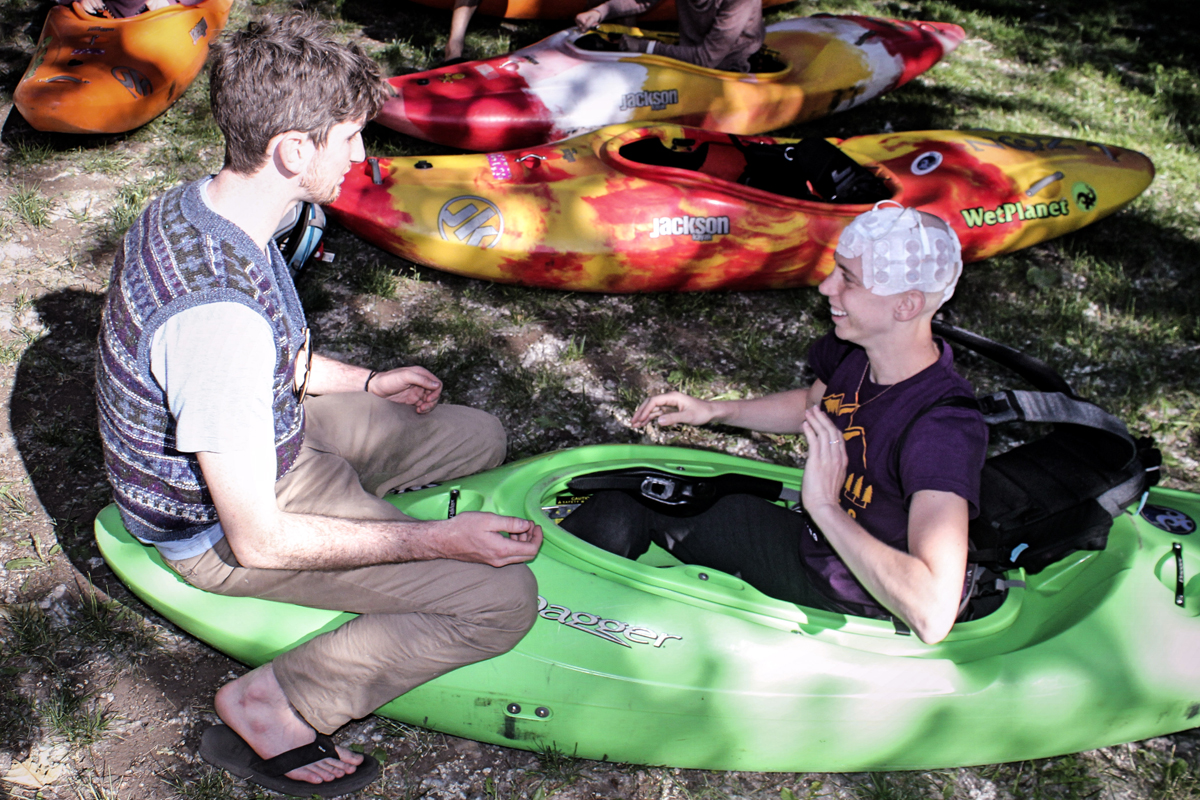 Dental Dam gets a land-based introduction to kayaking from Potato, a First Descent guide from Ireland.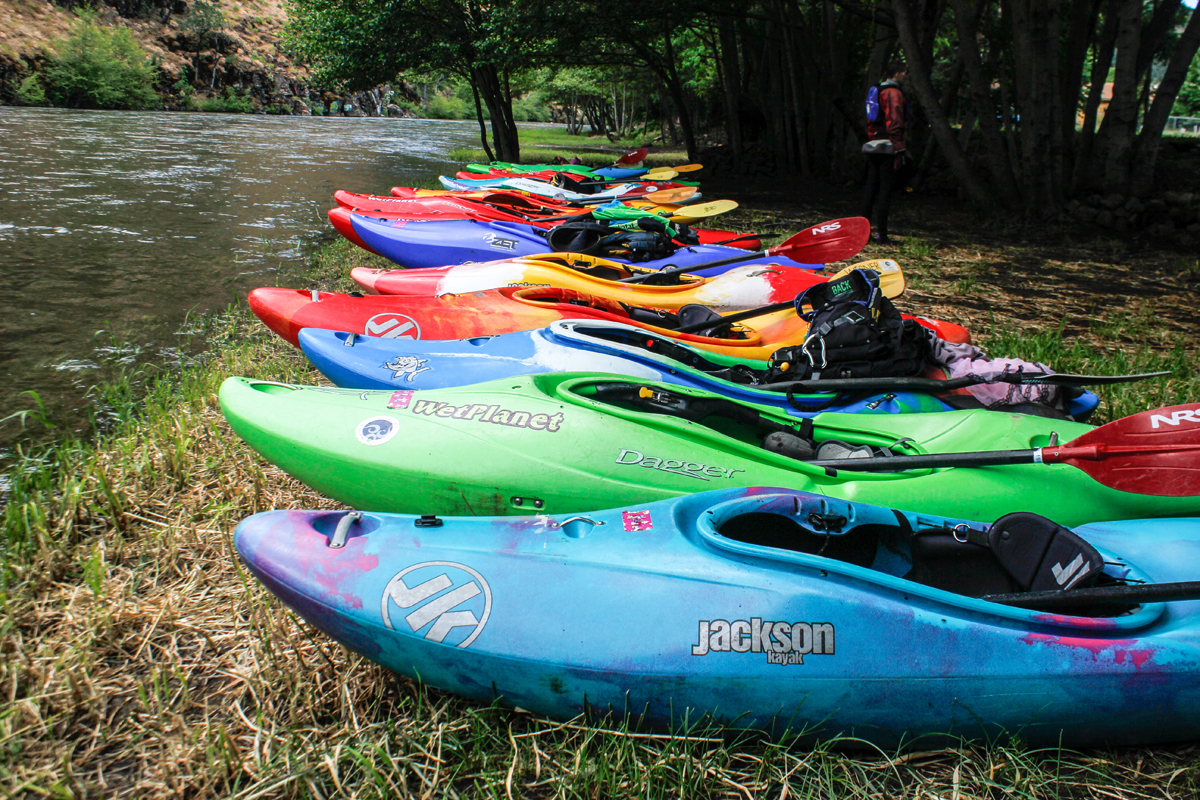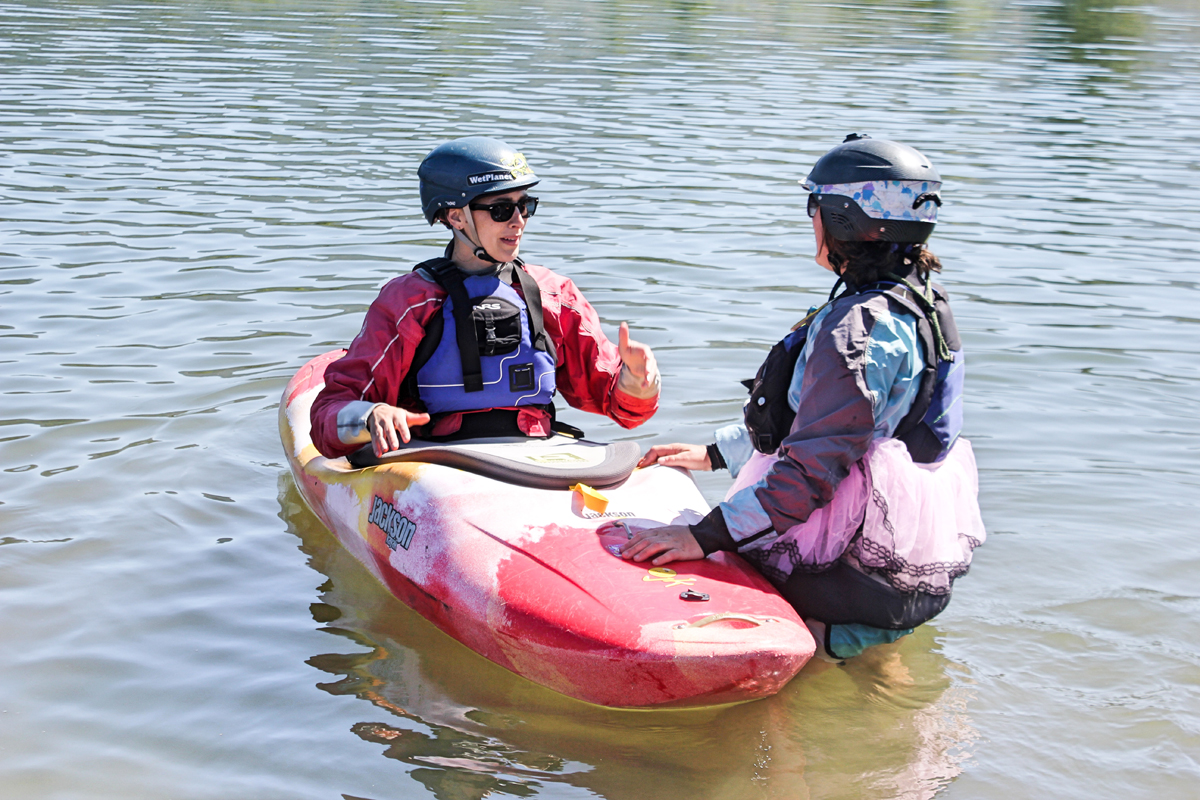 Gnarwahl receives preliminary instruction from Carebear, a First Descent volunteer guide.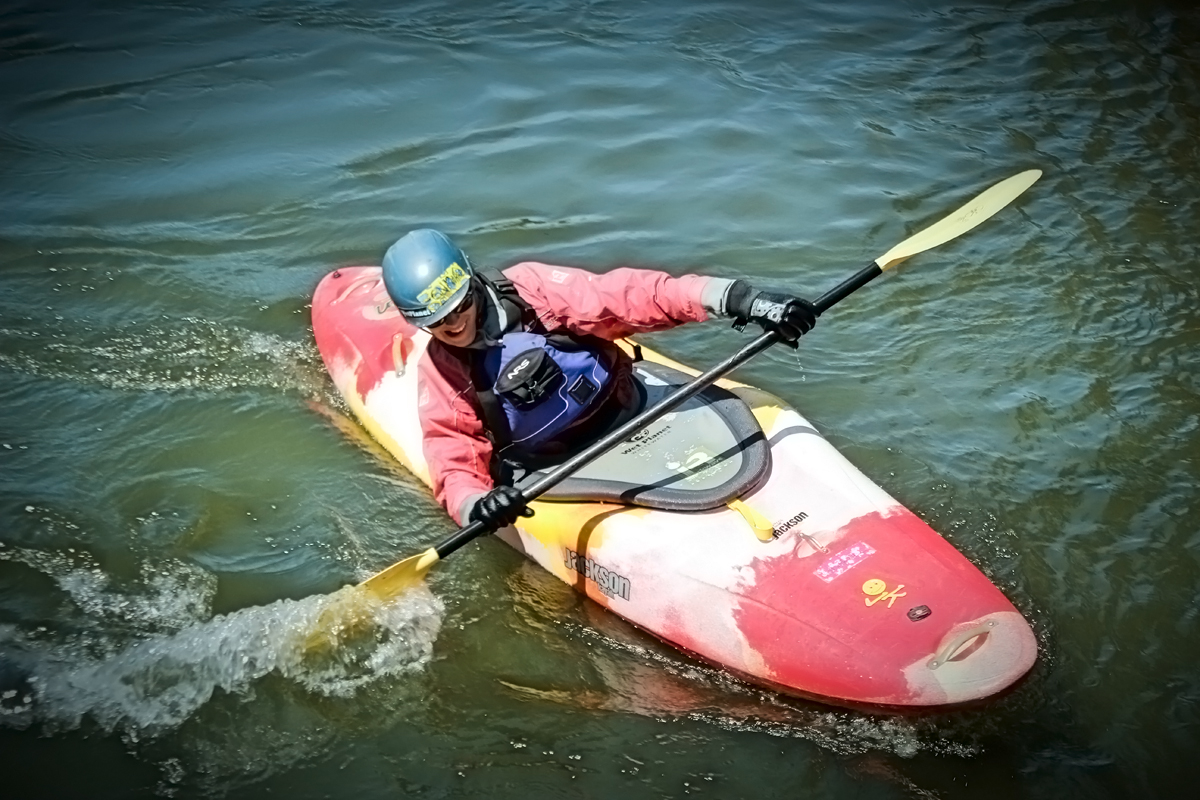 Gnarwahl practices her edging moves.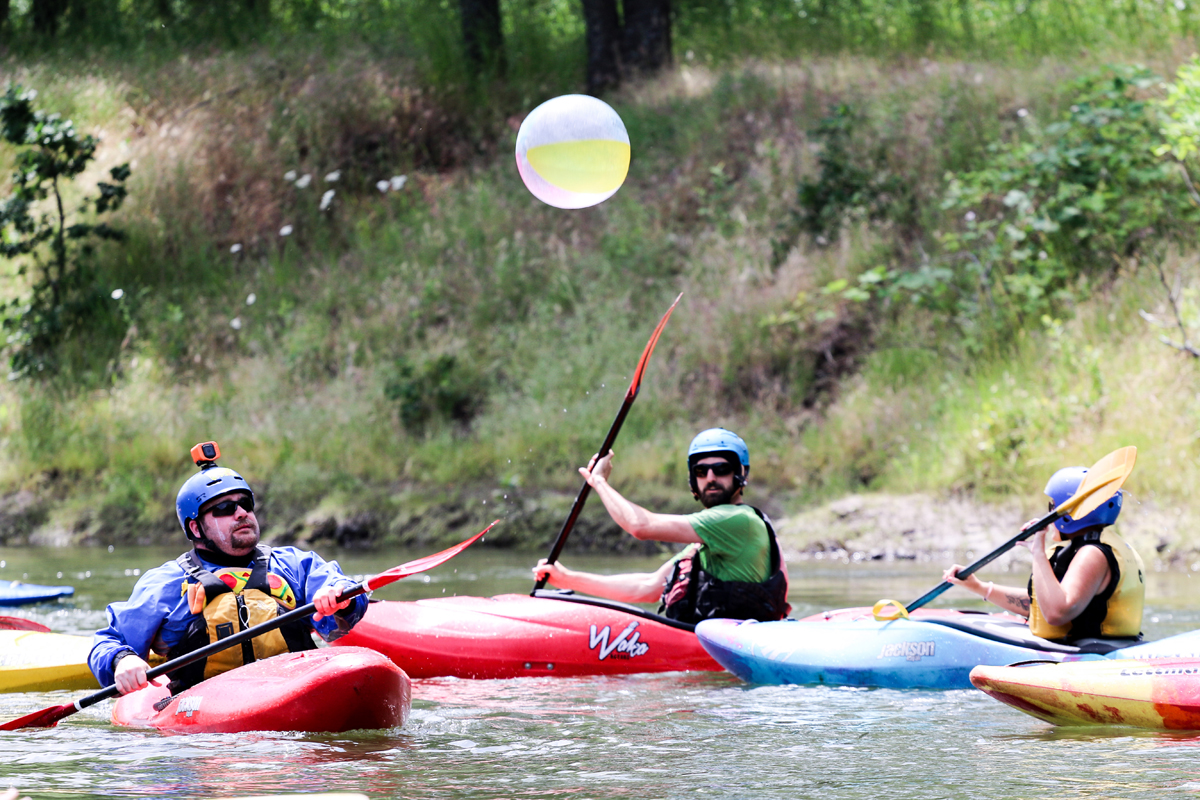 Water polo becomes a warm-up exercise.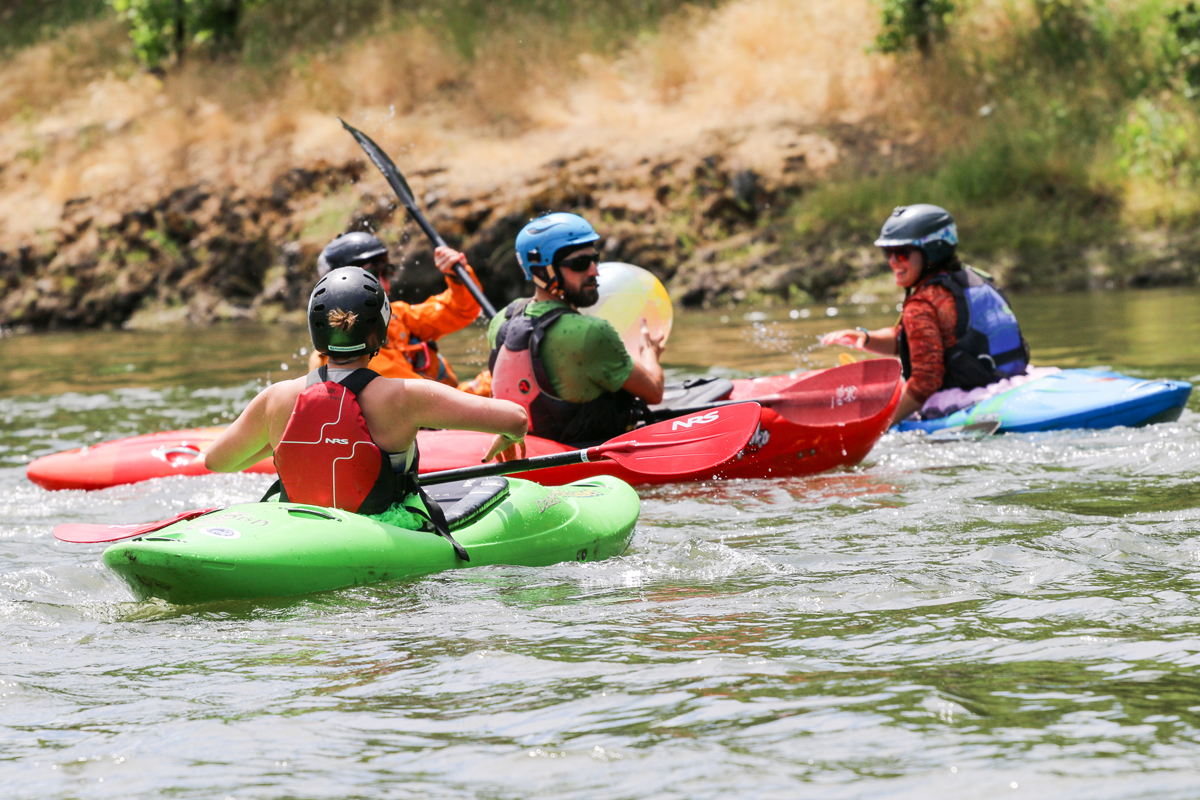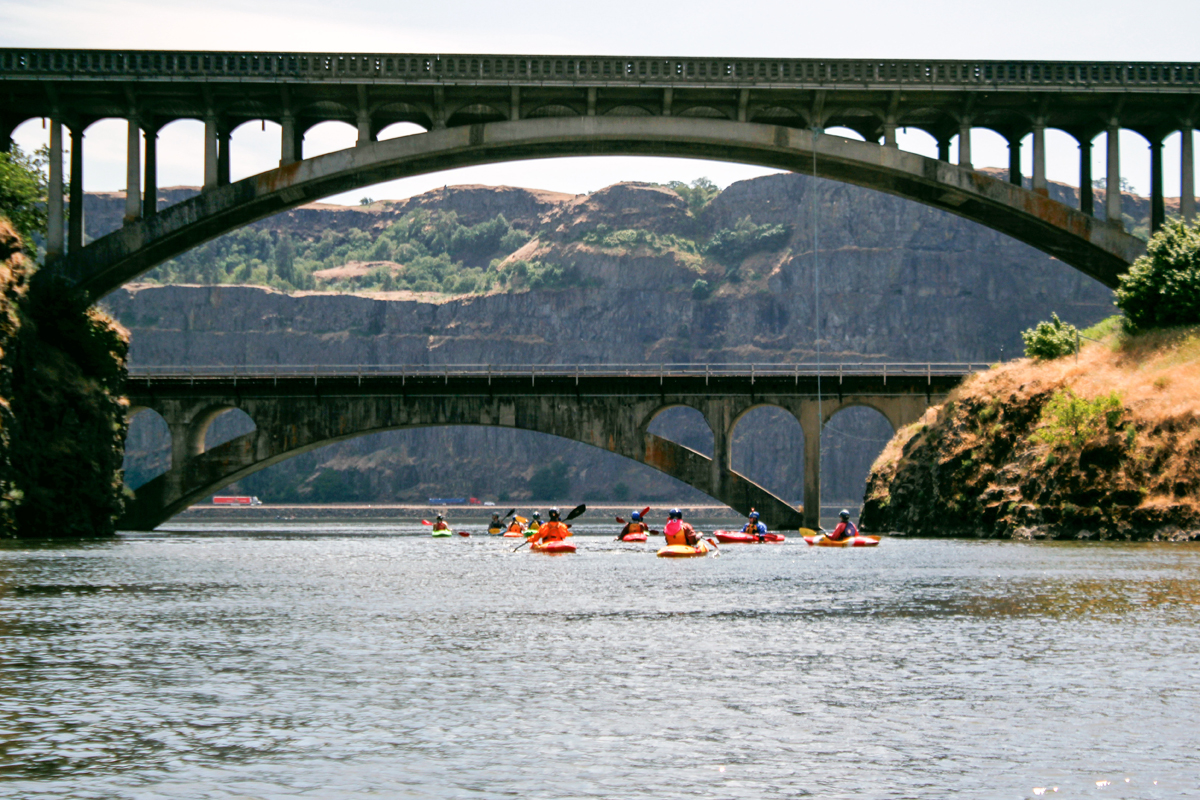 The location is at the confluence of the Klickitat and Columbia Rivers in Oregon.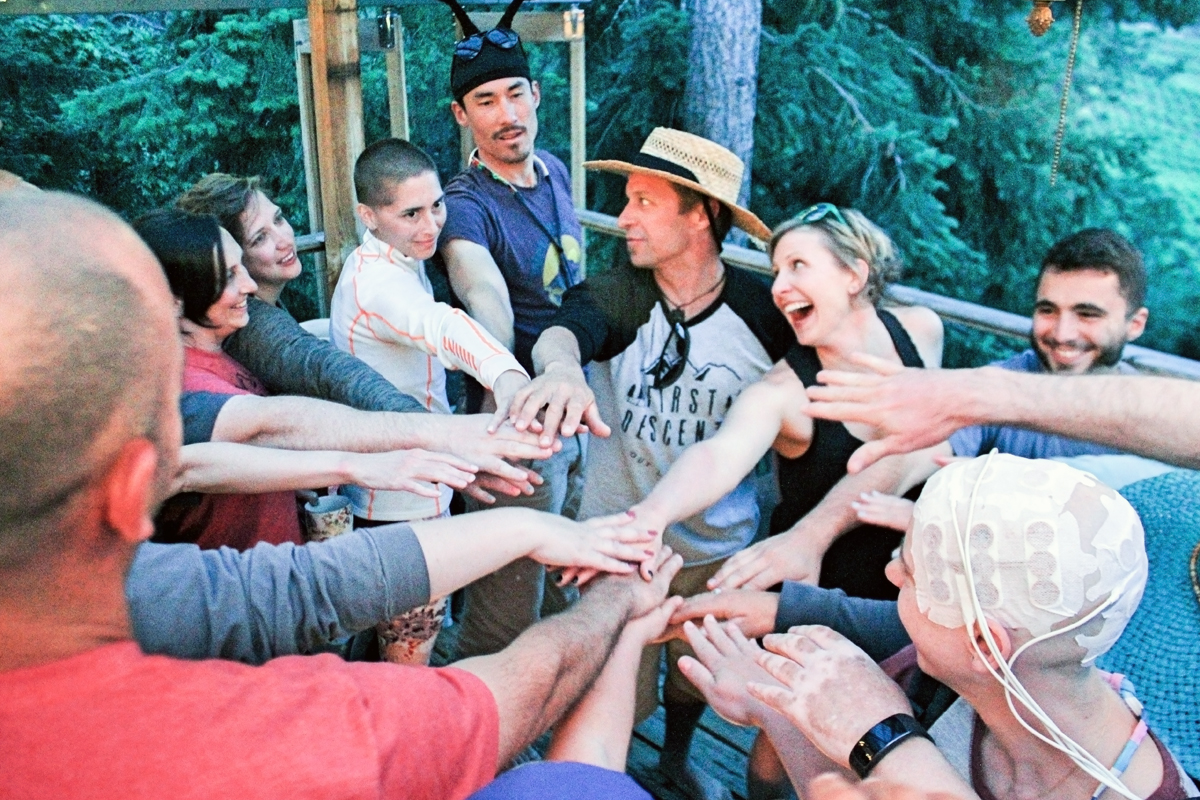 Team building exercises prepare participants for the coming challenges of whitewater kayaking.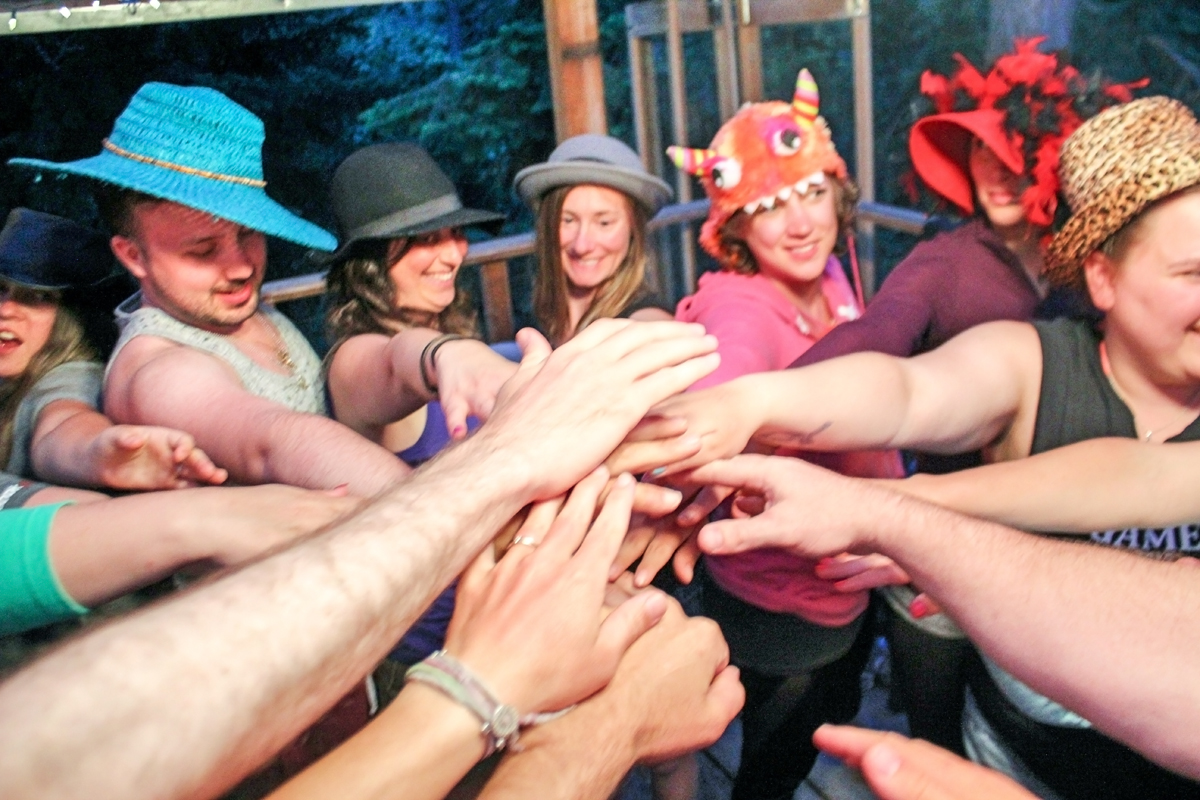 Nightly awards in the form of kudos and funny hats are given to recognize good deeds throughout the day.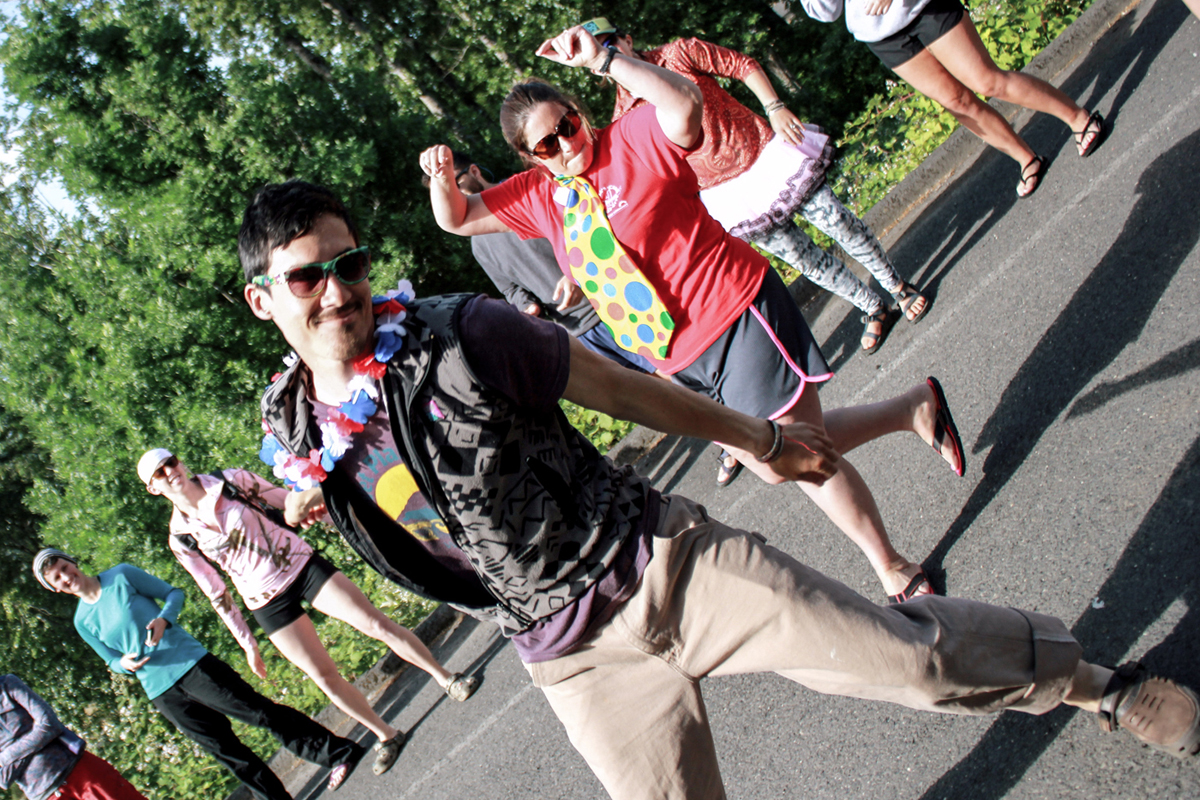 Every morning, participants and volunteers hold an impromptu dance party to warm up before taking to the kayaks.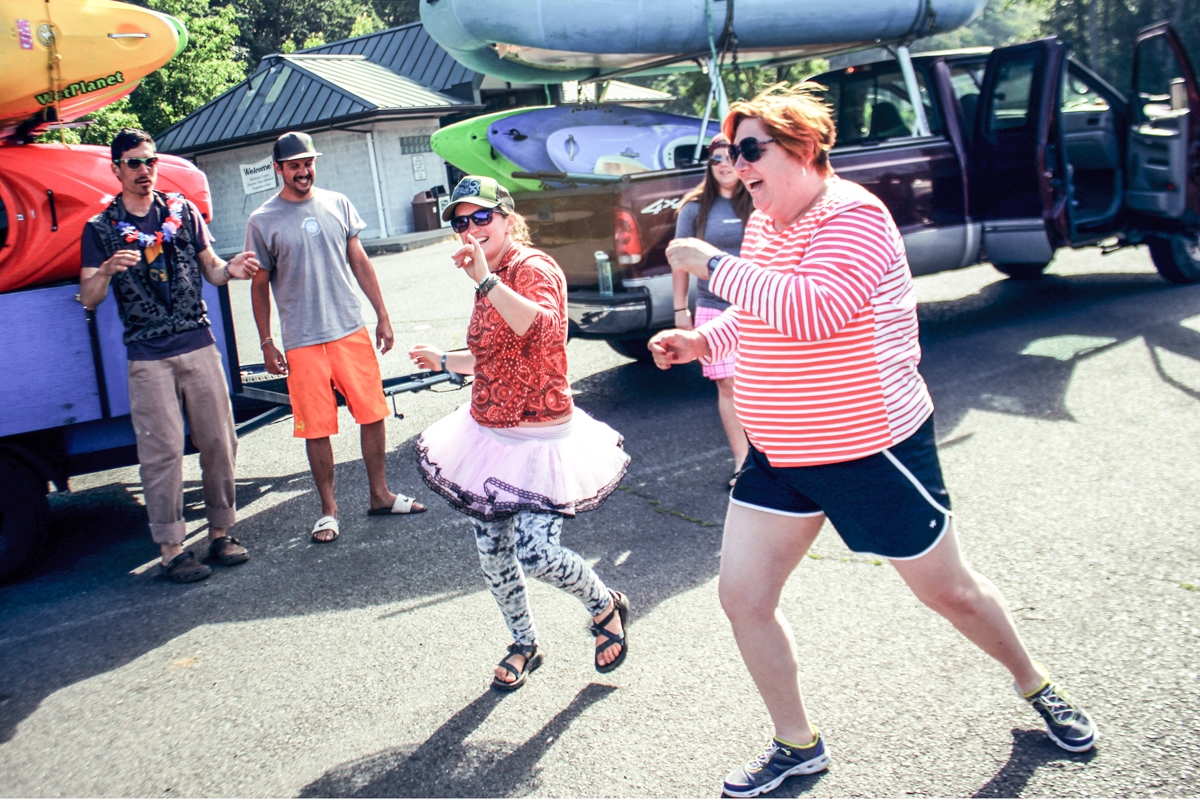 First Descents was started in 2001 by Brad Ludden, a Montana native and ex-professional kayaker who has seen the effects that kayaking has on people all over the world. There are many well-known cancer organizations. However, they cater primarily to specific demographics such as pediatrics and elderly. Ludden identified a gap in cancer support for young adults who normally would be attending college, figuring out self-identity, starting families and careers.
I initially volunteered for First Descents in 2013 as an EMT and general river safety support at a camp in Montana. At that point, the only person close to me that had ever been affected by cancer was my grandma, who had colon cancer before I was born and is still alive and healthy today at the age of 93. I volunteered because it seemed like a fun and unique way to combine my passion for kayaking and medicine. However, I came away from that first week inspired and motivated to stay involved with such an incredible program.
Unfortunately, work and other life happenings prevented me from returning to the program until this fall, when I discovered that several friends and family were battling cancer.
My girlfriend's father had a relapse of colorectal cancer, a family friend was diagnosed with brain cancer, and a fellow kayaker friend was diagnosed with Hodgkin's Lymphoma. These surprise diagnoses spurred me to reach out to First Descent and get involved once again.
Not more than an hour after the last final of my didactic year, I had my kayak and camera gear loaded in my truck and was on the road to Hood River, Oregon to serve as the camp photographer for a week-long kayak camp.
On day one, all 15 participants got to the base camp—a lodge overlooking a beautiful valley at the base of the iconic Mount Hood. Upon arrival, every volunteer and participant was given a nickname, a tradition that dates back to the first ever camp. This becomes the identifier for participants while they remain a part of the First Descents family. The nicknames represent the ability to start fresh for everyone who comes to participate with First Descent. Names such as Coconut, Lower Case, Gnarwhal and Window Seat also set a humorous tone for the week. My moniker of Warm Spot has a back story that is probably better left untold.
Each morning, we would meet the kayak instructors from Wet Planet, a local raft and kayak instruction company who would lead pre-boating stretches. These can be more accurately described as ridiculous dance parties where all types of dance moves show up, usually to an 80's dance ballad. We would then take to the river where participants received instruction from some of the best in the world, all of whom are accomplished Class V kayakers.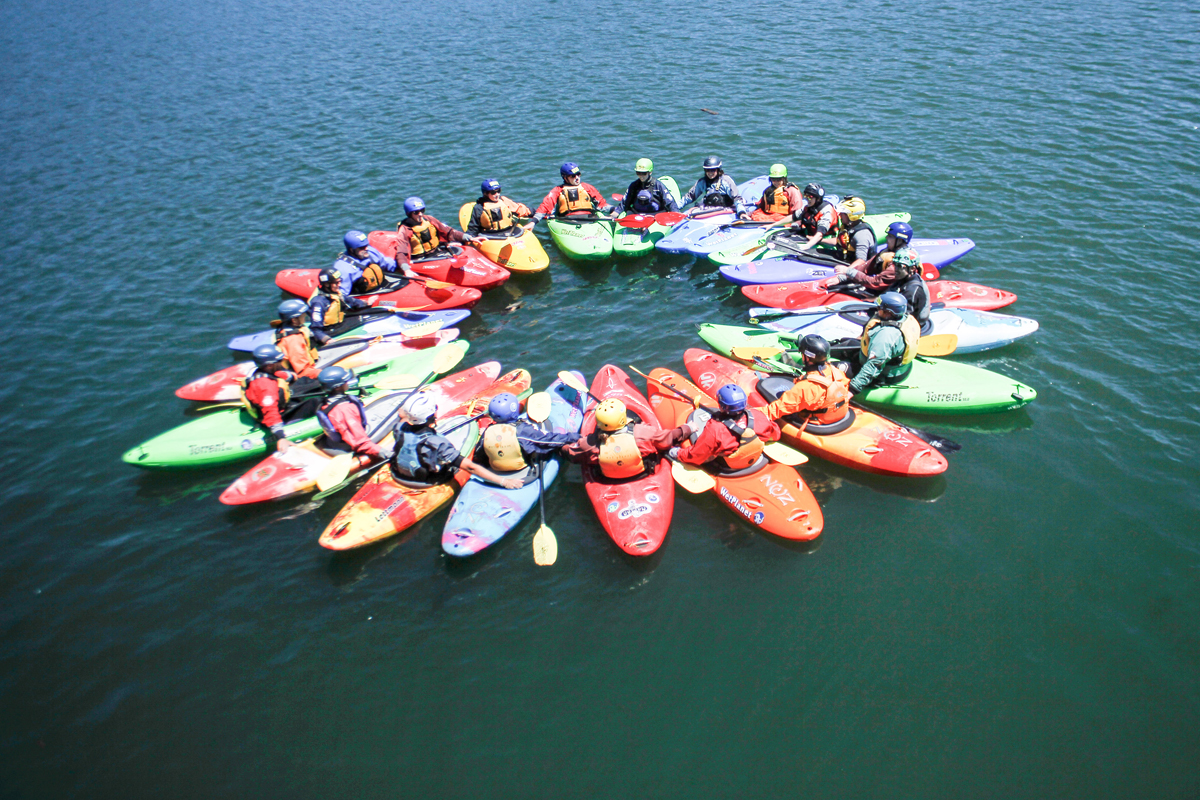 First Descent participants and guides gather in a circle.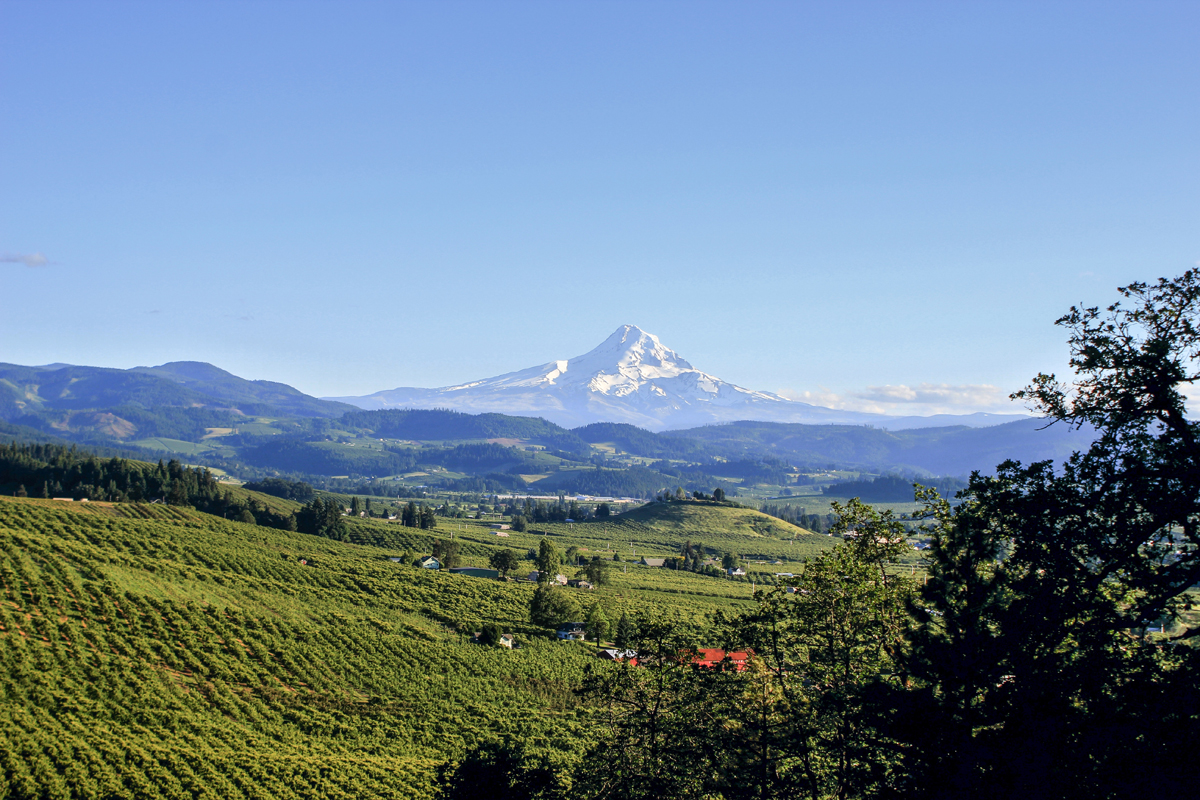 Oregon's Mount Hood serves as the backdrop for this adventure.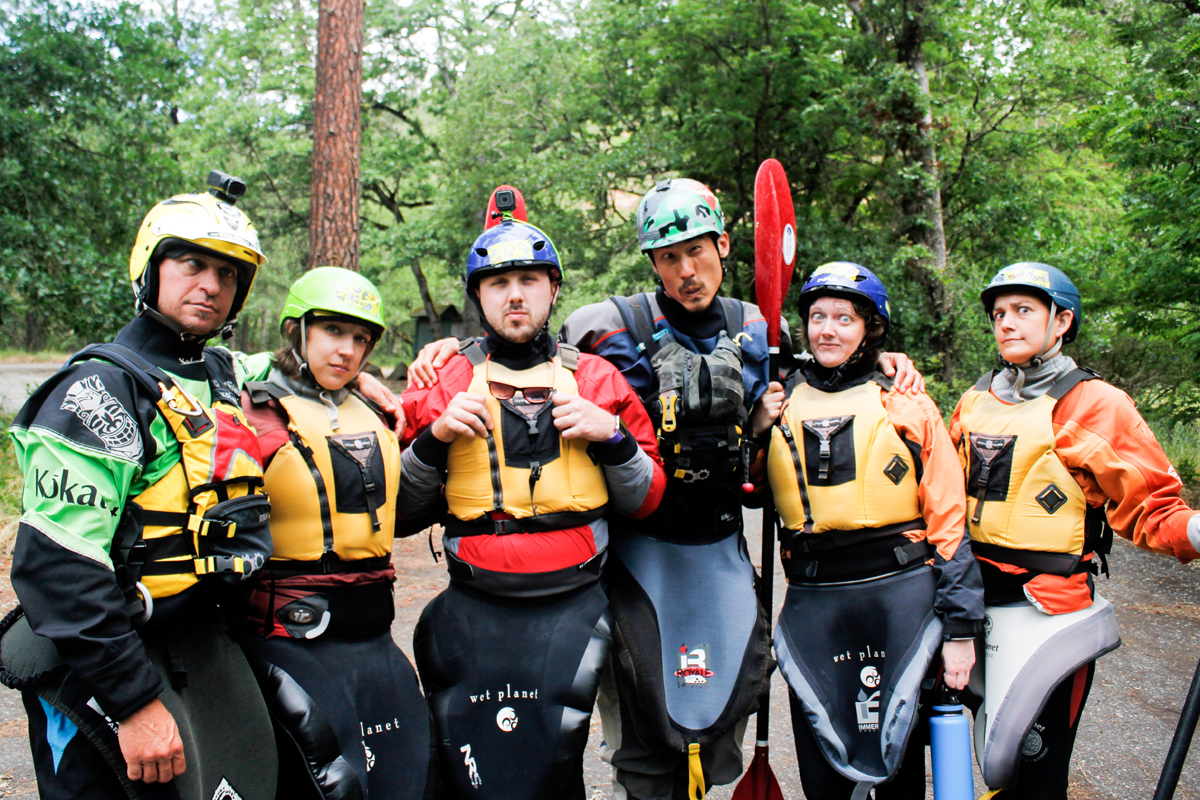 In full river gear, participants and volunteer guides are finally ready to embark on their whitewater river journey.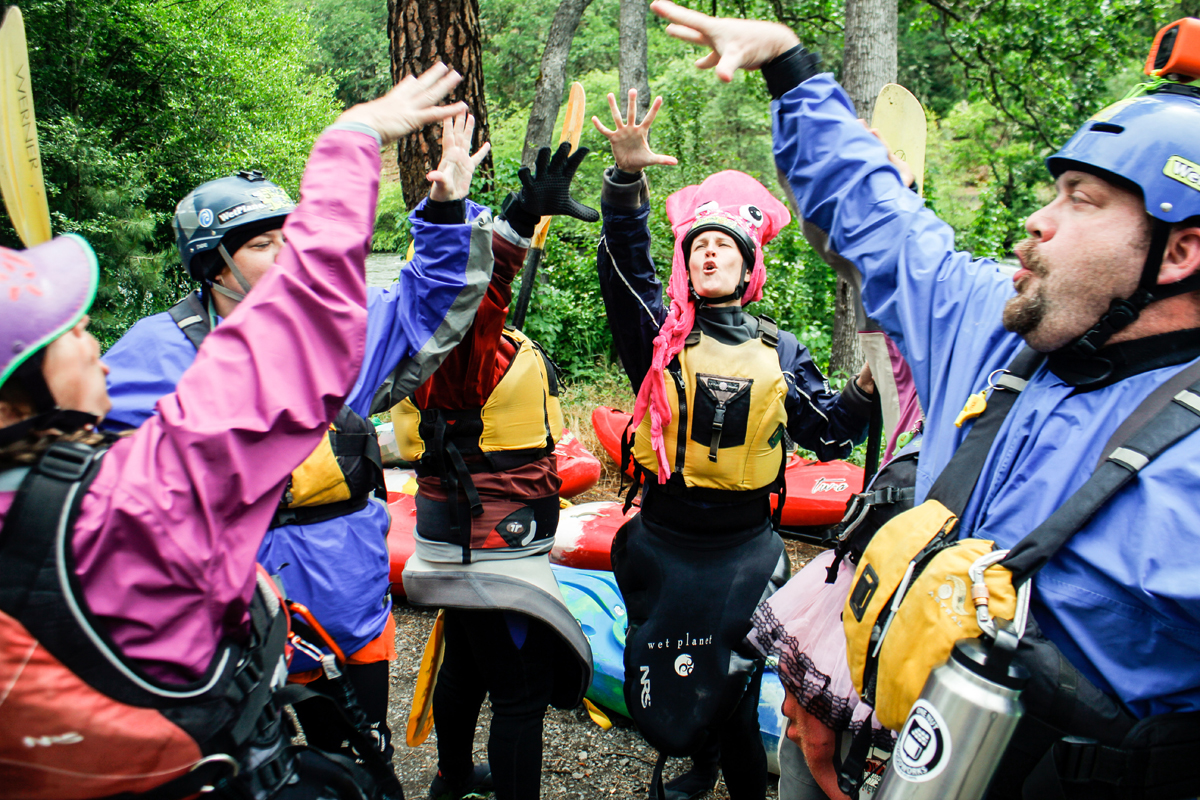 The team is excited and ready to climb into their kayaks.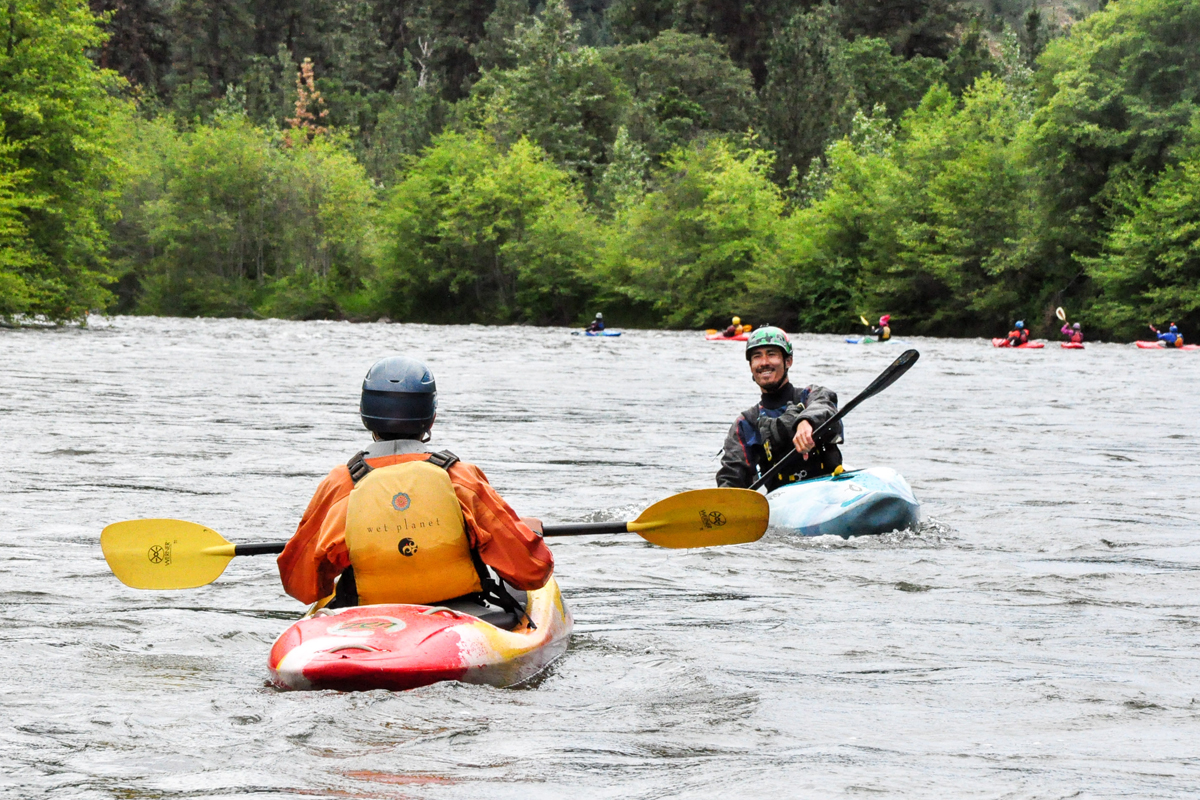 The group sets out on the Klickitat River.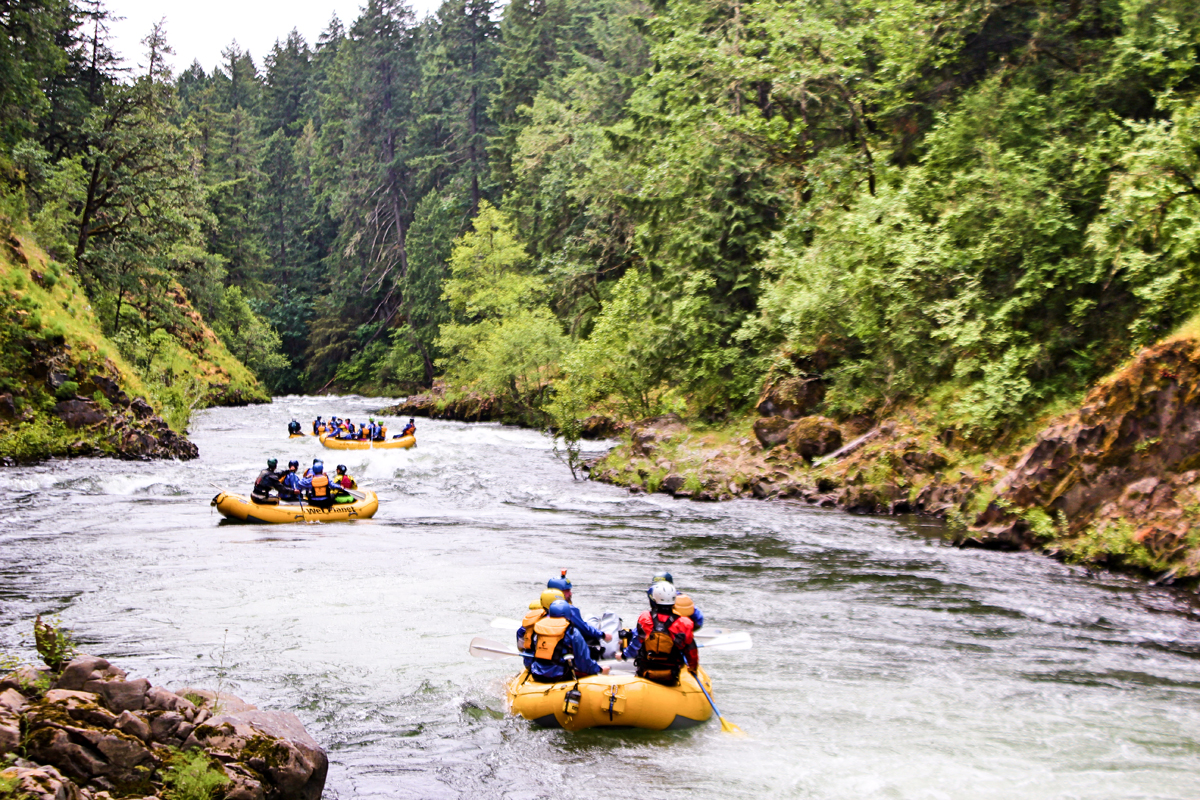 Whitewater is in sight just downriver.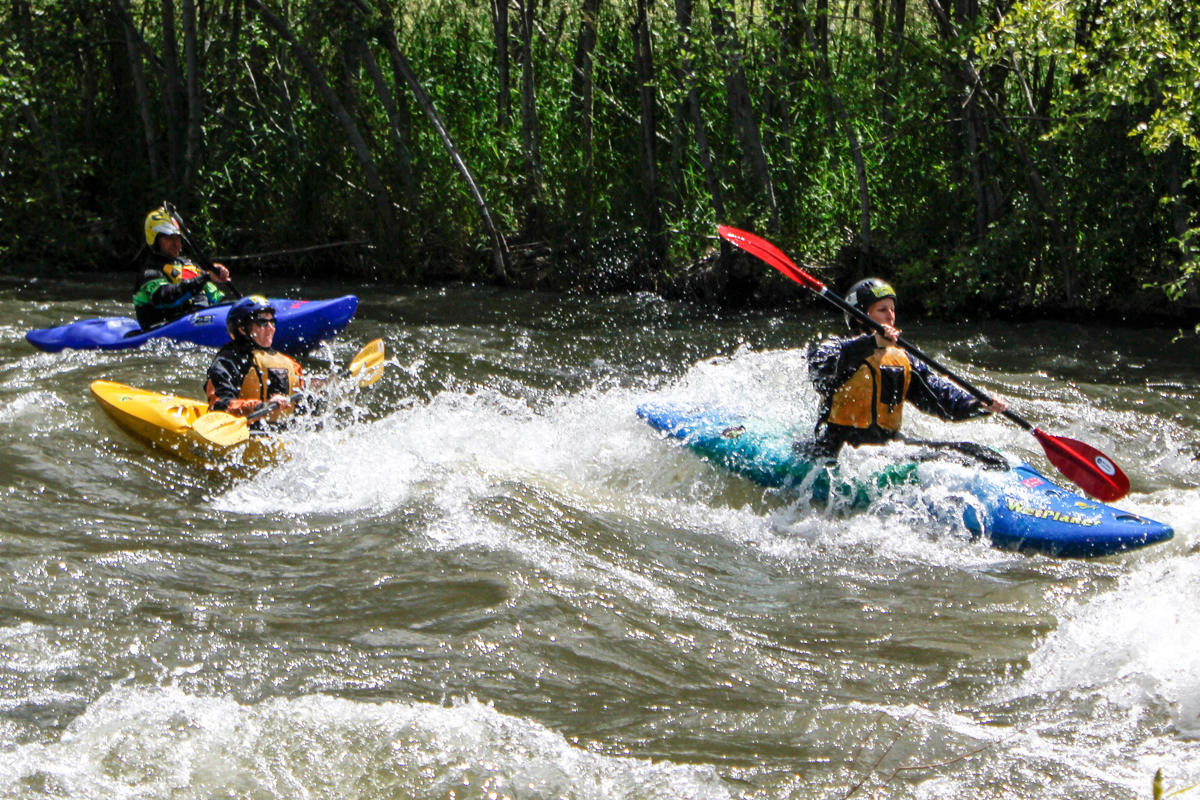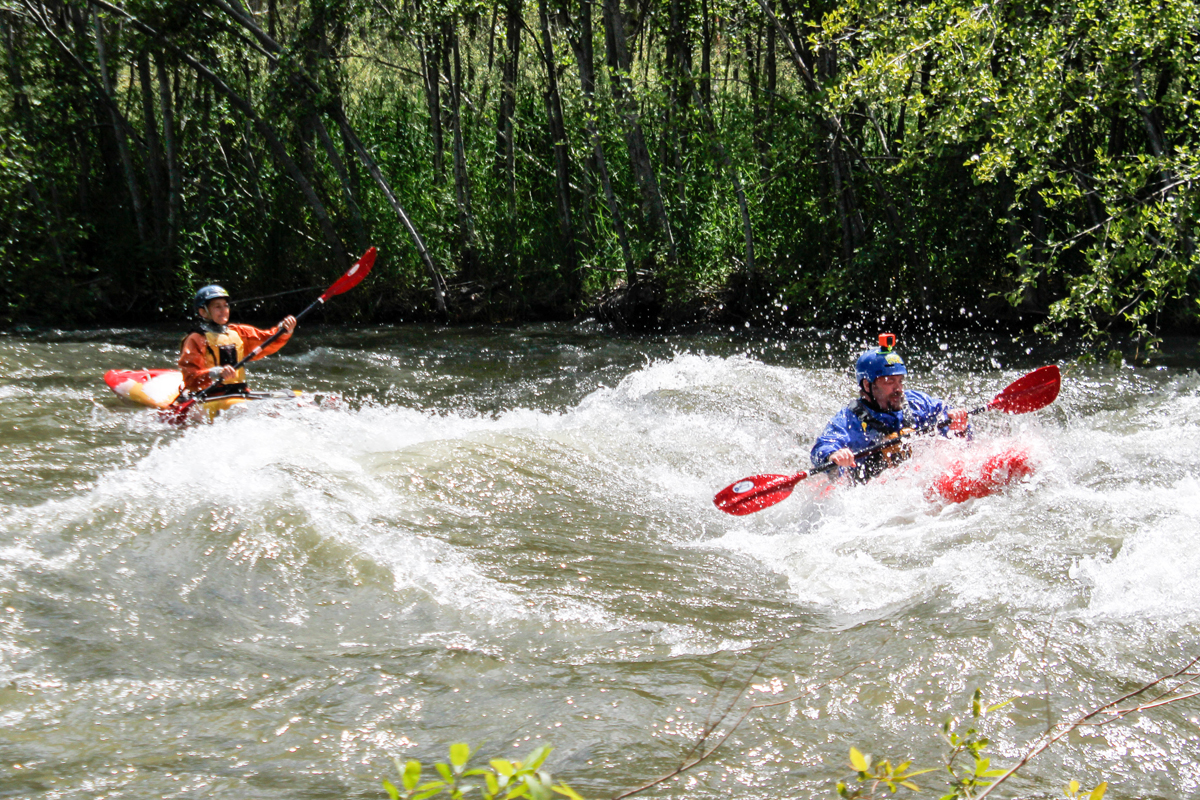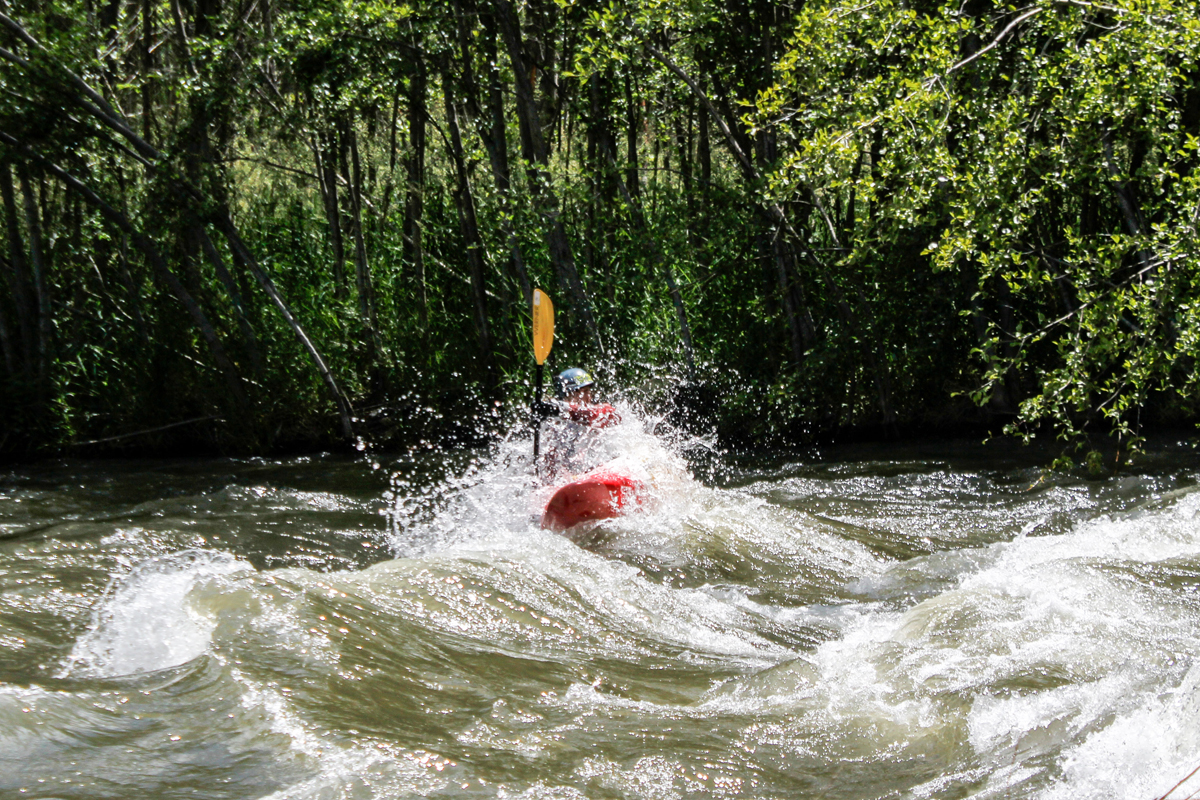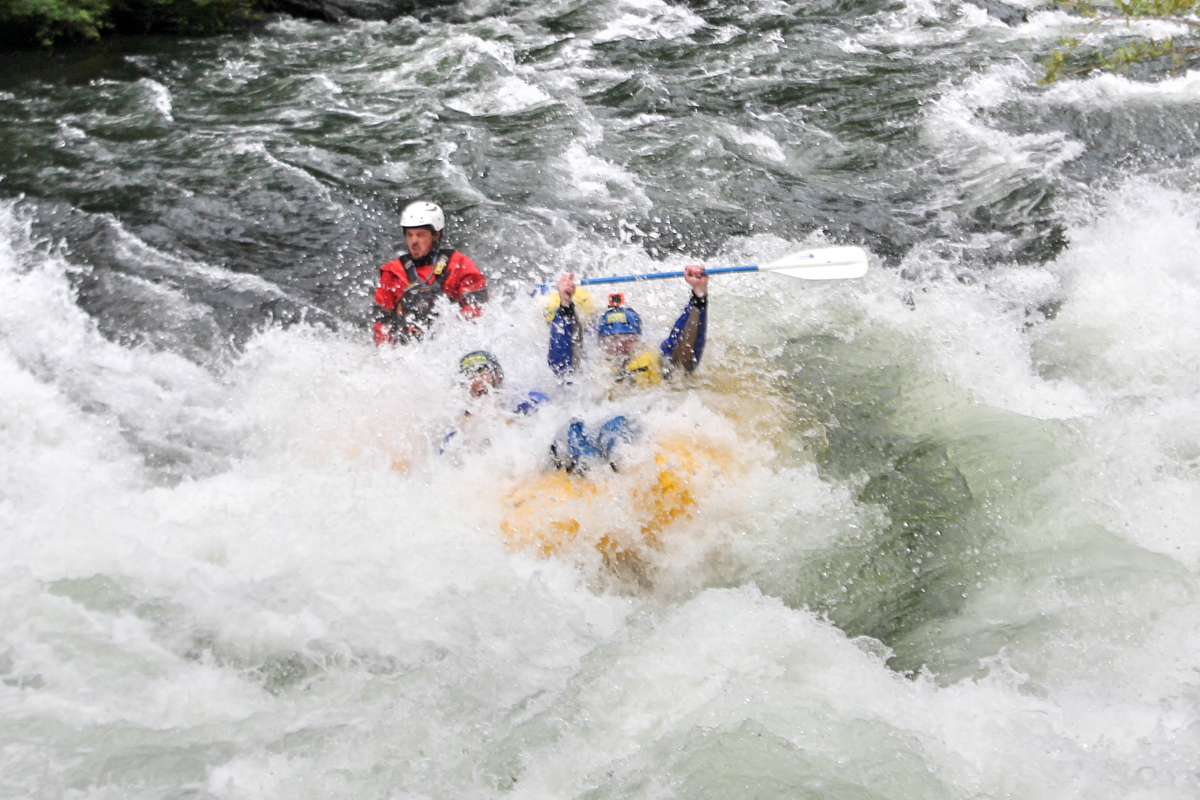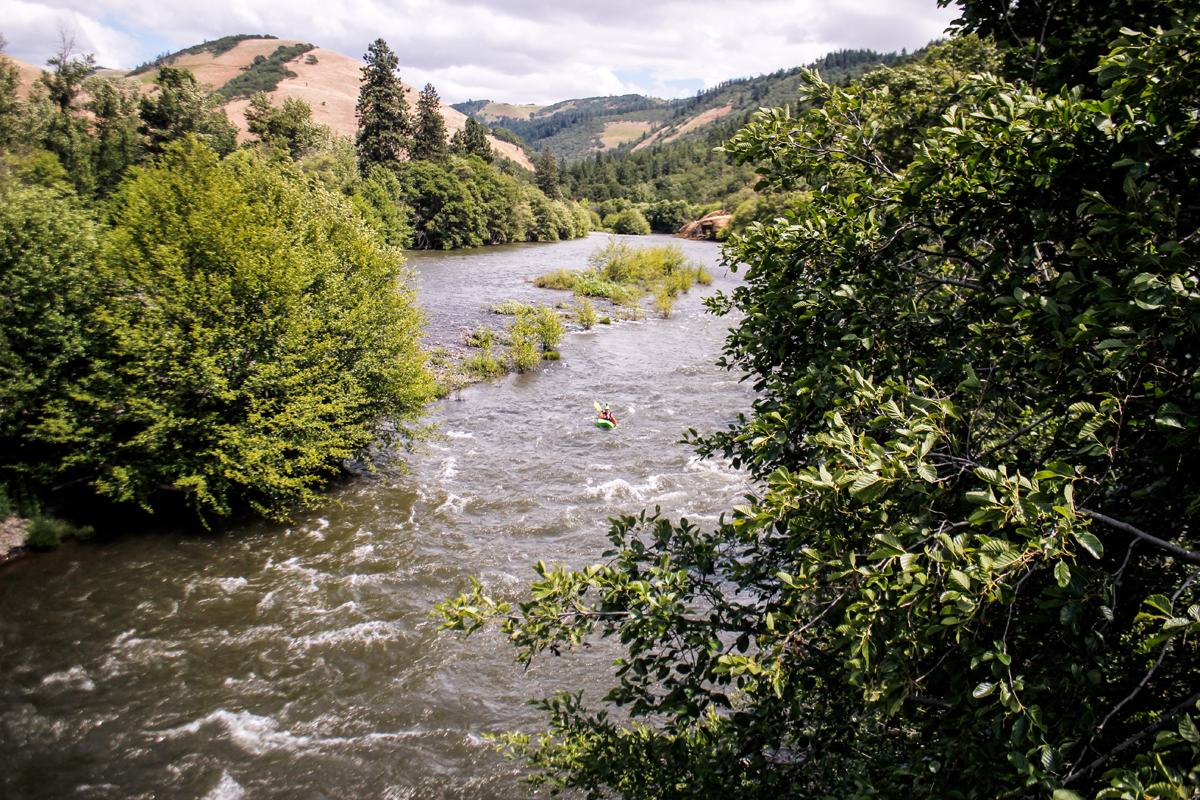 Most participants had never even set foot in a kayak. Although we mainly stuck to Class 2 and 3 stretches of rivers, the progression each camper made both mentally and physically throughout the week was incredible, especially considering many of them were still going through or recovering from chemotherapy.
The most memorable moments of the week came around the nightly campfire where everyone, including the volunteers, shared stories of how they got there, and their support systems during their cancer journey. Nightly awards, including goofy hats that had to be worn for the next 24 hours, and numerous "kudos" were granted to whomever did something notable throughout the day.
It was here that I learned about the struggles many of the campers faced in their battle with cancer. One camper who has had multiple bouts of leukemia described how his love for volunteering, sports and cooking had been lost due to two separate bone marrow transplants and the resulting depression and fatigue. Another camper shared how her daughter was having to play catch up with many of her peers because of how far she fell behind while her mother was getting chemo. Each campfire usually had an equal amount of both laughter and tears. The most powerful moment may have been when Dental Dam, a 24-year-old dental assistant with brain cancer who has to wear a set of electrodes on her head for the next 18 months, said "This week has been the first time since I was diagnosed that I haven't felt like a cancer patient".
One of the primary goals of the First Descent organization is to promote healthy eating through an organic and primarily plant-based diet. Every camp has a lead and sous chef preparing meals throughout the week. Our masters of the kitchen, Uncle Buck and Jo Bear, made believers out of many skeptics by concocting dishes such as quinoa meatballs and tofu tacos. A general conclusion to every camp is that the food is as memorable as the kayaking.
After the madness associated with my MEDEX didactic year, it was refreshing to humanize the diseases we are learning about, and I left the camp refreshed and motivated. I feel as though I will benefit both personally and professionally. I'm finding myself more and more attracted to the oncology field, where I hope to take what I have learned at First Descents and implement it to my approach as a provider.
---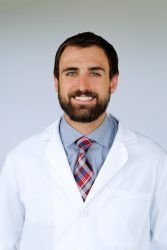 Jace Meng is about to enter his clinical year of studies at MEDEX Northwest. A Montana native, Jace first got into medicine when he worked as an EMT for Big Sky Ski Patrol and on Forest Service fire crews throughout college. After graduating from Montana State University, Jace worked as a medical assistant at a community health center in Bozeman, Montana. When he isn't studying, you will find him pursuing one of his many outdoor hobbies including kayaking, paragliding, skiing and hunting. Jace hopes to someday return to the rivers and mountains of Montana and practice in a rural area.
For more on First Descents, go to http://firstdescents.org/.