people
Román Ramos Baez
Graduate Student
rramosb at uw.edu
Román is a graduate student in the Biology program. He received his B.S. in genetics and plant biology from UC Berkeley where they worked in the PBS3 node of the salicylic acid innate immune response. His curiosity surrounding phytohormone-induced complex traits has led them to his current project, which centers on the evolution of auxin receptors. In his free time, he enjoys cooking for friends, watching gaming content on Youtube, and creating drag costumes and makeup looks.
Hardik Gala
Postdoctoral Fellow
hpgala at uw.edu
Hardik joined the lab in March 2017 and is interested in understanding signaling events that confer cellular competency during developmental processes. For his doctoral work, he studied RNApol2 pausing mechanisms that control cellular quiescent cells in mouse skeletal muscle system (with Prof. Jyotsna Dhawan at CSIR-Centre for Cellular and Molecular Biology in India). He then pursued a short poslioc with Prof. Imran Siddiqi (also at CCMB), analyzing expression and DNA binding studies of meiotic-specific genes to gain insight into meiotic transition. Other than enjoying science, he likes traveling, playing board games and leisure cooking.
Morgan Hamm
Research Scientist
morganohamm at gmail.com
Morgan received a BS in mechanical engineering from UW in 2012 and has been working in the medical device industry. He has come back to UW to explore interests in biology as well as data science, and is contributing to software tools used to analyze natural variation in the Arabidopsis genome. In his free time he enjoys reading, hiking, and a variety of hobbies from flying RC planes to making coffee tables.
Samuel Juarez-Solis
Undergraduate Intern
sjuarez5 at uw.edu
Samuel has just completed his bachelor's of science degree in Molecular, Cellular, and Developmental Biology. He strives to learn how to be an efficient and analytical researcher. He loves to run, play piano, listen to music, and watch TV.
Alex Koriath
Undergraduate Intern
koriath.alex at gmail.com
Alex is an undergraduate student pursuing a degree in Bioengineering. She joined the lab as a freshman in April 2018 and is currently working on a project to determine the effect on growth and architecture of various auxin receptors in Arabidopsis. True to her Vashon Island roots, Alex enjoys hiking and exploring nature with friends and family, but she is also content to relax at home while watching Netflix with her two black cats.
Amy Lanctot
Graduate Student
alanctot at uw.edu
Amy is a graduate student in the Molecular and Cellular Biology Program. Before coming to UW, she graduated from Stanford with a B.S. in developmental and cellular biology. As an undergraduate, Amy worked on stomatal differentiation pathways. She continues to be fascinated by mechanisms of cell fate specification, and her project centers on the influence of auxin in shaping cell fate. Originally from the Bay Area, she enjoys exploring the beautiful trails and mountains around Seattle. In her free time, she enjoys reading, traveling with friends, and marathoning TV shows on Netflix.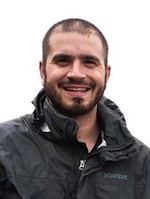 Alexander Leydon
Postdoctoral Fellow
aleydon at uw.edu
Alex joined the lab in February 2017 after finishing his Ph.D on the transcriptional network that controls pollen tube differentiation and sperm release with Mark Johnson at Brown University. Alex is interested in using synthetic biology to understand plant development, cellular differentiation and hormone signaling. In his free time, he enjoys running, hiking, and exploring the Northwest.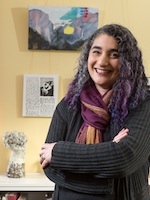 Jennifer Nemhauser
Professor
jn7 at uw.edu
Jennifer has been studying plant hormones, signaling networks and development for a long time. Before coming to Seattle in 2006, Jennifer did her doctoral work on auxin and flower development at Berkeley with Pat Zambryski, followed by Postdoctoral work on hormone interactions during seedling development at the Salk Institute with Joanne Chory. When not in the lab, Jennifer loves to see great art (music, dance, visual art), eat great food, drink lots of tea and forage in secondhand bookstores.
Mallorie Taylor-Teeples
Postdoctoral Fellow
mmtt at uw.edu
Mallorie joined the lab in June 2015 after completing a PhD on the transcriptional network surrounding Arabidopsis root xylem development in Siobhan Brady's lab at University of California, Davis. Mallorie is interested in studying how biological networks and signaling pathways can be changed or "tweaked" to lead to new developmental patterns. When not in lab, Mallorie enjoys drinking tea, meditating, playing board games, and sewing Victorian and steampunk-inspired costumes.
Meghan Wedeking
Undergraduate Intern
meghan.wed at gmail.com
Meghan has just graduated with a B.S. in Biology with a focus in Physiology. In the Nemhauser Lab, she is assisting in research on phenotypic responses to various mutations in auxin regulated transcription factors to better understand lateral root development. Outside of the lab, Meghan spends most of her time studying, exercising, hanging out with friends, and binge watching Netflix.
Eric Yang
Graduate Student
eriyang at uw.edu
Eric is a graduate student in the Molecular Engineering (MolE) program. He received his B.S. in Biochemistry and minors in Biology and Philosophy from Cal Poly, San Luis Obispo where he was part of a team that worked on E. coli contamination tracking through strain clustering. Before coming to Seattle, Eric also helped develop diagnostic test strips for a biotechnology company in Taiwan. Interested in synthetic biology, his current projects involve the engineering and rewiring of plant degradation machinery. In his free time, Eric enjoys learning to make noises on new instruments, hanging out with friends, and going to concerts.
Joey Zemke
Undergraduate Intern
jzemke at uw.edu
Joey is pursuing a B.S. in Microbiology. He is interested in phototropism in plants, as well as exploring the ideas and mechanisms behind cellular communication across biological systems. He is excited to learn more about the research process as a whole as well as learning more about Nemhauser Lab's integration of art and science. When he is not working in lab or studying, Joey is most likely spending time with family and friends, taking pictures, or exploring his new hometown of Seattle.