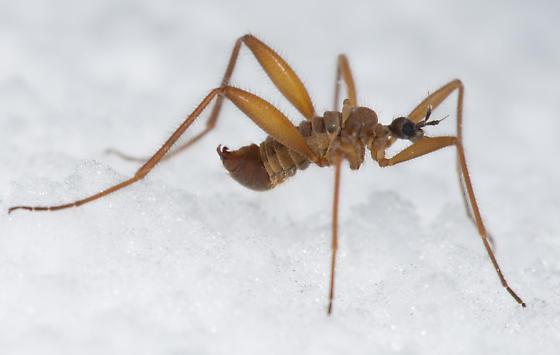 Are you a mountaineer or backcountry skier living in Washington? We are seeking volunteers to collect snow flies during their adventures in the alpine snowfields of Washington's national forests.
Chionea are flightless flies that spend their days running on the surface of the snow, hence the common name "snow fly." These flies are closely related to the crane fly, large flies that hang around porch lights on summer evenings. Chionea are extremely cold hardy– searching for mates in temperatures as low as -10°C (14°F)!
We need your help collecting snow flies so that we can study how the brains and muscles of these extraordinary creatures are adapted for life below freezing. The individuals that you collect will also help us learn more about their distribution and ecology.
After signing up, here is the general process:
Pick up a few labeled tubes from the Health Sciences Building at UW.
Download iNaturalist (for iPhone or Android) and join our project by following the 'How To' guide.
Collect some snow flies using these collection instructions.
Ship specimens and collection data to the specified address or drop them off in the designated box at the pick up/ drop off location.
Tube Pick up/ Drop off Location: University of Washington, 1705 N.E. Pacific Street, Health Sciences Building (HSB), Seattle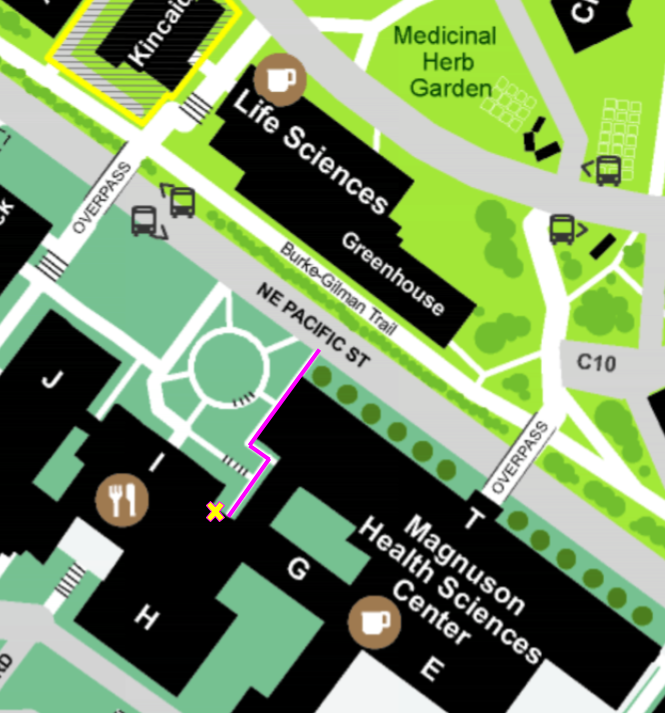 Easily accessible by car, bus, or bike, the UW pick up/ drop off location is several meters away from multiple bus stops and a 20 minute car parking zone. A tube pick up and drop off box will be located on a ledge to the right of the building's doors. See maps to the right and below for specific directions to the boxes.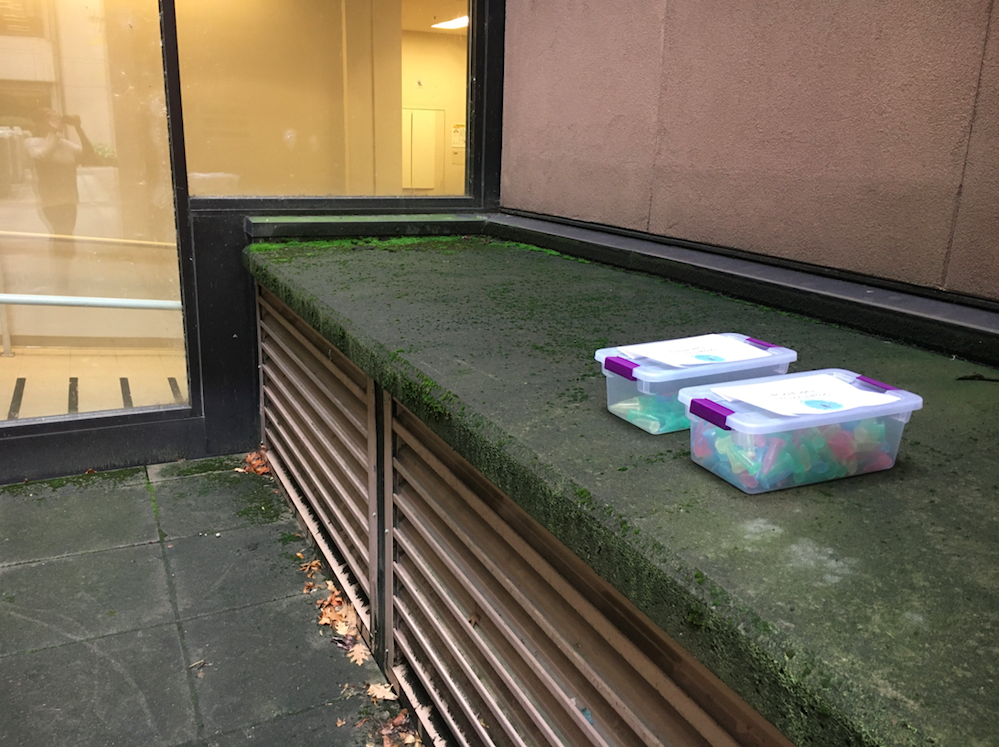 Please take a picture or video to share with us on social media (@snowflyproject)!