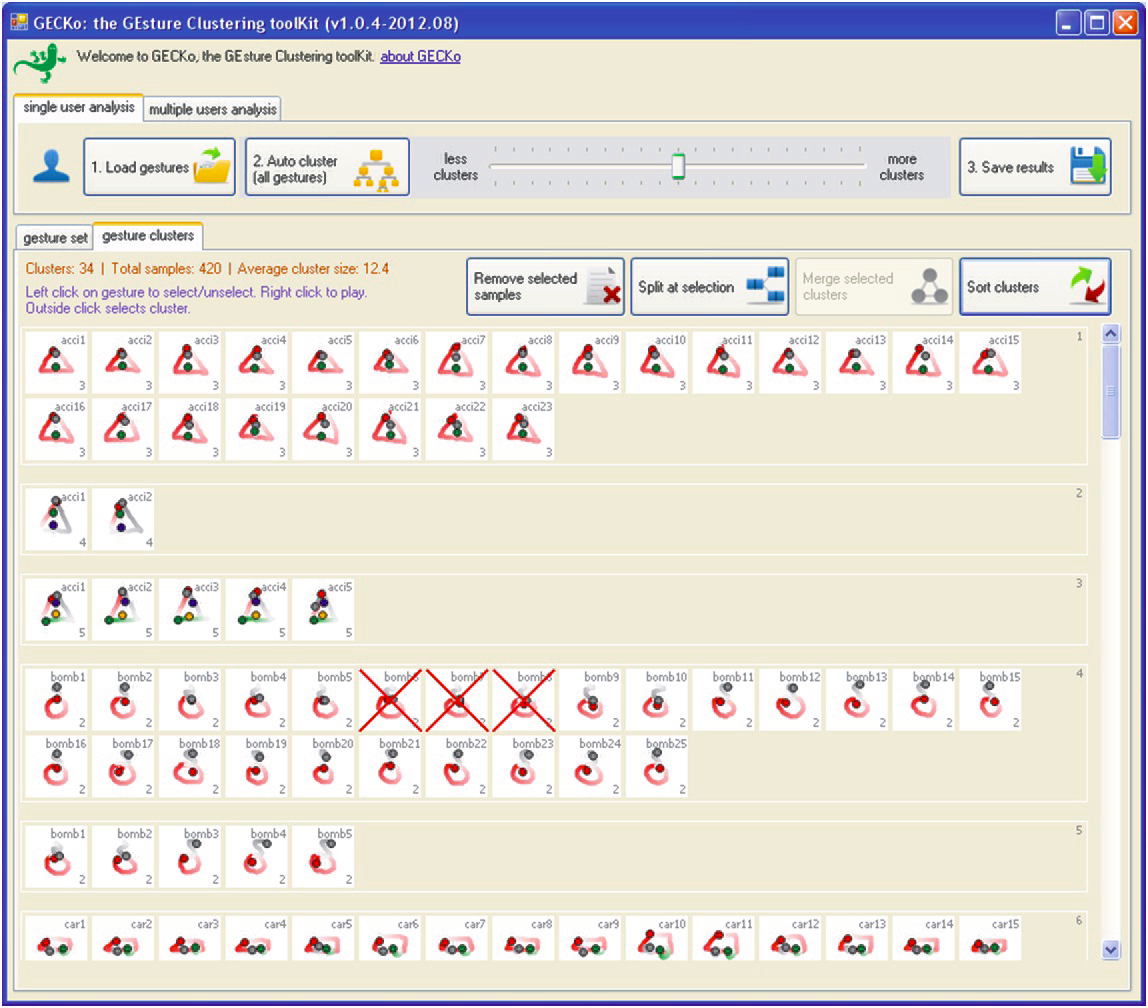 GEsture Clustering toolKit (GECKo)
Lisa Anthony, University of Maryland—Baltimore County†
Radu-Daniel Vatavu, University Stefan cel Mare of Suceava
Jacob O. Wobbrock, University of Washington [contact]
†Currently at the University of Florida
Download
Current Version: 1.0.5-2016.04
Windows executable: EXE
GECKo source code: C#
Multistroke gesture logs: XML
Paper: PDF
Microsoft .NET 4.0 Framework required. Download it here.
This software is distributed under the New BSD License agreement.
About
The GEsture Clustering toolKit (GECKo) makes it easy to study the manner in which users articulate stroke gestures. GECKo clusters and visualizes stroke gestures according to stroke number, order, and direction, enabling interactive gesture playback and auditing of the clustering results. GECKo also reports within- and between-subject agreement rates after clustering. GECKo will be useful to gesture researchers and developers who wish to better understand how users make gestures, especially when complex multistroke gestures are involved. The gestures produced as part of the research on the $N multistroke recognizer, known as the Mixed Multistroke Gesture (MMG) dataset, are offered for exploration with GECKo.
Video
Our Gesture Software Projects
Our Gesture Publications
Copyright © 2013-2022 Jacob O. Wobbrock. All rights reserved.
Last updated January 8, 2022.