---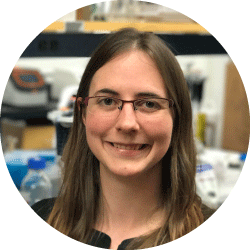 Ashleigh Theberge is an Assistant Professor of Chemistry at the University of Washington and Adjunct Assistant Professor of Urology at the University of Washington School of Medicine. She received a BA in Chemistry from Williams College and a PhD in Chemistry from the University of Cambridge, UK with Wilhelm Huck in droplet-based microfluidics. During her graduate work, she was a Visiting Scientist with Andrew Griffiths at the Université de Strasbourg, France. She completed her postdoctoral fellowship in Biomedical Engineering, Toxicology, and Urology with David Beebe, William Ricke, and Wade Bushman at the University of Wisconsin-Madison. She joined the faculty at the University of Washington in 2016. She was elected co-Vice Chair (2019) and co-Chair (2023) for the Gordon Research Conference (GRC) on the Physics and Chemistry of Microfluidics. Selected awards include an NIH K Career Development Award (2014), a Kavli Microbiome Ideas Challenge Award grant (2017), an NIH Maximizing Investigators' Research Award (MIRA) for Early Stage Investigators (2018), a Beckman Young Investigator Award (2018), a Packard Fellowship for Science and Engineering (2019), and a Sloan Research Fellowship in Chemistry (2021).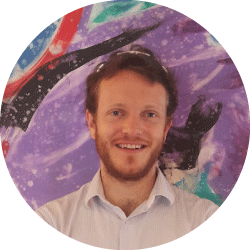 Erwin Berthier is an Affiliate Assistant Professor of Chemistry at the University of Washington and co-Founder of Tasso, Inc., a medical startup focused on facilitating access to blood-based diagnostics. He holds a Masters in Mechanical Engineering from ENSTA in Paris, France, an MS in Electrical Engineering from the University of Canterbury in Christchurch, New Zealand, and a PhD in Biomedical Engineering from the University of Wisconsin-Madison in the laboratories of Professor David Beebe (microfluidics) and Professor Anna Huttenlocher (immunology and neutrophil biology). He completed a postdoctoral fellowship at UW-Madison in the Department of Medical Microbiology under the supervision of Professor Nancy Keller. He has been a lead PI on multi-institute grants to develop patient-centric diagnostic technologies from NIAID, NIMHHD, DARPA, and DTRA. He is an author on over 70 publications in journals such as PNAS, Nature Communications, Blood, PLoS Pathogens, and Lab on a Chip, with an h-index of 28. He is an inventor on over 20 US patents (7 issued and licensed by 3 commercially active companies).
---
Current Members
---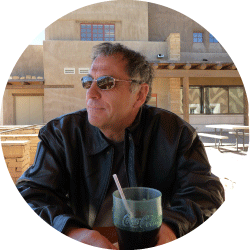 Jean Berthier
Visiting Scholar
Email
Jean Berthier is a scientist at the CEA-LETI-Minatec. He received a MS in mathematics from the University of Grenoble, an engineering diploma from the Institut National Polytechnique in Grenoble and a PhD from the University Pierre et Marie Curie in Paris. After spending four years at Sandia and Los Alamos National laboratories focused on the interaction between liquid and gases, he joined the CEA-Leti in Grenoble, France. He is presently involved in the development of microfluidic solutions for liquid–liquid extraction, bio-encapsulation of living cells, capillary solutions for portable point-of-care devices and theoretical developments of "open microfluidics" theory. He is the first author of the book "Microfluidics for Biotechnology" published by Artech House (second edition 2010), he is the author of the book "Microdrops and Digital Microfluidics" published by Elsevier (second edition 2012), and the first author of the books "The physics of micro-droplets" and "Open Microfluidics" published by Scrivener-Wiley Publishing in 2012 and 2016. He is the author of many publications in scientific journals, conferences articles and patents.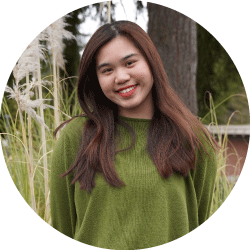 Cheryl Chan
Undergraduate
Email
Cheryl Chan (she/her) was born and raised in Hong Kong and is now majoring in biochemistry and minoring in marine biology at the University of Washington. In her free time, she enjoys dancing, scuba diving, and fishing.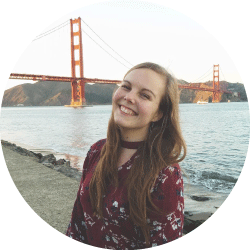 Ashley Dostie
PhD Student
Email
Ashley (she/her) grew up in Ceres, California, and received a BA in Chemistry with a minor in Biology from California State University – Stanislaus in 2015. While at CSUS, she participated in bioanalytical research with Dr. Scott Russell as well as biological fieldwork with Dr. Jennifer Cooper. She is currently working on engineering a novel microfluidic device to study vasodilation using primary human cells. Outside of lab Ashley enjoys singing in choirs, reading, and participating in organizations such as Inclusion in Chemical Sciences (InCS) and Out in STEM (oSTEM).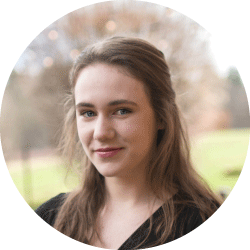 Maia is a current senior at the University of Washington studying Biochemistry. Maia enjoys learning new languages, knitting, and playing cello in her free time.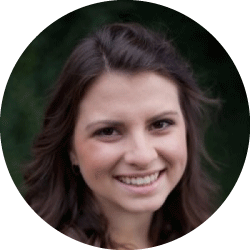 Amanda Haack
MD, PhD Student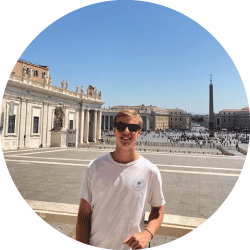 Grant Hassan
Undergraduate
Email
Grant Hassan was born and raised in the Puget Sound area and is now an undergraduate UW studying biochemistry. In his free time he enjoys going on hikes and rooting on the Huskies.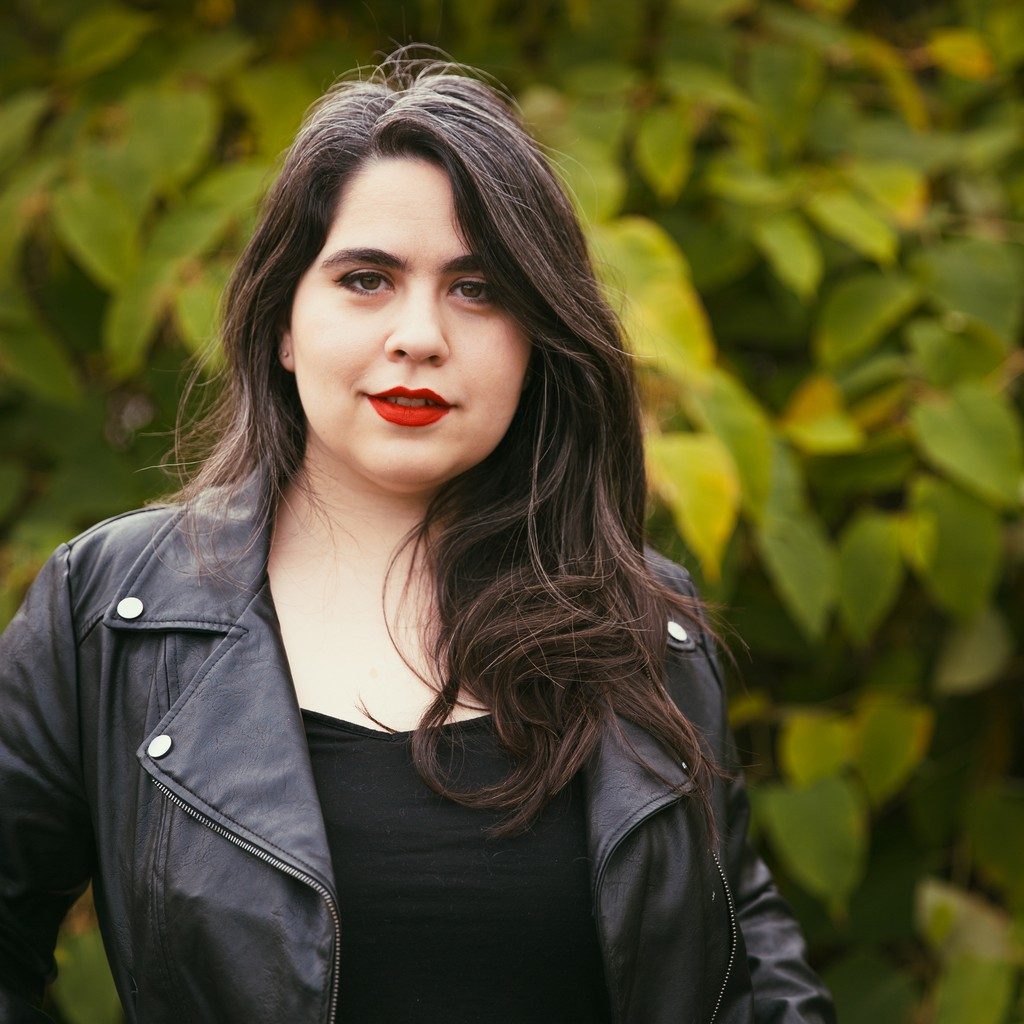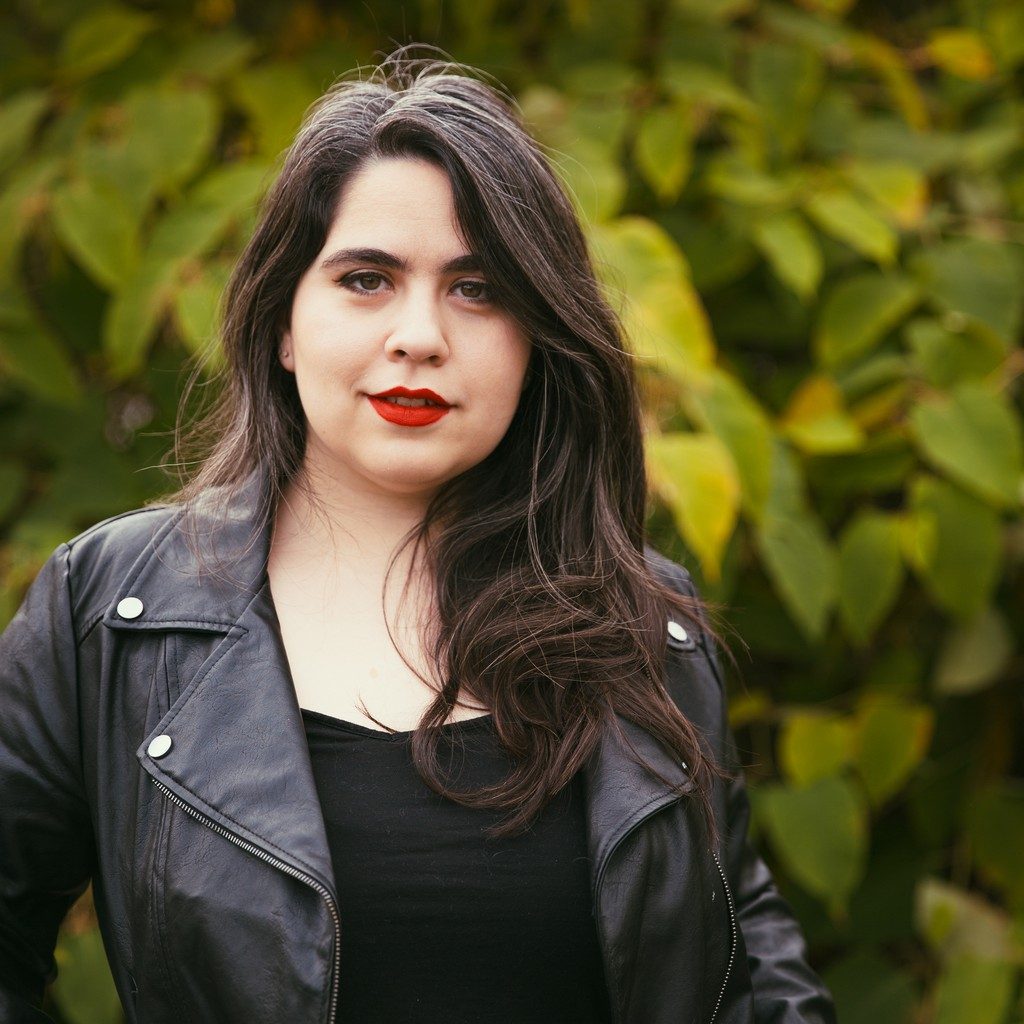 Damielle Hieber
Undergraduate
Email
Damielle grew up in Honolulu, Hawaii and has lived in California, Miami, and now Washington State. She is an Undergraduate Student majoring in Chemistry at the University of Washington. She has a Pastry Chef background and enjoys Food Science as well as Organic Chemistry. Outside of the lab, she enjoys reading, dancing, and fostering cats.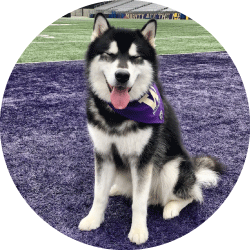 Eugene Hua
Undergraduate
Email
Eugene grew up in Taiwan and moved to Tacoma during middle school. Currently, Eugene is studying Biochemistry at UW, pursuing a profession in the healthcare system. Outside of lab, Eugene enjoy all kinds of sports, and also learning instruments.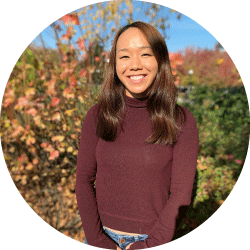 Molly Hubbard
Undergraduate
Email
Molly is a senior finishing up her undergraduate degree in biochemistry. Before pursuing biochemistry, Molly worked as a nurse aide in healthcare for over three years, mainly working with patients suffering from brain diseases. After being recognized for STEM awards in both biology and chemistry, Molly made a transition to gain experience pursuing medical research. Molly recently obtained her license to be a phlebotomist and is currently working as a lab assistant in a medical center while continuing being a research assistant on the Theberge Blood Sampling project. In her free time she enjoys climbing, hiking, reading or running.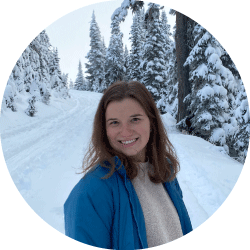 Kathleen Kearney
Undergraduate
Email
Kathleen grew up right outside the city of Houston in Cypress, Texas. She is currently getting her BS in Mechanical Engineering at the University of Washington with a concentration in biomechanics. In the lab, she's worked with capillary flow, inkjet printing, and creating new device designs to pattern hydrogel. In her free time she enjoys hiking, cycling, and exploring new recipes to cook.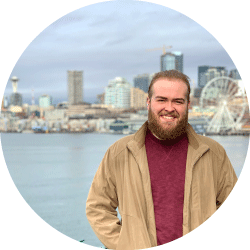 Dakota Kennedy
PhD Student
Email
Dakota grew up in the small town of Monument, Colorado and received a BA in Chemistry from Lewis & Clark College in 2019. At Lewis & Clark College he studied inorganic chemistry and conducted research on the synthesis, reactivity, and plasmonic properties of transition metal nanoparticles in the lab of Dr. Anne Bentley. His undergraduate thesis work led to the development of a synthesis for substrate-bound silver nanoparticles. He is currently working on a pilot study on male infertility and an at-home blood sampling kit. Dakota also has a degree in Musicology and likes to spend his time outside the lab learning new musical instruments.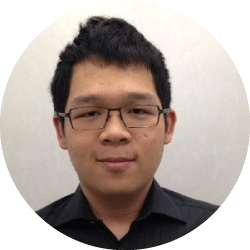 Jian Wei Khor
Postdoctoral Researcher
Email
Jian Wei received his Ph.D (2020) in Mechanical Engineering at Stanford University along with a M.S. (2015) and B.S. (2013) in Mechanical Engineering at Purdue University. His previous works consist of studying concentrated emulsions and electrokinetics. In the Theberge lab, Jian Wei is currently working on studying the physics of open microfluidic systems.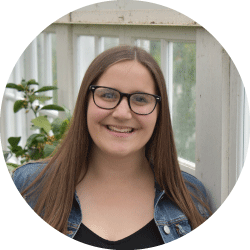 Hannah grew up in Mount Vernon, WA and is currently an undergraduate student at UW getting her BS in Biochemistry. Hannah's projects include a pilot study on male infertility and developing a new method for capturing and measuring various cytokines in blood. Outside of school and lab, Hannah enjoys nannying, riding horses, swimming, and spending time with her friends and family.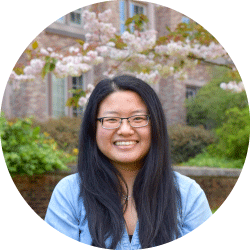 Jing grew up in Curaçao, the Dutch Caribbean island and is fluent in Dutch, Cantonese, and Mandarin. She received a BS in Chemistry from California State University – Stanislaus in 2016. After graduation, she moved to Seattle to pursue her graduate studies. She is currently studying capillary flow and droplets in open microfluidics with micromilled devices. Outside of lab, she enjoys volunteering in the community and learning foreign languages.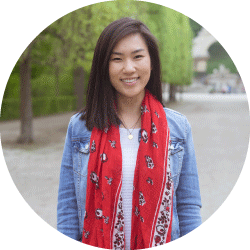 Ulri grew up in University Place, Washington and received a BS in Chemistry from the University of Washington in 2017. After graduation, she completed a research internship at the Wyss Institute for Biologically Inspired Engineering in Donald Ingber's lab. She is currently studying the effect of volatile compounds in cell communication and working on engineering a novel method to fabricate gel structures. Outside of lab she enjoys running, cooking, and traveling.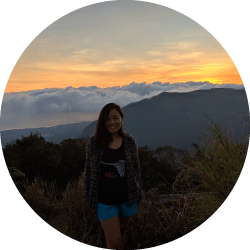 Fang Yun Lim
Postdoctoral Researcher
Yun is from a small coastal town called Chukai in Malaysia. She received her Genetics & Microbiology B.Sc. from the University of Wisconsin-Madison, where she went on to pursue a Ph.D in Microbiology with a focus on fungal secondary metabolism. Her Ph.D work focused on delineating biosynthetic pathways of fungal spore natural products from the opportunistic fungal pathogen, Aspergillus fumigatus. Her work also led to the understanding of temporal and spatial regulation of their biosynthetic machineries that allow for the timely deposition of specific natural products to the fungal spore. As A. fumigatus is notorious for causing a spectrum of disease pathology including the highly morbid invasive pulmonary aspergillosis, she had also dedicated parts of her graduate work towards understanding how natural products found in these infectious particles (spores) influence the innate immune response. Her work on regulation of spore natural products led to the discovery of the first-described biosynthetic pathway dedicated to production of isocyanides in fungi. Outside of work, Yun enjoys traveling, hiking, music and art, good beer, and competitive sailing.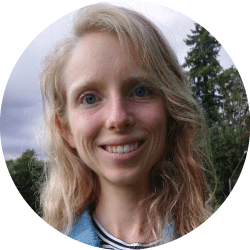 Shayla Payne
Undergraduate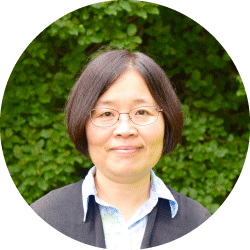 Xiaojing Su
Research Scientist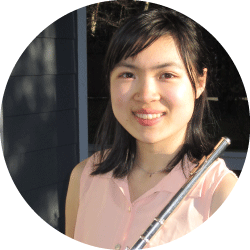 Meg Takezawa
Undergraduate
Email
Meg grew up in Duvall, Washington and is currently an undergraduate at the University of Washington, studying Biochemistry. Besides academics, she enjoys playing flute, volunteering, cooking, and reading novels.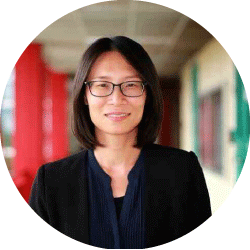 Sanitta Thongpang
Acting Instructor
Email
Sanitta Thongpang is a faculty member at Mahidol University in Thailand. She received BE and ME in Electrical and Computer Engineering from the University of Canterbury, New Zealand and a PhD in Biomedical Engineering from the University of Wisconsin-Madison. She joined the department of Biomedical Engineering at Mahidol University in 2012 specialized in neuroengineering and microfluidic areas. In 2017, she joined Moritz LAB, Rehabilitation Medicine and Electrical and Computer Engineering, UW as a visiting scientist and then joined Theberge group as an acting instructor in 2020 to work on open microfluidics for novel at-home diagnostics.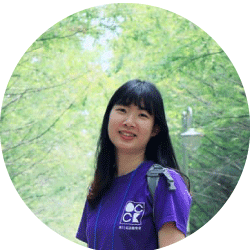 Wan-Chen Tu
MS Student
Email
Wan-chen grew up in Taiwan. She received BS and MS in Marine Biotechnology and Resource from National Sun Yat-sen University in 2010 and 2012, respectively. After graduation, she worked as a research assistant at Academia Sinica. While working there, she learned how to sample and analyze major nutrients, pigments, and salinity in seawater, as well as working in clean room and operating HR-ICP/MS. Outside of lab, Wan-chen enjoys traveling, baking, and corgi.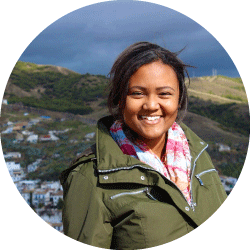 Tammi van Neel
PhD Student
Email
Tammi grew up in Aliso Viejo, California and received a B.S. in Chemistry from Florida State University in 2017. While at FSU she participated in research focused on glucagon immunoassays using capillary electrophoresis with Dr. Michael Roper. Here at UW, she focuses on developing technologies capable of sequestering small molecule signals in complex microenvironments. Outside of lab, Tammi enjoys reading, traveling, and crafting.
Yuting Zeng
PhD Student
Email
Yuting grew up in Xiaogan, China, and received a B.S. in Chemistry from Renmin University of China, Beijing in 2019. While at RUC, she researched microelectrode coating materials that resist protein adsorption, and water-sensitive nanoparticles for chemo-thermal therapy. She also studied abroad at UC San Diego for a year in 2017, where she participated a neuroscience project on Suprachiasmatic Nucleus (the master circadian pacemaker in mammals) at Salk Institute. Currently she is working the kidney project with a coculture device. Outside of lab, Yuting enjoys cooking and eating, milk tea, traveling and taking pictures.
---
Past Members
Members are listed alphabetically by last name.
The role listed is the role they had while a member of our lab.

(If you are an alum, we would love to hear from you! Please email Ashleigh with any updates on positions, awards, etc.)
---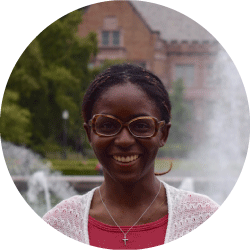 Stephanie Baghoumina
Undergraduate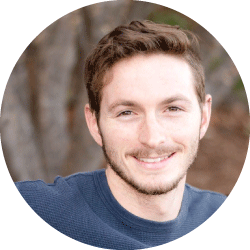 Sam is from New York and attended Tufts University in Boston where he obtained an ACS-Certified Chemistry B.S. working in the lab of Dr. Charlie Mace on paper diagnostics. At the University of Washington, Sam is focusing his research on studying cell signaling mechanisms relating to lung infections and developing platforms to better enable researchers to pursue their own research questions. Outside of lab, Sam enjoys running, climbing, cooking, and wine, as well as traveling.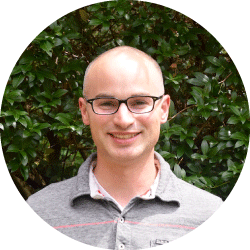 Nicholas Buker
Visiting Scientist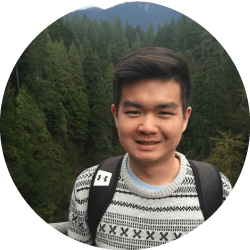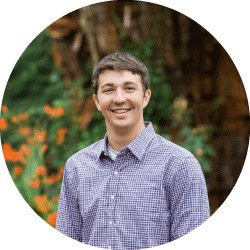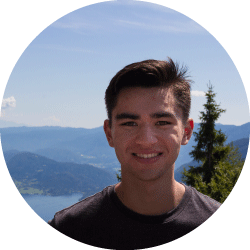 Ivor Clinton
Undergraduate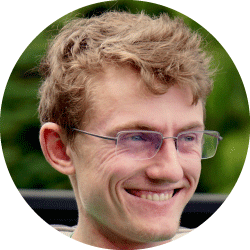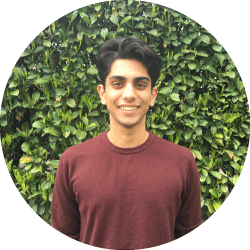 Tarun Gandhi
Undergraduate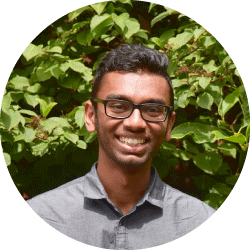 Sriram Katipamula
Undergraduate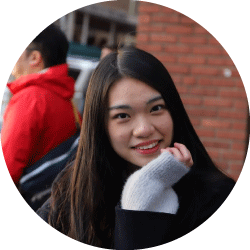 Kristin (Chenxing) Li
Undergraduate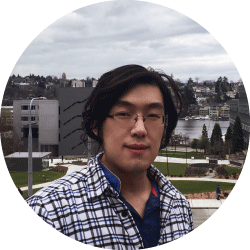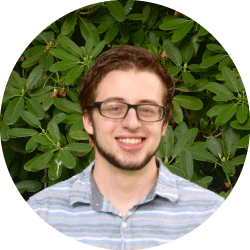 Bryan Magnuson
Undergraduate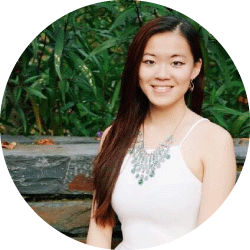 Grace Wang
Visiting Student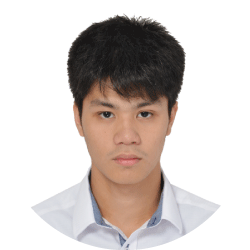 Ilham Wilson
Undergraduate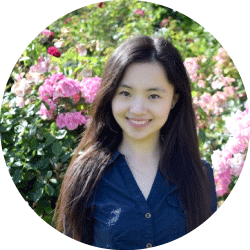 Tianzi Zhang
Graduate Student
Tianzi grew up in Xi'an, China, and received a BA in Chemistry from Cornell College in 2015. While at Cornell College, she did research in studying organic synthesis for solvatochromic dyes (solutes that change colors when dissolved in solvents with different polarities). She also interned in the Quality Control Lab at Integrated DNA Technologies. She is currently working on developing microfluidic devices to understand cell signaling mechanisms in human kidney pathology and pulmonary fibrosis. Outside of lab, Tianzi has been learning French and wishing to go to Paris someday to learn everything about La Dégustation de Vin and La Pâtisserie.