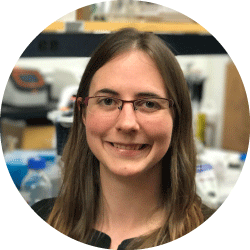 Ashleigh Theberge
Associate Professor
---
Ashleigh Theberge is an Associate Professor of Chemistry at the University of Washington and Adjunct Assistant Professor of Urology at the University of Washington School of Medicine. She received a BA in Chemistry from Williams College and a PhD in Chemistry from the University of Cambridge, UK with Wilhelm Huck in droplet-based microfluidics. During her graduate work, she was a Visiting Scientist with Andrew Griffiths at the Université de Strasbourg, France. She completed her postdoctoral fellowship in Biomedical Engineering, Toxicology, and Urology with David Beebe, William Ricke, and Wade Bushman at the University of Wisconsin-Madison. She joined the faculty at the University of Washington in 2016. She was elected co-Vice Chair (2019) and co-Chair (2023) for the Gordon Research Conference (GRC) on the Physics and Chemistry of Microfluidics. Selected awards include an NIH K Career Development Award (2014), a Kavli Microbiome Ideas Challenge Award grant (2017), an NIH Maximizing Investigators' Research Award (MIRA) for Early Stage Investigators (2018), a Beckman Young Investigator Award (2018), a Packard Fellowship for Science and Engineering (2019), a Sloan Research Fellowship in Chemistry (2021), and a Camille Dreyfus Teacher-Scholar Award (2022). She has also been recognized for her efforts in mentoring and diversity, equity, and inclusion (DEI) with a University of Washington Undergraduate Research Mentor Award (2021), and she was named a Howard Hughes Medical Institute (HHMI) Gilliam Mentor (2021).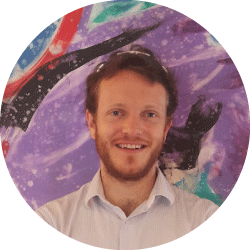 Erwin Berthier
Affiliate Associate Professor
---
Erwin Berthier is an Affiliate Associate Professor of Chemistry at the University of Washington and co-Founder of Tasso, Inc., a medical startup focused on facilitating access to blood-based diagnostics. He holds a Masters in Mechanical Engineering from ENSTA in Paris, France, an MS in Electrical Engineering from the University of Canterbury in Christchurch, New Zealand, and a PhD in Biomedical Engineering from the University of Wisconsin-Madison in the laboratories of Professor David Beebe (microfluidics) and Professor Anna Huttenlocher (immunology and neutrophil biology). He completed a postdoctoral fellowship at UW-Madison in the Department of Medical Microbiology under the supervision of Professor Nancy Keller. He has been a lead PI on multi-institute grants to develop patient-centric diagnostic technologies from NIAID, NIMHHD, DARPA, and DTRA. He is an author on over 70 publications in journals such as PNAS, Nature Communications, Blood, PLoS Pathogens, and Lab on a Chip, with an h-index of 28. He is an inventor on over 20 US patents (7 issued and licensed by 3 commercially active companies).
Current Members
Members are listed alphabetically by last name
---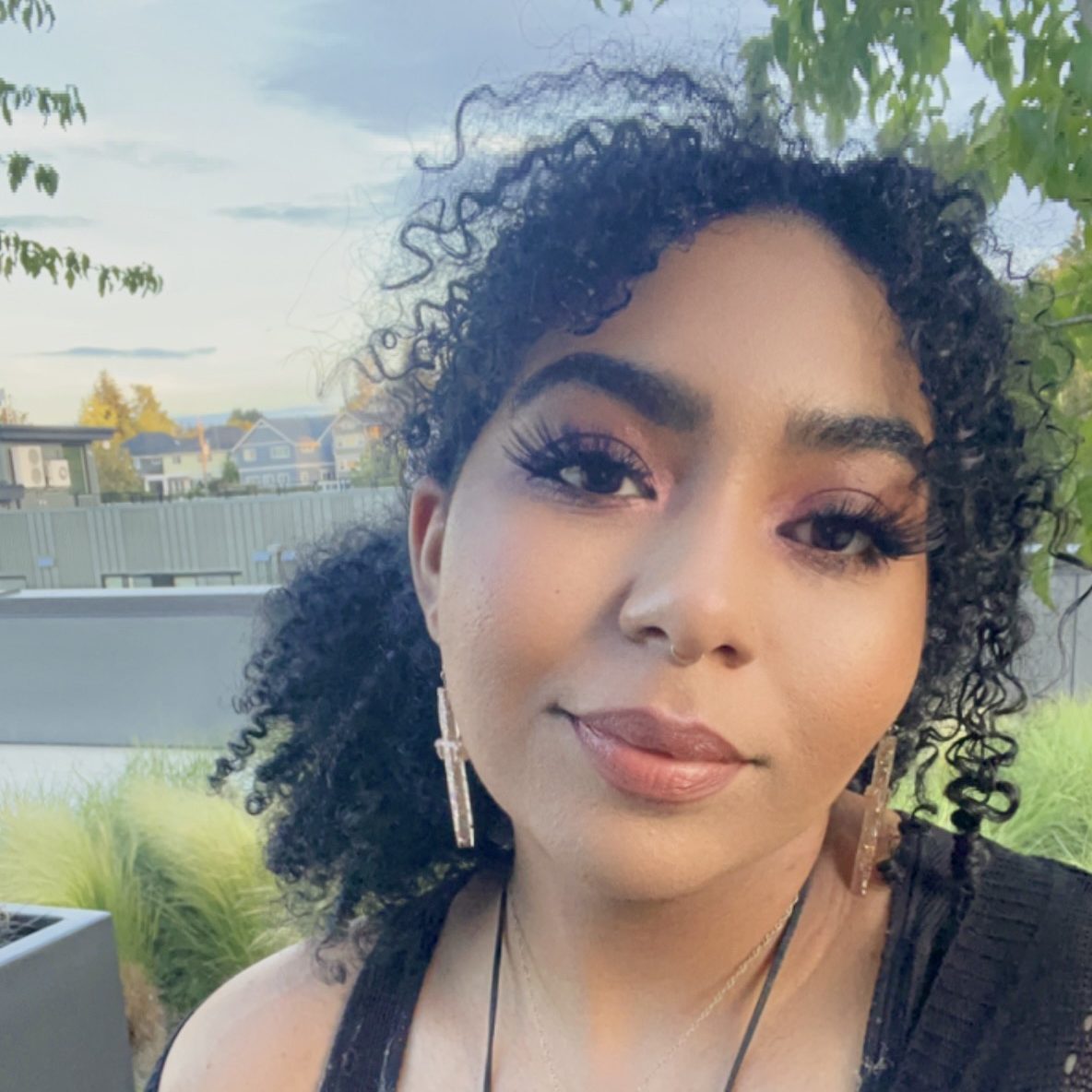 Morgan Anderson
Master's Student
---
Morgan grew up on Long Island, NY but is most recently from Rio Rancho, NM. Morgan received her B.S in Chemistry from Penn State and is currently in the MSACST program at UW. In her free time, she enjoys reading, baking, and watching scary movies.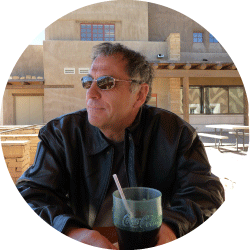 Jean Berthier
Affiliate Professor
---
Jean Berthier is a scientist at the CEA-LETI-Minatec. He received a MS in mathematics from the University of Grenoble, an engineering diploma from the Institut National Polytechnique in Grenoble and a PhD from the University Pierre et Marie Curie in Paris. After spending four years at Sandia and Los Alamos National laboratories focused on the interaction between liquid and gases, he joined the CEA-Leti in Grenoble, France. He is presently involved in the development of microfluidic solutions for liquid–liquid extraction, bio-encapsulation of living cells, capillary solutions for portable point-of-care devices and theoretical developments of "open microfluidics" theory. He is the first author of the book "Microfluidics for Biotechnology" published by Artech House (second edition 2010), he is the author of the book "Microdrops and Digital Microfluidics" published by Elsevier (second edition 2012), and the first author of the books "The physics of micro-droplets" and "Open Microfluidics" published by Scrivener-Wiley Publishing in 2012 and 2016. He is the author of many publications in scientific journals, conferences articles and patents.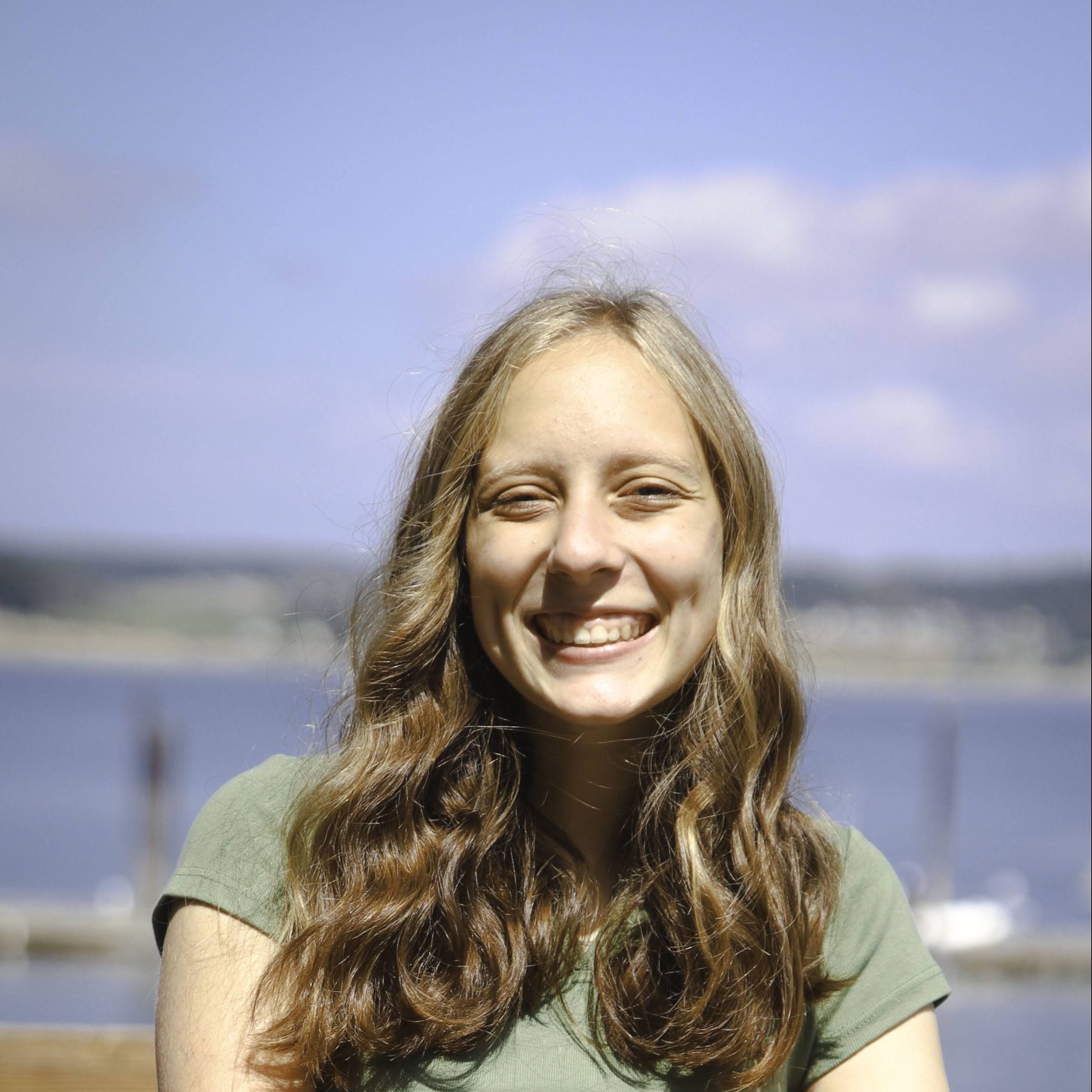 Ella Bouker
Undergraduate
---
Ella grew up in Maple Valley, WA. She is currently working on her BS in Chemistry and interested in researching chemical connections between autoimmune diseases. In her free time she enjoys reading, rock climbing, skiing, and hanging out with her dogs.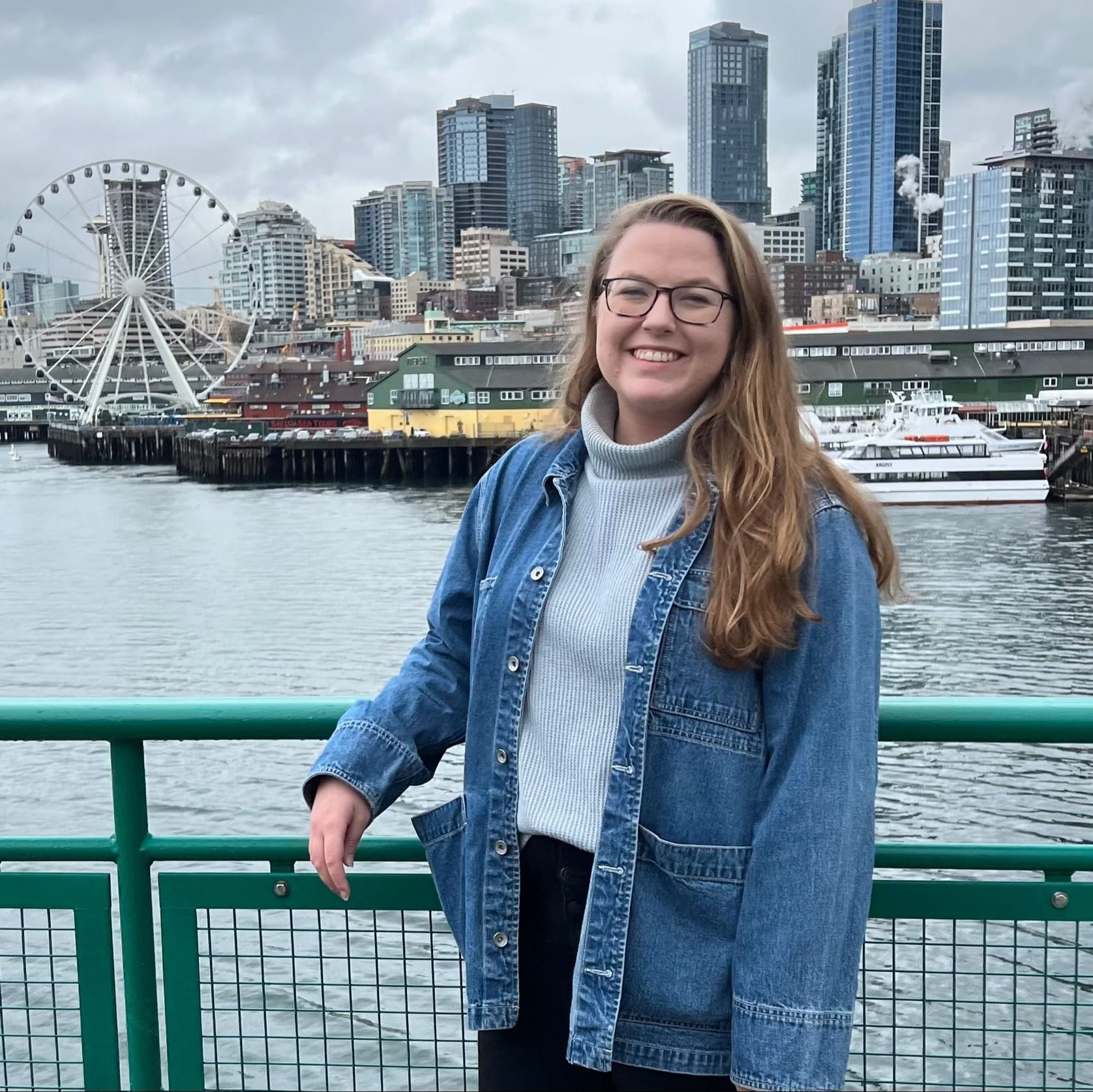 ---
Lauren grew up in the small town of Rutherfordton, North Carolina and received a BS in chemistry and a minor in German from the University of North Carolina at Chapel Hill in 2021. While at UNC Chapel Hill, she worked with both Dr. Nancy Allbritton to develop an in vitro organ-on-a-chip model of colonic crypts using primary human colonic epithelial stem cells and Dr. Matthew Lockett to develop a physiologically relevant liver stiffness model that could be used for drug screening and discovery. She is currently working on a developing a platform for modeling cell contractility with hydrogel patterning techniques and also is a part of the at-home blood sampling project. In her free time, Lauren enjoys reading, drinking wine, petting cats, photography, Carolina basketball, and hanging out with friends.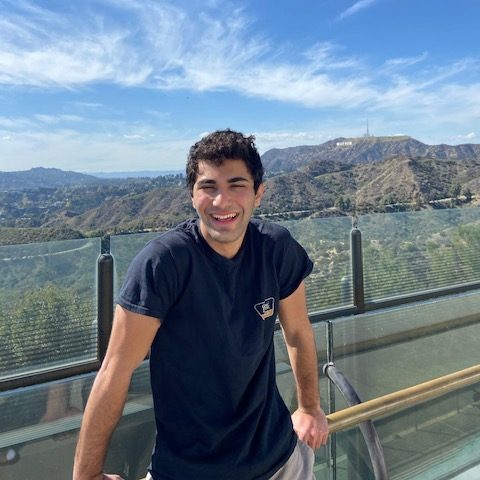 Alex Georgiou
Undergraduate
---
Alex is majoring in mechanical engineering and has an interest in medical devices and manufacturing. He is a member of Husky Robotics and loves to design drivetrain systems. He trains in Jiu Jitsu, boxing, and wrestling in his free time, and loves camping and backpacking.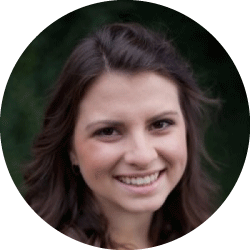 Amanda Haack
MD, PhD Student
---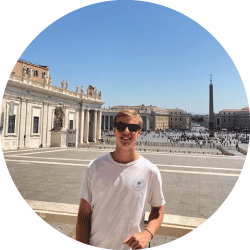 Grant Hassan
Undergraduate
---
Grant Hassan was born and raised in the Puget Sound area and is now an undergraduate UW studying biochemistry. In his free time he enjoys going on hikes and rooting on the Huskies.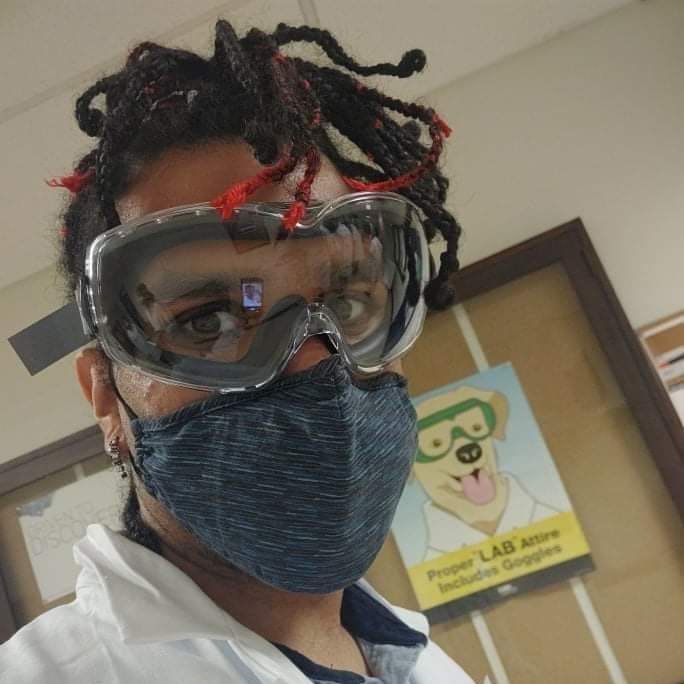 DB Hatchett
Undergraduate
---
DB Hatchett is a senior in the Chemistry program. He came to UW to study chemistry on an impulse and has since decided it was a good decision. He is driven by nothing but curiosity and a love of learning, and the occasional hunger pang, which is why he will probably have to get a job eventually.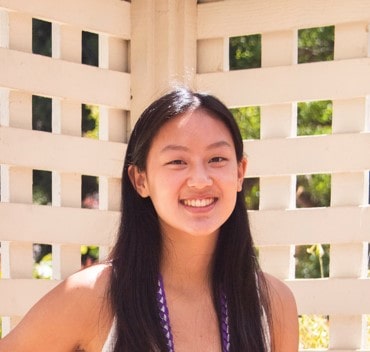 ---
Sara grew up in San Jose, California and intends on majoring in biology with a concentration in physiology here at the University of Washington. In her free time Sara enjoys reading, exploring the city, hanging out with family and friends, spending time with her dogs, and playing basketball.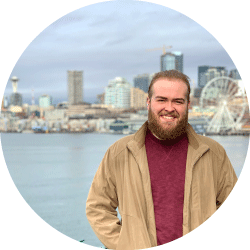 Dakota Kennedy
PhD Student
---
Dakota grew up in the small town of Monument, Colorado and received a BA in chemistry from Lewis & Clark College in 2019. At Lewis & Clark College he studied inorganic chemistry and conducted research on the synthesis, reactivity, and plasmonic properties of transition metal nanoparticles in the lab of Dr. Anne Bentley. His undergraduate thesis work led to the development of a synthesis for substrate-bound silver nanoparticles. He is currently working on a pilot study on male infertility and an at-home blood sampling kit. Dakota also has a degree in Musicology and likes to spend his time outside the lab learning new musical instruments.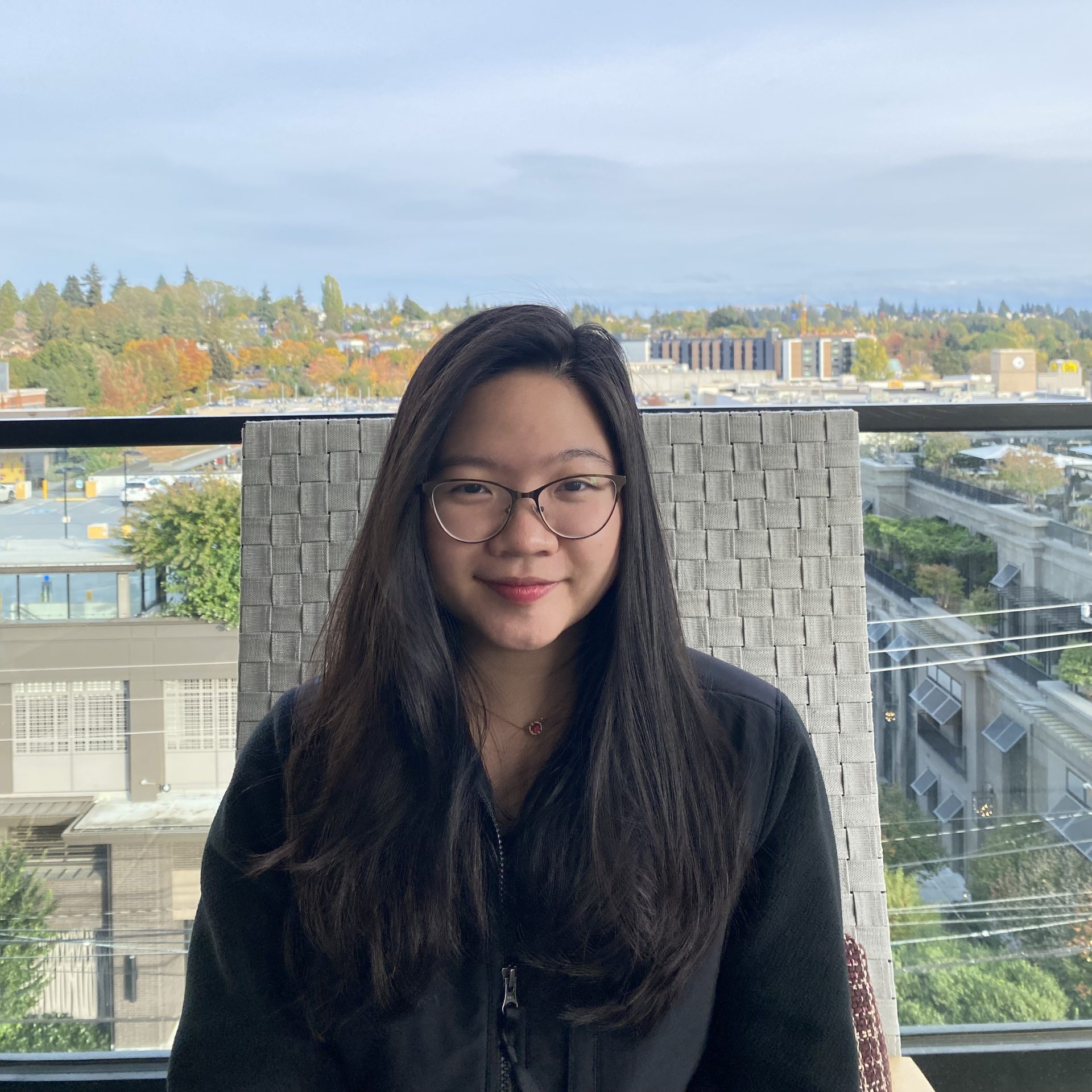 ---
Lan Le grew up in Ho Chi Minh City, Vietnam. She received her B.S. in Chemistry from the University of Washington - Seattle in 2021. After graduation, she worked in a biotechnology company in Pennsylvania that specializes in Aptamer development for target recognition within diagnostics, electrochemical sensors, and bio-industrial applications. Her role primarily involves oligonucleotide synthesis, DNA conjugations with small molecular tags such as amino-, thiol-, and biotin-modified linkers for coupling to surfaces, and analytical post-synthesis reaction through the electrophoretic gel for quality control purposes. She is now working towards her Master's degree in the MSACST program. Outside of the lab, Lan enjoys hiking, swimming, cooking, reading, and traveling.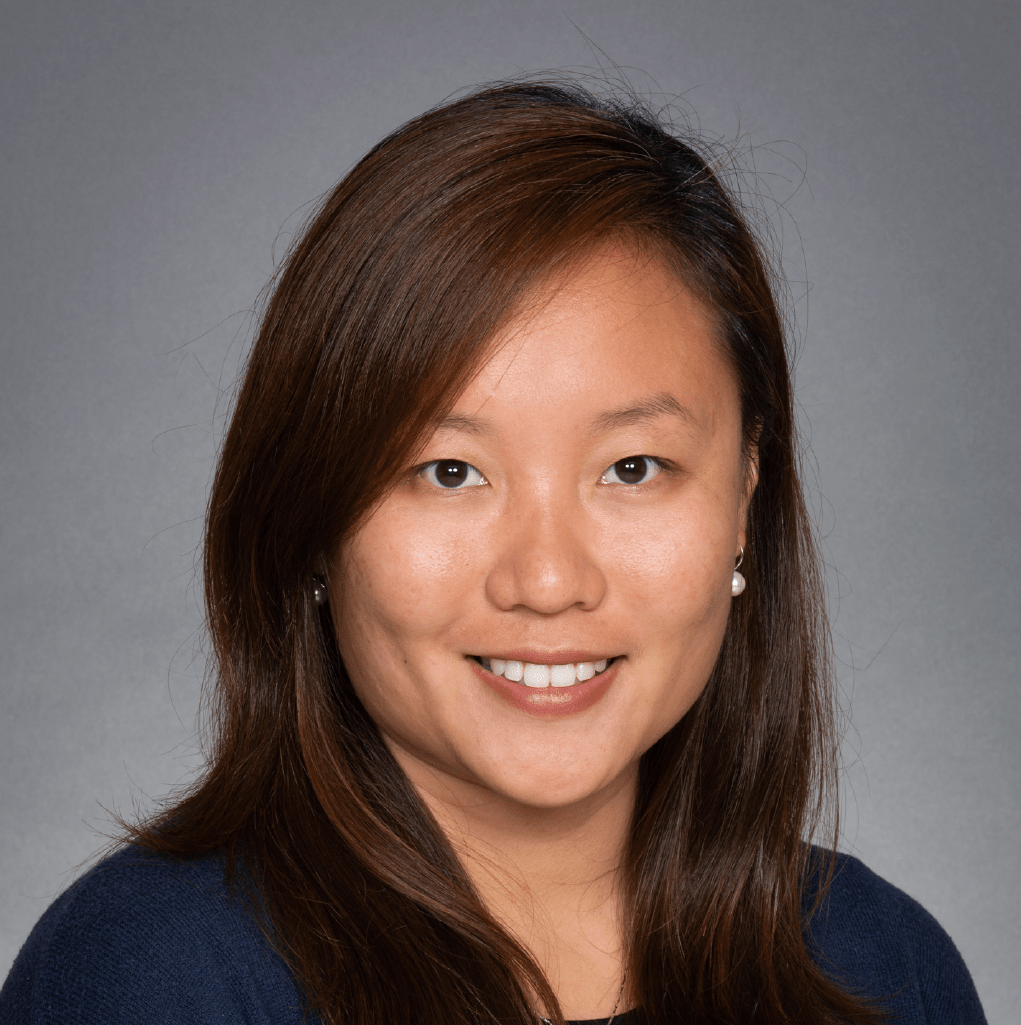 Fang Yun Lim
VIDD Associate, Fred Hutch & Visiting Scientist, UW
---
Yun is from a small coastal town called Chukai in Malaysia. She received her Genetics & Microbiology B.Sc. from the University of Wisconsin-Madison, where she went on to pursue a Ph.D in Microbiology with a focus on fungal secondary metabolism. Her Ph.D work focused on delineating biosynthetic pathways of fungal spore natural products from the opportunistic fungal pathogen, Aspergillus fumigatus. Her work also led to the understanding of temporal and spatial regulation of their biosynthetic machineries that allow for the timely deposition of specific natural products to the fungal spore. As A. fumigatus is notorious for causing a spectrum of disease pathology including the highly morbid invasive pulmonary aspergillosis, she had also dedicated parts of her graduate work towards understanding how natural products found in these infectious particles (spores) influence the innate immune response. Her work on regulation of spore natural products led to the discovery of the first-described biosynthetic pathway dedicated to production of isocyanides in fungi. Outside of work, Yun enjoys traveling, hiking, music and art, good beer, and competitive sailing.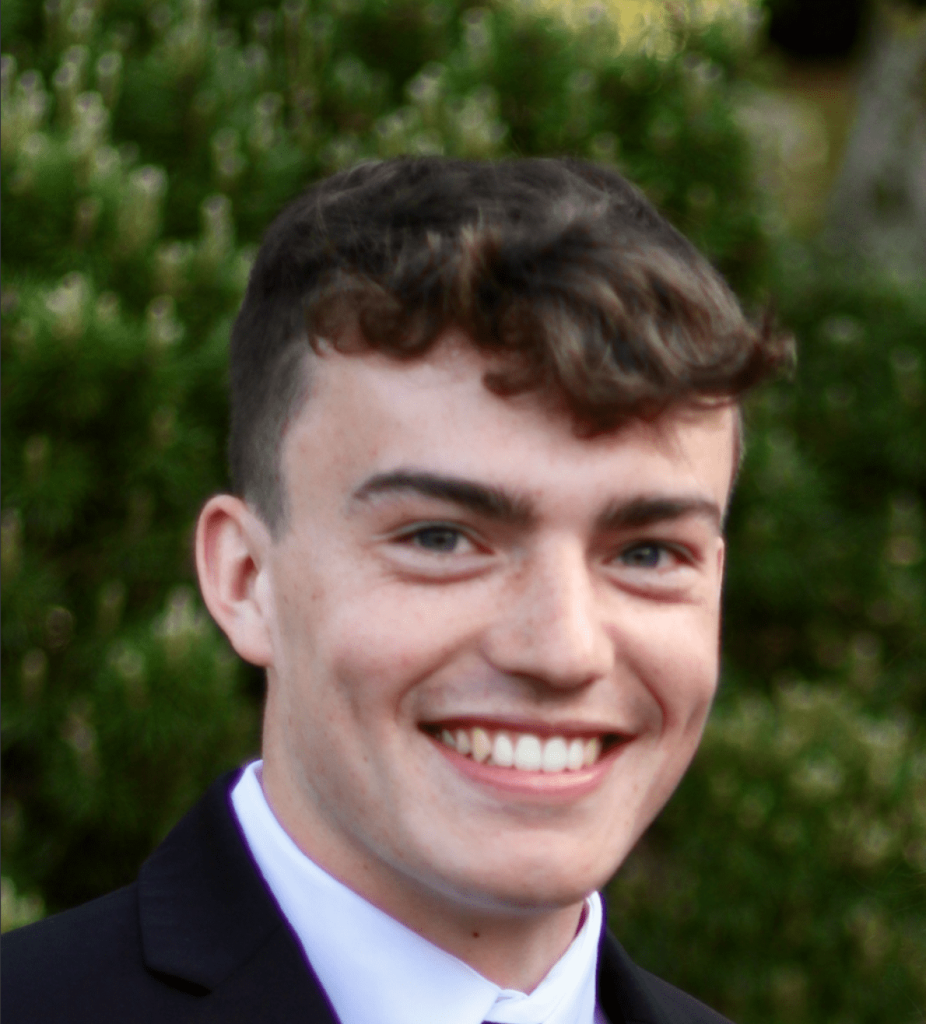 Mason Locknane
Undergraduate
---
Mason Locknane grew up in Bothell, Washington and is studying biology here at the University of Washington. He enjoys getting outdoors, playing sports, and spending time with friends and family.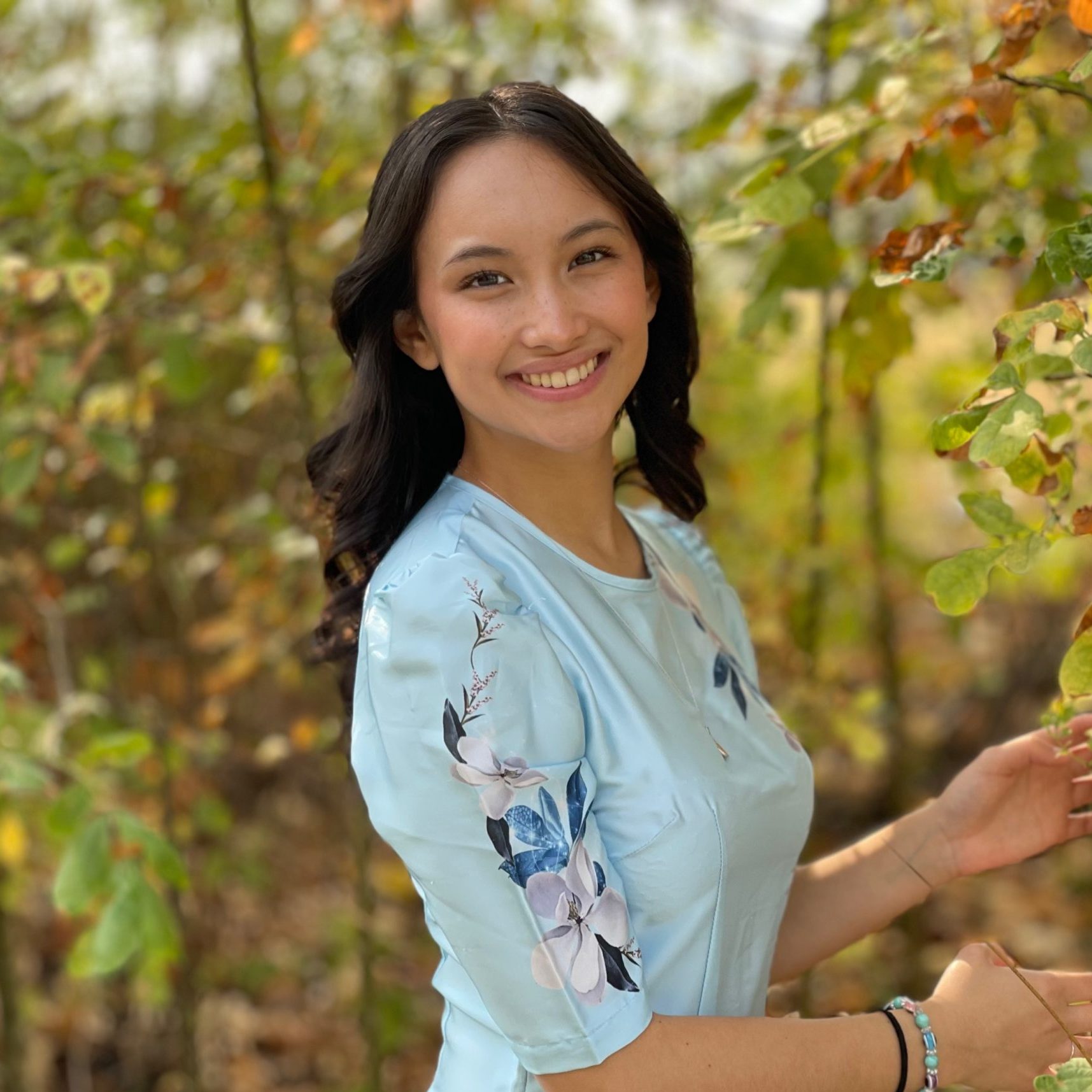 Serena Nguyen
Undergraduate
---
Serena is an undergraduate Biochemistry and Bio-physiology double major at the University of Washington. Within the BCME lab, she actively works on the Heart Strings Project, Vascularization Project, and HomeRNA Project, where she employs her enthusiasm and passion for biological processes and their effects on the human body to investigate current issues like genetic heart diseases. Outside of lab, Serena enjoys playing tennis, watching Marvel movies, and going out for boba and snacks!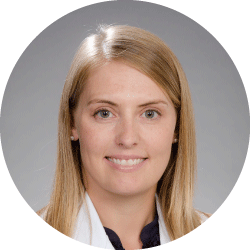 Tristan Nicholson
Urology Resident
---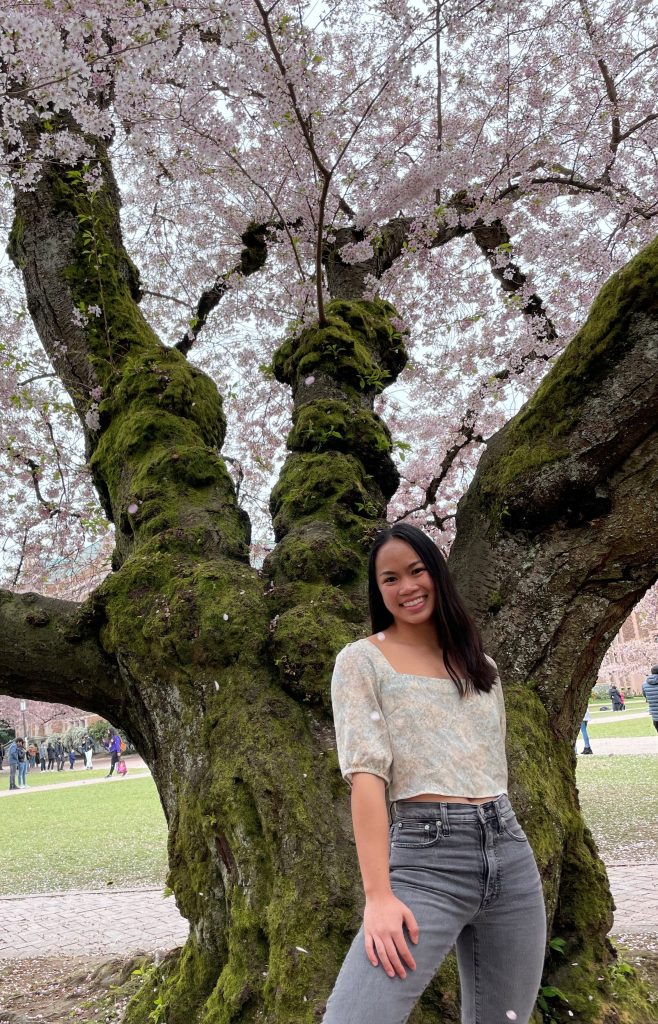 Lauren Pham
Undergraduate
---
Lauren grew up in San Diego, California and is an undergraduate majoring in mechanical engineering with an intended concentration in biomechanics. She is currently working on improving and testing different designs for the vascularization project. In her free time, Lauren enjoys lifting, swimming, and baking.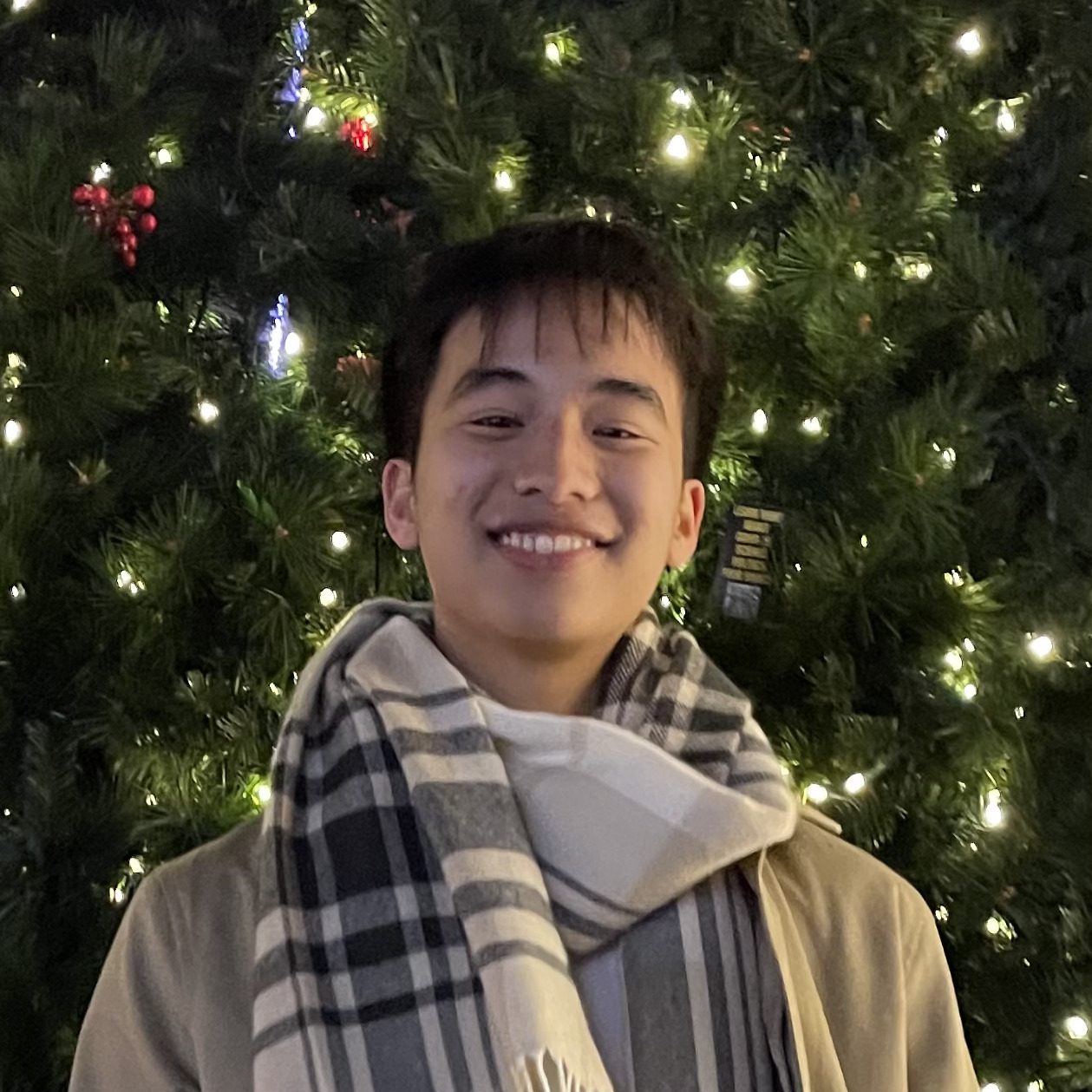 ---
David grew up in Renton, Washington, and is an undergraduate in the Electrical and Computer Engineering department. Within the lab, David works to design automation software and electronics for open-microfluidic devices to help establish fundamental understandings of microfluidic physical chemistry. In his free time, David enjoys playing video games, watching movies with his loved ones, cooking, trying new foods, and exploring the outdoors!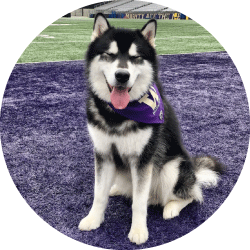 Carlos Sanchez
Master's Student
---
Carlos grew up in Seattle, Washington, but was born in Los Angeles, California. He is a senior majoring in Biochemistry with a minor in Chemistry. Some hobbies he has are boxing, working on his car, reading, gaming, and sleeping. He can speak English and Spanish. Right now, he's learning Japanese and wants to travel to Japan one day.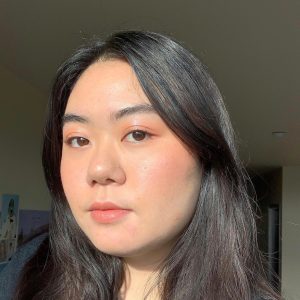 Victoria Shinkawa
Undergraduate
---
Vicky grew up in Sunnyvale, California and is currently majoring in Chemistry. She is interested in studying bioanalytical chemistry with the hopes of working in the cosmetic sciences. Vicky also works in the Chemistry Undergraduate Stockroom. In her free time, she enjoys cooking, cosmetics and sleeping.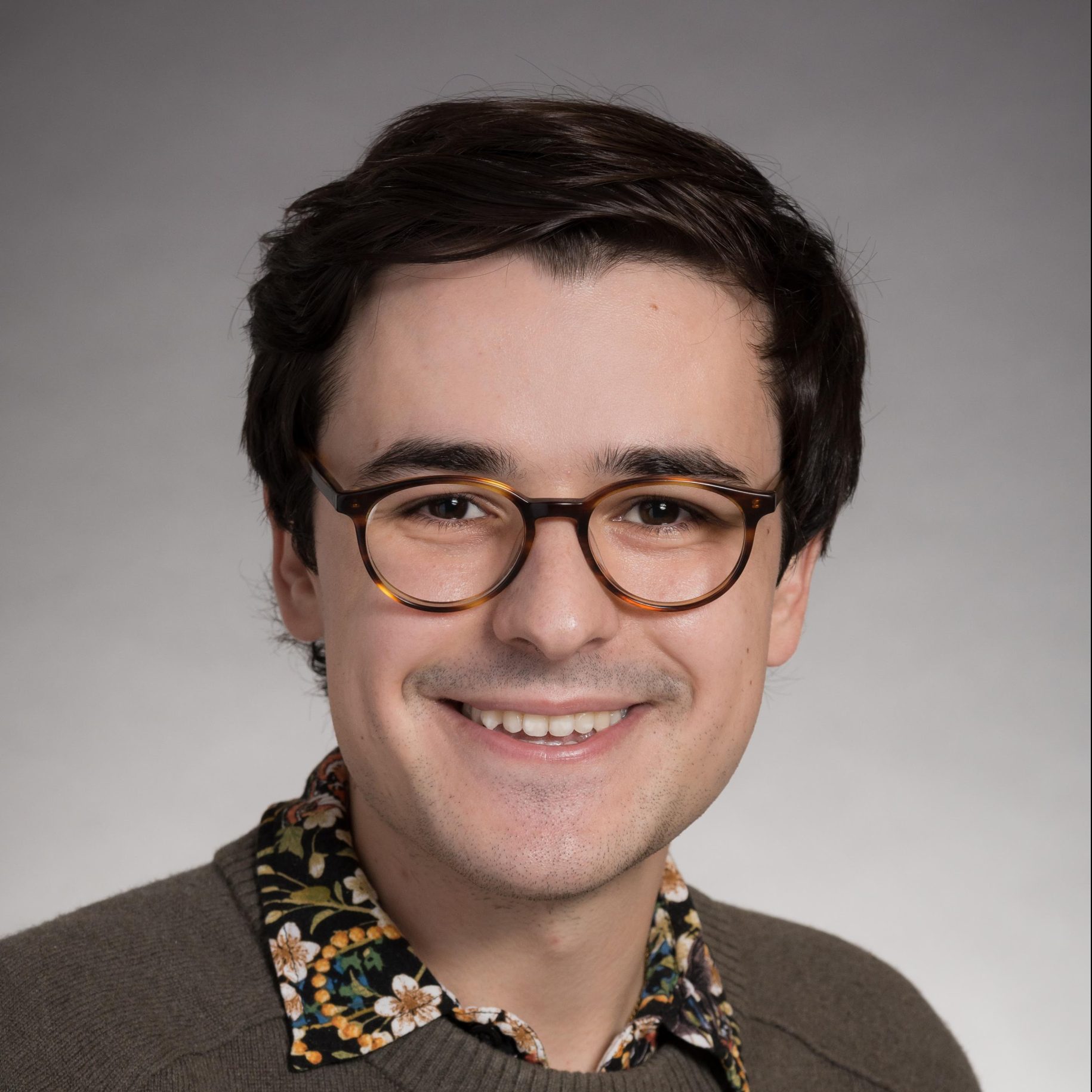 Filip Stefanovic
PhD Student
---
Filip has always been fascinated by how different organisms communicate. They are excited to explore how chemical signals reveal signs of disease, distress, and—most importantly—how they contribute to invisible forms of interaction within and between different species. Filip is most interested to learn more about the chemistry of plants, fungi, and human skin. Now a second year, they are still excited by research and teaching. Outside of their academic interests, Filip loves spending time in nature, reading, baking, and climbing.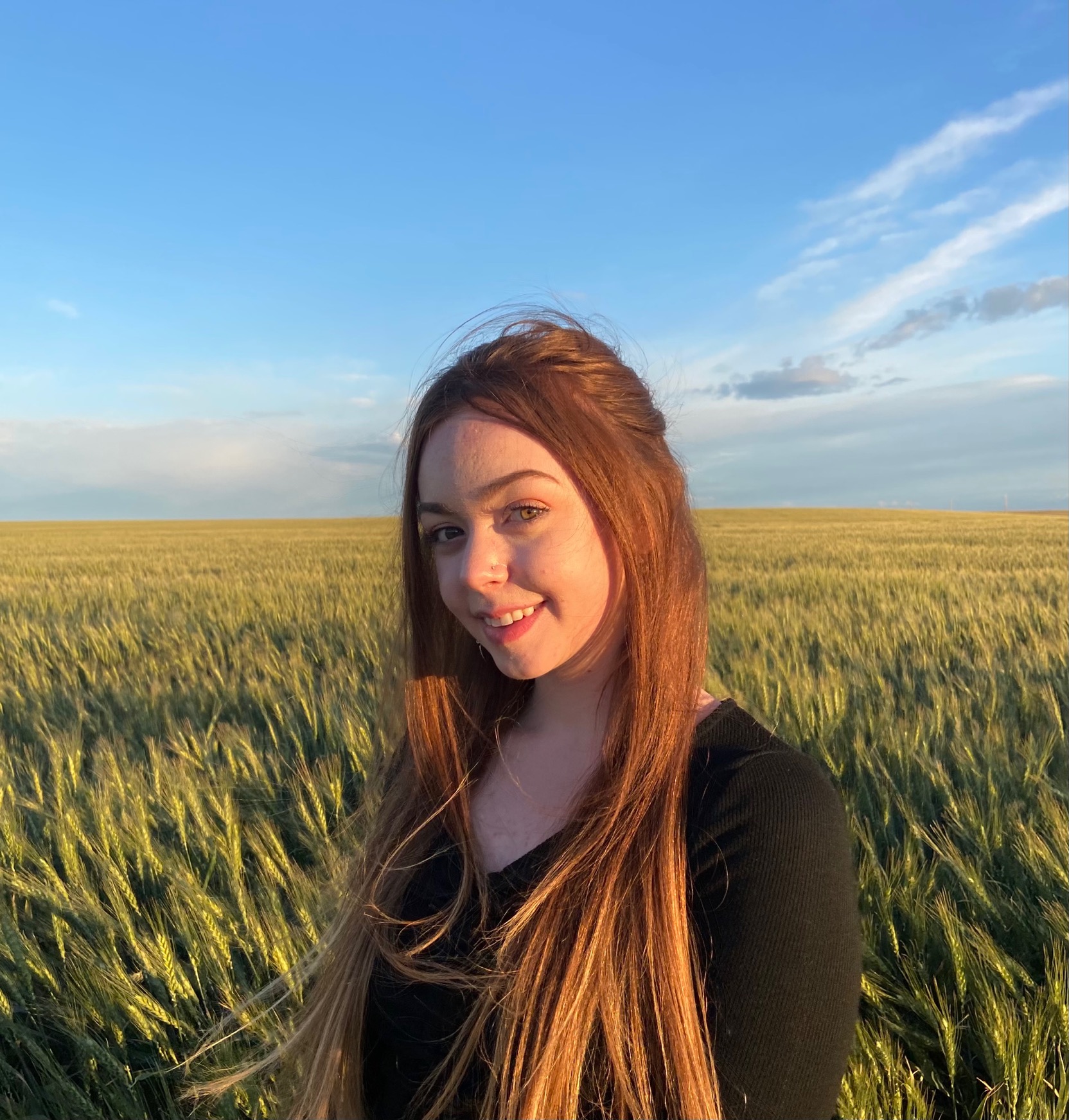 Molly Stephenson
Undergraduate
---
Molly (she/her) is from Kennewick, Washington and is currently majoring in Biochemistry as an undergraduate student at UW. She grew up on a family farm and loves to garden and take care of her goats, Matcha and Oolong.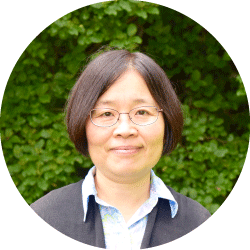 Xiaojing Su
Research Scientist
---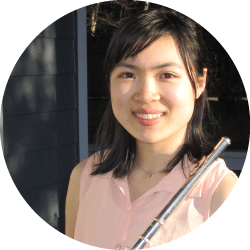 Meg Takezawa
Undergraduate
---
Meg grew up in Duvall, Washington and is currently an undergraduate at the University of Washington, studying Biochemistry. Besides academics, she enjoys playing flute, volunteering, cooking, and reading novels.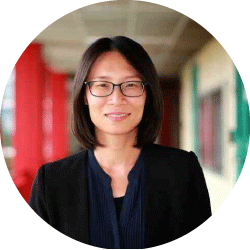 Sanitta Thongpang
Acting Instructor
---
Sanitta Thongpang is a faculty member at Mahidol University in Thailand. She received BE and ME in Electrical and Computer Engineering from the University of Canterbury, New Zealand and a PhD in Biomedical Engineering from the University of Wisconsin-Madison. She joined the department of Biomedical Engineering at Mahidol University in 2012 specialized in neuroengineering and microfluidic areas. In 2017, she joined Moritz LAB, Rehabilitation Medicine and Electrical and Computer Engineering, UW as a visiting scientist and then joined Theberge group as an acting instructor in 2020 to work on open microfluidics for novel at-home diagnostics.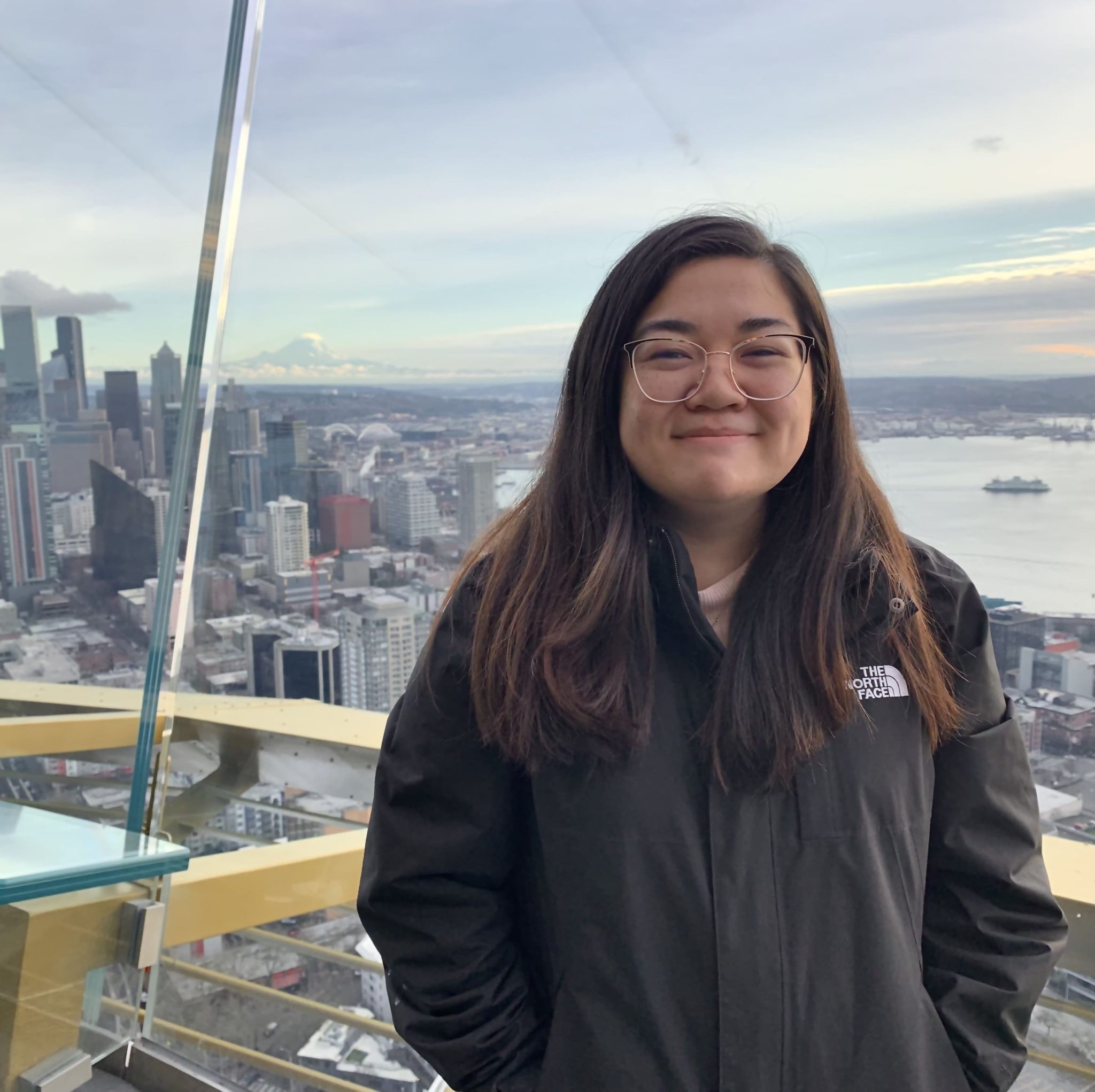 Jodie Tokihiro
PhD Student
---
Jodie grew up in Hilo, Hawaii and received a BS in chemistry: biosciences from the University of Hawaii-Hilo in 2020. At UHH, her undergraduate research focused on the organic synthesis and photochemistry of carbenes in the lab of Dr. Matthew Platz. There, Jodie learned how to synthesize new compounds and use analytical instrumentation to reveal distinct chemical mechanisms of carbenes. In the Theberge Lab, Jodie is developing microfluidic devices for bioanalytical applications such as infertility studies and to capture intra- and inter-kingdom volatile communication signaling in microbes for chemical analysis. In her free time, Jodie likes to crochet, read, and tour the Seattle food scene.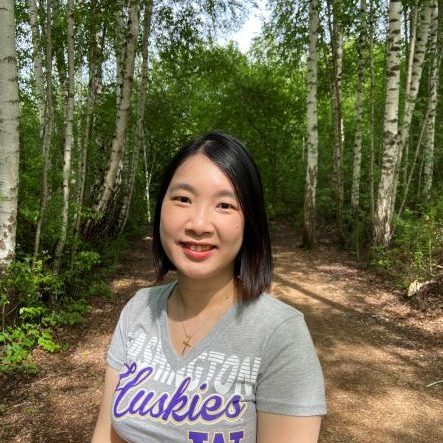 ---
Wan-chen grew up in Taiwan. She received BS and MS in Marine Biotechnology and Resources from National Sun Yat-sen University in Taiwan. While at NSYSU, she learned analytical skills for fish samples. After graduation, she worked as a research assistant at Academia Sinica. While working there, she received comprehensive training in the field and laboratories. She learned how to analyze major nutrients, pigments, salinity, and hydrogen peroxide in seawater; as well as working in clean room and operating HR-ICP/MS. In the Theberge Lab, she focused on developing a lollipop-shaped sampling device that enables the capture of pathogens and proteins from human saliva. She also worked on designing a novel open-microfluidic device for droplet generation and a project on further characterizing an at-home air sampler for bioaerosol capture previously developed in Dr. Theberge's lab. Outside of lab, Wan-chen enjoys baking, cooking, hiking, and biking.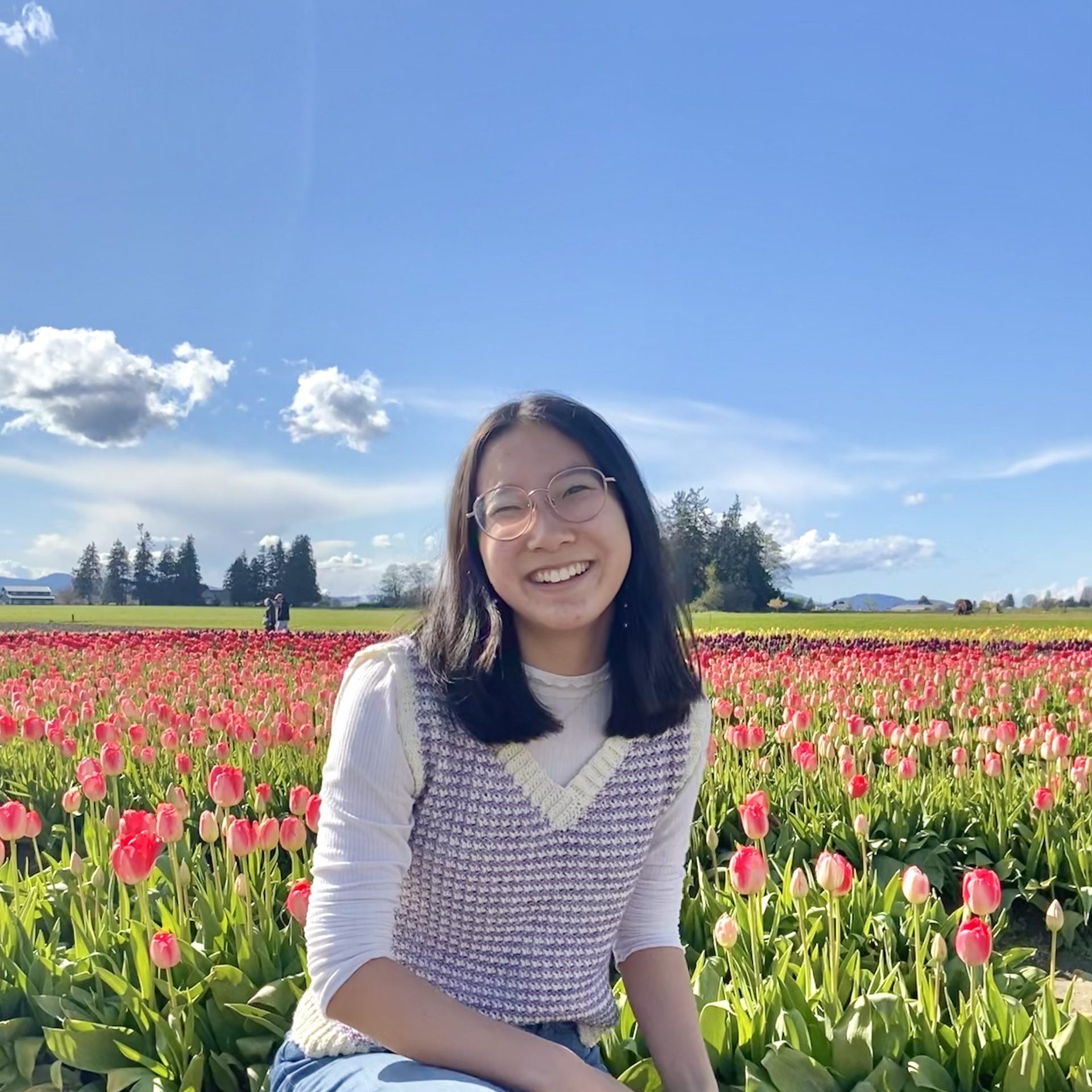 Keila Uchimura
Undergraduate
---
Keila grew up in Issaquah, Washington, and is a second-year intending to study biochemistry or MCD biology at UW. Outside of school and lab, she loves sewing, playing flute, bullet journaling, and taking care of her plant collection.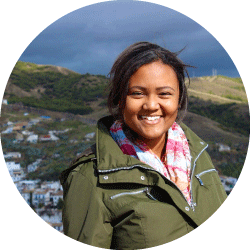 Tammi van Neel
PhD Student
---
Tammi grew up in Aliso Viejo, California and received a B.S. in Chemistry from Florida State University in 2017. While at FSU she participated in research focused on glucagon immunoassays using capillary electrophoresis with Dr. Michael Roper. Here at UW, she focuses on developing technologies capable of sequestering small molecule signals in complex microenvironments. Outside of lab, Tammi enjoys reading, traveling, and crafting.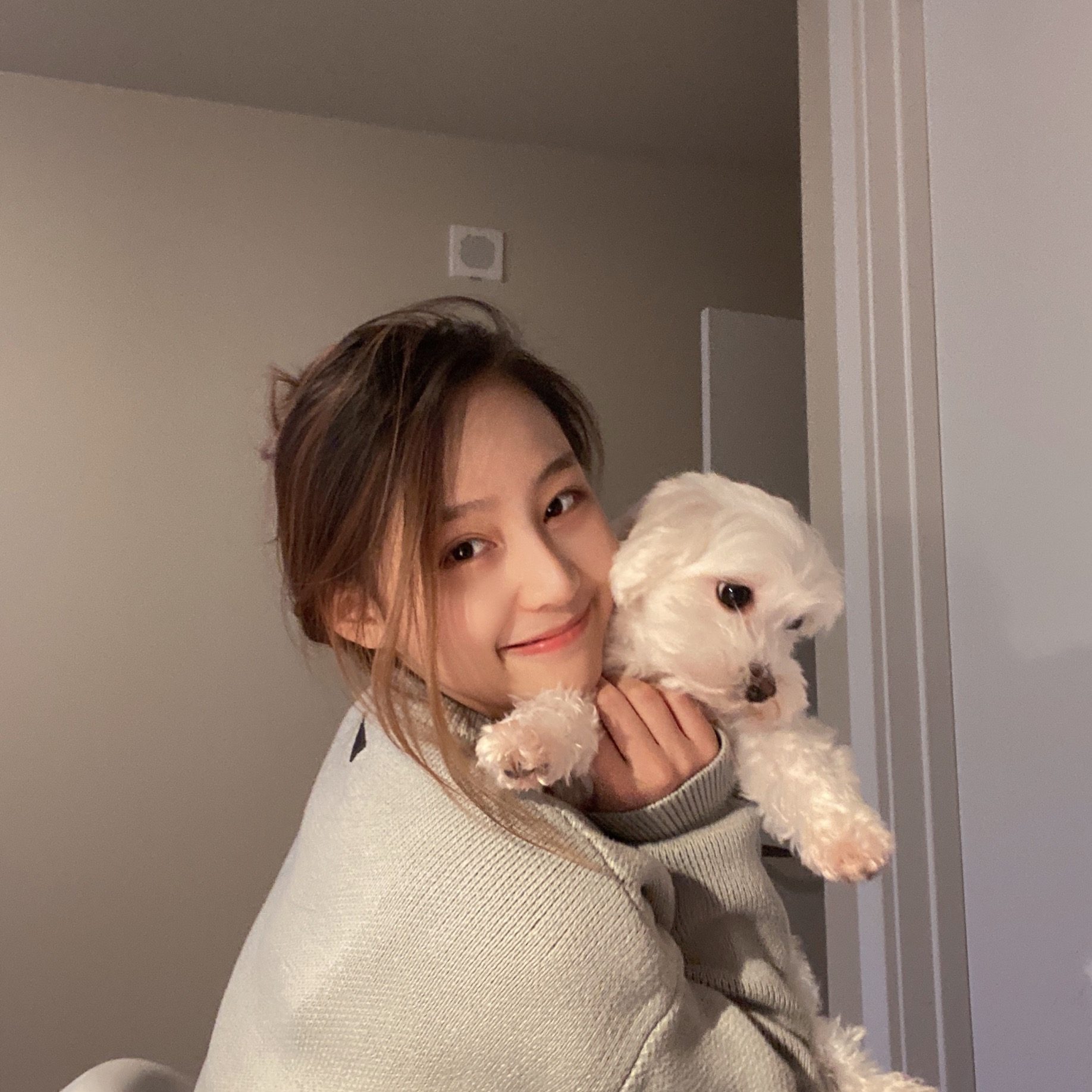 Ting Wang
Master's Student
---
Ting grew up in Sichuan, China. She received a B.S. in Biochemistry from the University of Washington and is currently a master's student in the MSACST program. In her free time, she enjoys drawing, dancing and hiking.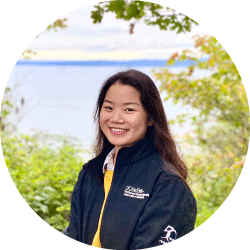 ---
Yuting grew up in Xiaogan, China, and received a B.S. in Chemistry from Renmin University of China, Beijing in 2019. While at RUC, she researched microelectrode coating materials that resist protein adsorption, and water-sensitive nanoparticles for chemo-thermal therapy. She also studied abroad at UC San Diego for a year in 2017, where she participated a neuroscience project on Suprachiasmatic Nucleus (the master circadian pacemaker in mammals) at Salk Institute. Currently she is working the kidney project with a coculture device. Outside of lab, Yuting enjoys cooking and eating, milk tea, traveling and taking pictures.
Past Members
---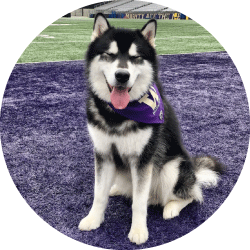 Majid Alquassim
Undergraduate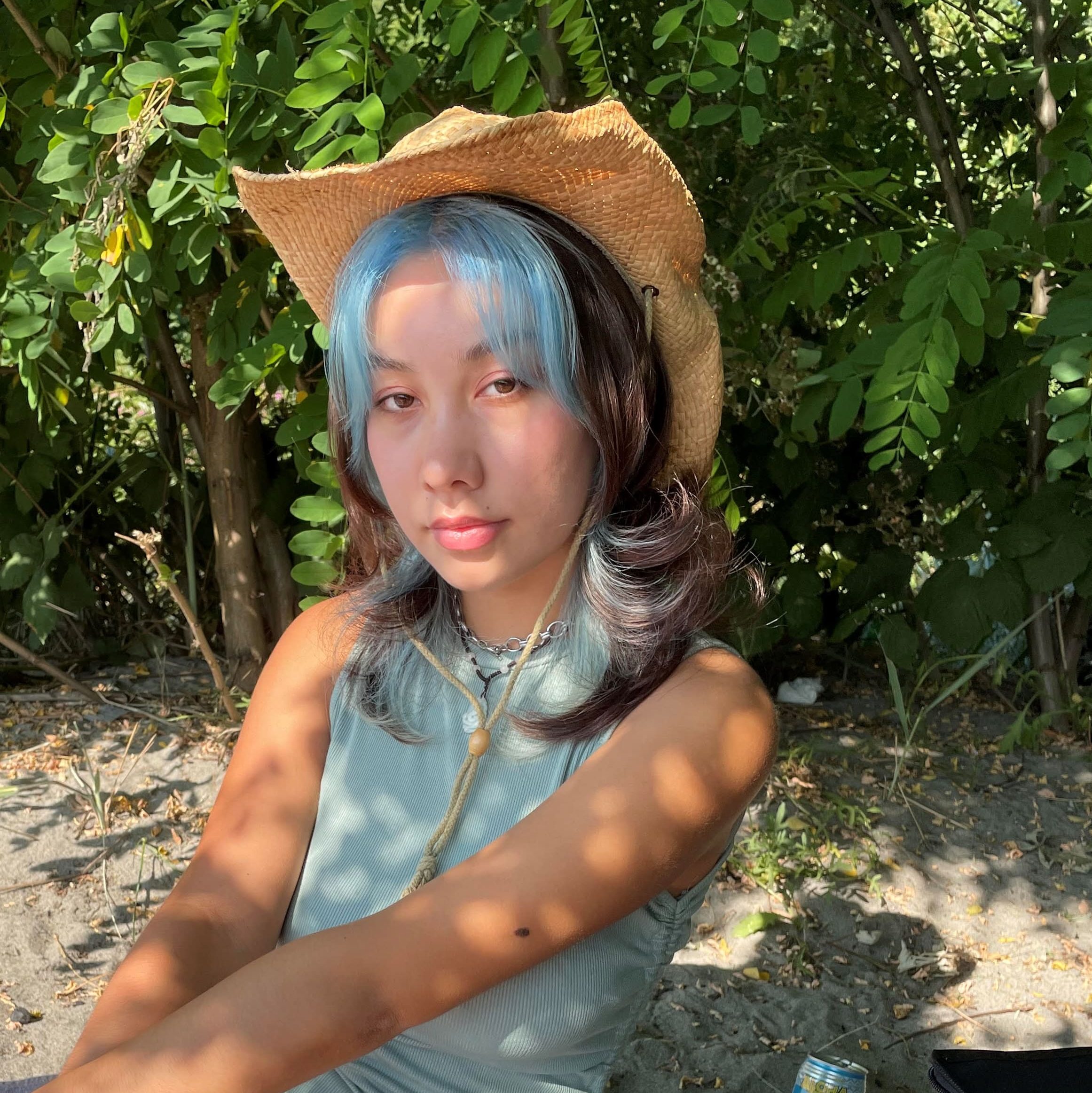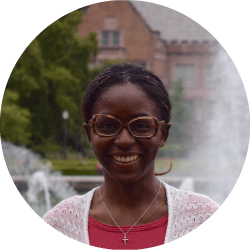 Stephanie Baghoumina
Undergraduate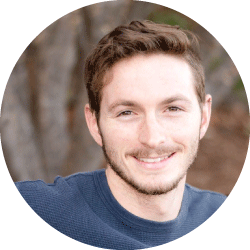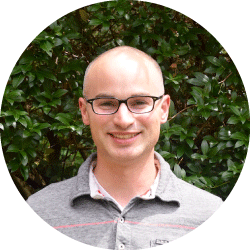 Nicholas Buker
Visiting Scientist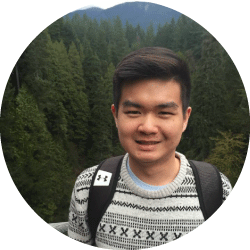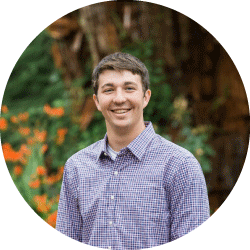 Evan Classen
Undergraduate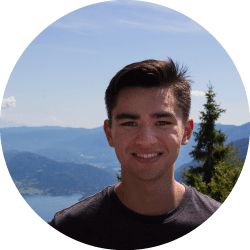 Ivor Clinton
Undergraduate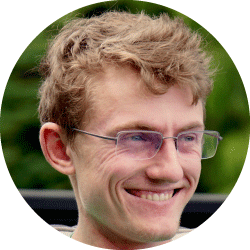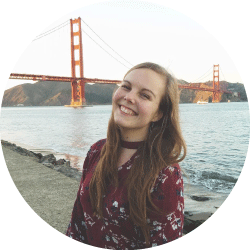 Ashley Dostie
PhD Student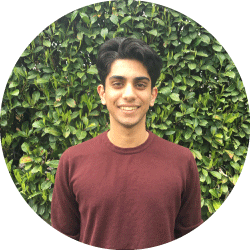 Tarun Gandhi
Undergraduate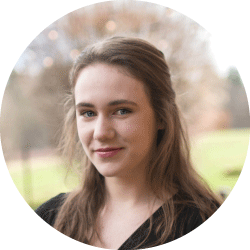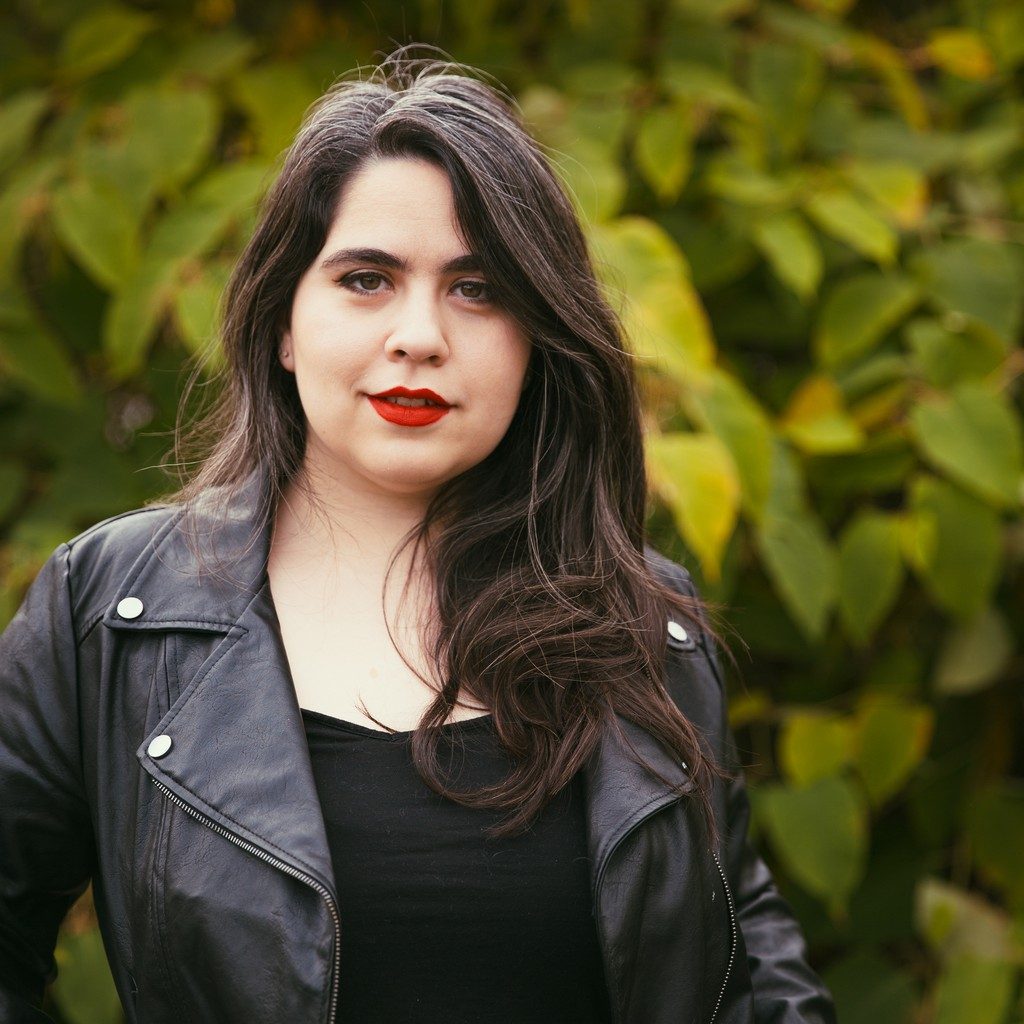 Damielle Hieber
Undergraduate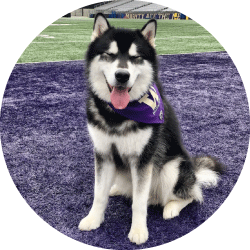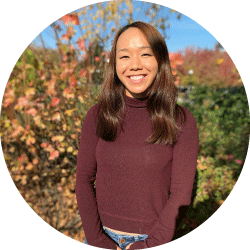 Molly Hubbard
Undergraduate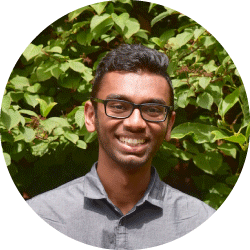 Sriram Katipamula
Undergraduate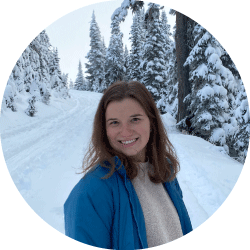 Kathleen Kearney
Undergraduate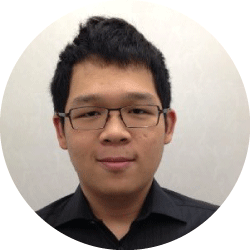 Jian Wei Khor
Postdoctoral Researcher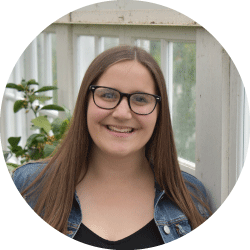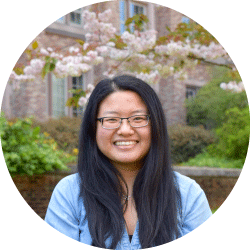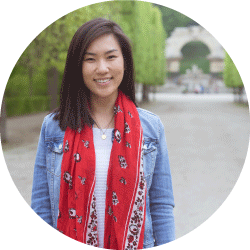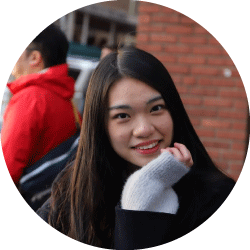 Kristin (Chenxing) Li
Undergraduate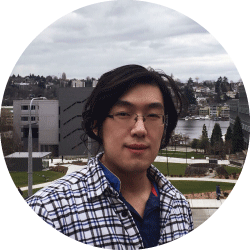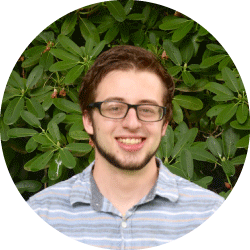 Bryan Magnuson
Undergraduate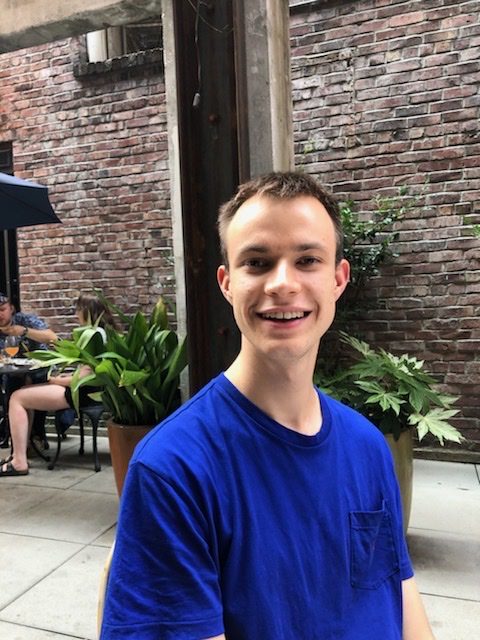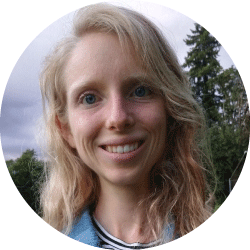 Shayla Payne
Undergraduate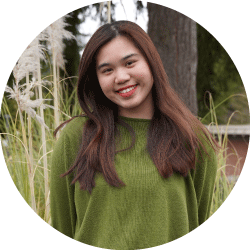 Cheryl Phan
Undergraduate
Grace Wang
Visiting Student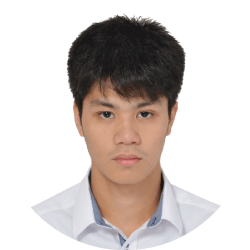 Ilham Wilson
Undergraduate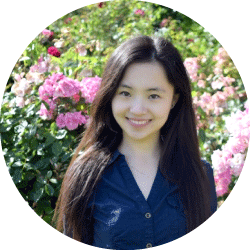 Tianzi Zhang
Graduate Student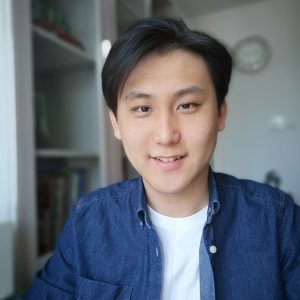 Yixuan Zhou
Undergraduate