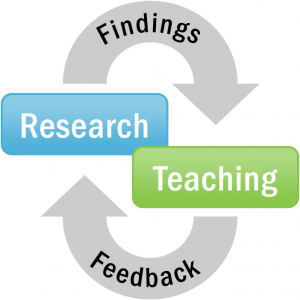 The University of Washington's Center for Engineering Learning & Teaching (CELT) focuses on two complementary activities:
Research on engineering education
Improving engineering teaching through instructional development
At CELT, we believe research should drive and support teaching. Instructors informed by engineering education research are better equipped to understand how their students learn and to teach complex concepts more effectively. Our work with faculty provides us with a broad understanding of what takes place in engineering classrooms, which helps us identify areas for research.
Since 1998, CELT's model has proven successful in the University of Washington's College of Engineering and has influenced engineering education both nationally and internationally. See our overview handout for more information.
Research on Engineering Student Learning

CELT's ongoing research investigates design learning and representations, how learners integrate knowledge, students' learning experiences and their preparation for professional practice, and how to incorporate research findings with teaching innovations.
Instructional Services

CELT's instructional services provide diverse development opportunities tailored to the needs of engineering faculty and aimed at supporting learning and teaching in the University of Washington's College of Engineering.