Alum Neil (Naiqiang) Qian was a student in the Computational Finance and Risk Management Master of Science campus cohort of 2015. As a student, Neil worked as a Quant Financial Analyst Intern at Synergy Financial Management before joining Amazon full-time after graduation. Neil recently shared his thoughts about his time in the CFRM program.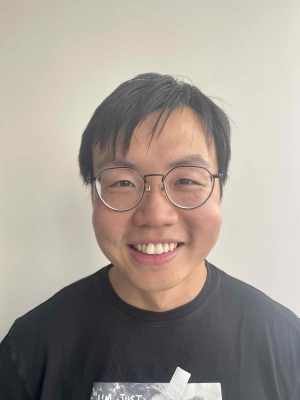 Hometown: Jiangsu, China
Undergraduate University: Xi'an Jiaotong Liverpool University/University of Liverpool
CFRM Graduation Year: 2016
Current Location: Los Angeles, CA
Company: Amazon.com
Job Title: Senior Data Scientist
Q: What is the best part of your current job/position?
NQ: 3 things about my job that I really enjoy – 
The opportunity to work in a variety of areas (e.g. media streaming, retail, voice assistant, ads, etc.) 

The opportunity to learn a wide range of skills (e.g software/data engineering, machine learning, econometrics, and even corporate finance…)

The opportunity to innovate and create new solutions.



Q: How did your time in the CFRM program help you with your career path?
NQ: CFRM helps in 2 ways – CFRM teaches us a set of hard skills (e.g coding, stats, simulation, etc.). They are absolutely necessary for a data-related career. More importantly, we learn how to learn in the CFRM program. CFRM has a really challenging curriculum. If you are able to get through the coursework within such a short timeframe, you should be able to learn anything in work with ease (i definitely struggled a lot while I was in CFRM but the struggle is a sign of growth!)

Q: What was your most memorable event or activity during your time in the program?
NQ: The final project for Optimization for Finance – we have to solve a real-life problem with no pre-set solution or definitive answer. As a result, we have to create everything from scratch using the tools/models we learnt. We also have to create a narrative on what the solution means for our customers in the final presentation. Looking backwards, this project is the most reminiscent of the work in my everyday job. It is super challenging but I definitely had the most fun intellectually.
Q: What advice would you give incoming CFRM students?
NQ: 1) think more deeply – instead of following a template just to get assignments done, try thinking about the deeper reason why some model or code is set up that way (e.g. why using regression for factor model? Can we use random forests for it? if yes, why and vice versa?). Also think more about the root assumption each model has (e.g. what assumption is Black-scholes making? Under which scenario will this assumption fail? Can we test the assumption?)
2) learn to simplify – learn to simplify for both yourself and for others (for example – can you use one sentence to explain what principle component analysis does and how/why it works? Can you explain it to a kindergarten kid?) You can GRASP any knowledge by decomposing and simplifying it. You can MASTER any knowledge if you can explain it to anyone in this world. (Hate to say but in academics, we tend to complicate things instead of simplify things.)
3) lower the expectation for yourself going into CFRM but embrace the process – Know in advance that CFRM will be hard: you will suffer in the next 18 months unless you are a genius (assume you are not a genius – I know I am not). At the same time, embrace the challenge, know that feeling difficult and unsettled is the very sign that you are learning and growing, so welcome the challenge and that hard feeling.
Q: What was your favorite CFRM course? Why?
NQ: Optimization in Finance and Monte Carlo Method. Because optimization and simulation are fundamental approaches, which can be applied across a lot of areas. 
Q: What are your favorite memories of CFRM / UW Seattle / Seattle?
NQ: The campus is amazing, so is its surrounding neighbourhood. My favourite thing is to walk around the campus. The university gym is phenomenal too!
Q: What is something you wish you had known when starting graduate school?
NQ: Too many things I wished I knew – but how to code is definitely the number one thing I wished I knew when starting graduate school.
Q: What is something you wish you had known when starting your first job?
NQ: Again, too many things I wished  I knew – but 3 things stand out
1) Communication is the key – the ability to create a narrative (i.e. storytelling) and explain any concepts to anyone is really the superpower in work. Most of the time, it is the people who know how to storytell win instead of those who know how to code or model.
2) Start simple and iterate – before we start doing anything, it is super easy to get trapped in the mindset where we need to create the most perfect thing. Even though it is the right aspiration, it is not the right mindset. Instead, we need to start with a simple solution and make stepwise improvements.
3) Know how to relax and recover – when everybody works as hard as you, the ability to recover and sustain becomes the magic sauce.
Q: What made you interested in your current field?
NQ: The opportunity to learn and grow