Today marks the first day of school for the new huskies joining the Computational Finance and Risk Management program for the 2019-20 academic year. We are excited to welcome our largest campus class ever, at 42 students, along with 12 online students.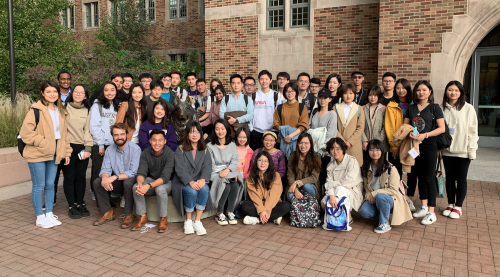 The 2019 campus cohort includes students from six countries, and over half (60%) are women. A majority of students completed undergraduate degrees in applied mathematics or financial mathematics. Other degrees earned include majors in chemistry, computer science, engineering, and economics.
In addition to new students, we are welcoming new instructor Ore Adekoya, who is joining the program after earning hear bachelor's and doctorate from the University of Oklahoma. Her research focuses on PDE models for waves, with a background and research interest in financial math. Ore will be teaching CFRM undergraduate courses this academic year.
We welcome our new students and instructors, and look forward to a successful school year!