CoSSaR
October 10, 2017
CoSSaR 2017-2018 Seminar Series: Mamie Marcuss on Addressing the Regional Transportation Crisis
In 2016, Seattle drivers were delayed an average of 55 hours at peak times, ranking the city 20th in the world for traffic congestion–and Seattle is the fastest-growing big city in the US.
Join Mamie Marcuss, Director of Programs at Challenge Seattle, as CoSSaR Director Mark Haselkorn welcomes her to campus on Wednesday, October 25, 2017. This will be the second CoSSaR Seminar Series event of the autumn quarter.
Drawing from her extensive career working on public policy issues, Mamie will discuss private sector investment in a critical regional issue: transportation. She will share information about the work that Challenge Seattle is doing to unite local businesses and create a more sustainable transportation system, including their partnership with CoSSaR, regional transportation agencies, and UW's Mobility Innovation Center.
This event is free and open to the public.
Download the flyer here. For more information, email cossar@uw.edu.
About Mamie Marcuss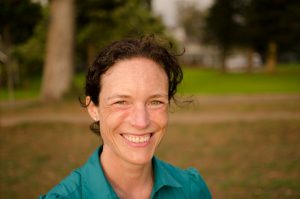 Mamie Marcuss serves as Director of Programs for Challenge Seattle, a private sector initiative led by many of the Seattle region's CEOs working to address critical issues facing our region, including mobility and transportation, education, and economic development. Mamie has spent her career working on public policy issues at the local, state, and federal level. Prior to joining Challenge Seattle, she served as Chief of Staff to the Washington State Attorney General, overseeing operations, communications, policy, and government affairs for the AG's office.  At the local level, she provided policy and budget analysis to the King County Council and served as Chief of Staff to the Council's District One office, representing more than 200,000 people in Seattle and the cities of North King County.
Mamie launched her career in public service at the Federal Reserve Bank of Boston, where she was a senior research analyst for the Economic Research Division.  She later served as editor of Communities and Banking, the Boston Fed's quarterly magazine on regional economic development issues. She holds her bachelor's degree in Economics from Dartmouth College and a Masters in Public Policy from the Kennedy School of Government at Harvard University.