The Computer Supported Collaboration (CSC) Laboratory conducts research to inform the design of information systems for collaboration.
We investigate the development and use of information infrastructures in science and engineering, computer supported cooperative work (CSCW), and computer supported cooperative leisure. Recent projects have explored these themes in domains like environmental microbiology, functional brain imaging, museum exhibit design, and even hobbyist rubber duck collectors.
We use primarily qualitative social science research methods, often conducting interviews or observational fieldwork in places of work and leisure to holistically investigate information systems as evolving social and technical entities.
The CSC Lab is part of the Department of Human Centered Design & Engineering (HCDE) in the College of Engineering at the University of Washington in Seattle, WA.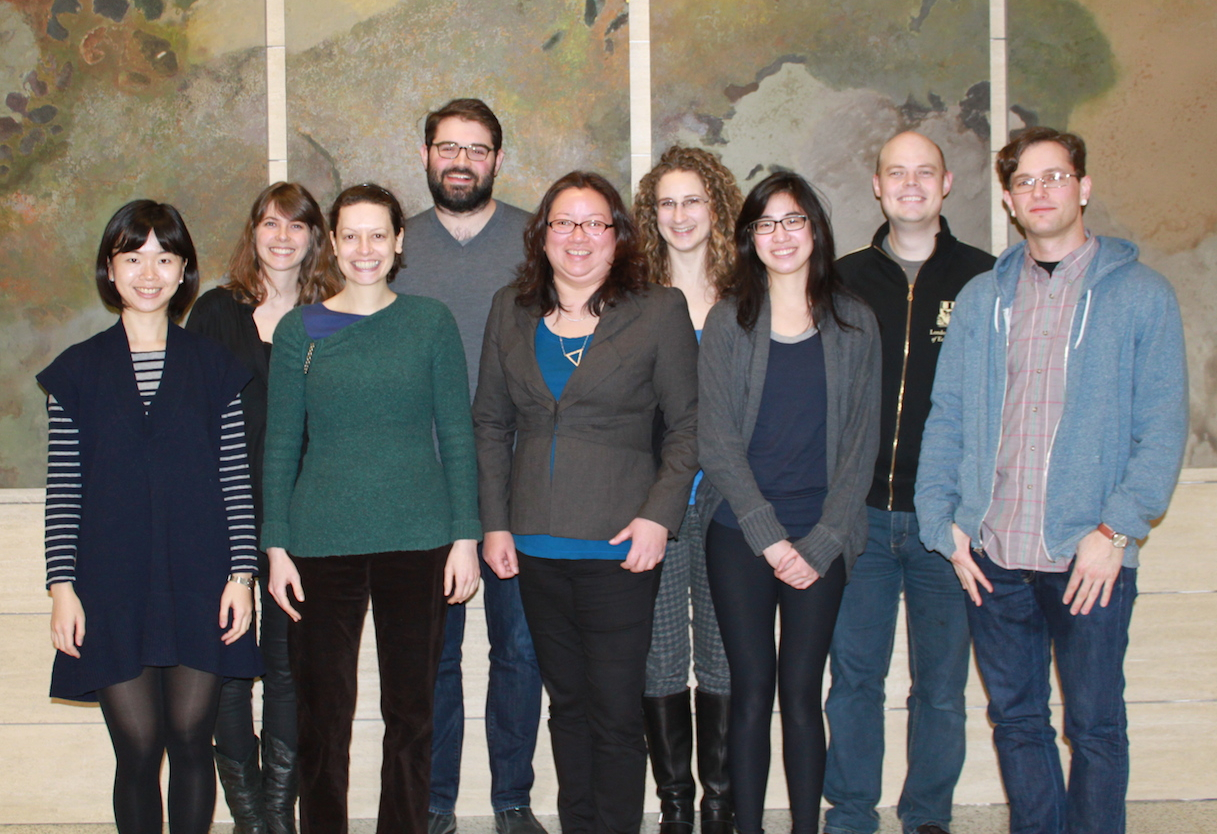 From left: Ying-Yu Chen, Anne Olsesen (visiting PhD student from Denmark), Ilana Diamant, Drew Paine, Charlotte Lee, Katie Derthick, Erin Sy, Dave Randall, Justin Woodum. Photo credit: Leah Pistorius.