Drew Paine
Affiliate Researcher ————————————–
PhD, Post-Doctoral Research Fellow
Lawrence Berkeley National Laboratory
Website
Drew Paine is an affiliated CSC lab researcher and past postdoc, PhD student, and laboratory manager.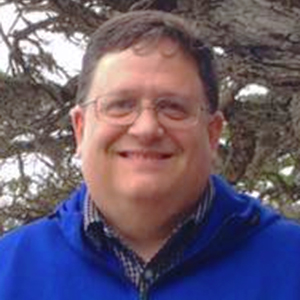 Scott Mainwaring
Research Scientist ———————————–
Scott Mainwaring is an affiliate faculty member of HCDE. He has worked as an ethnographic design researcher at Interval Research and at Intel Research, co-founded the Intel Science and Technology Center (ISTC) for Social Computing, and advised the Institute for Money, Technology, and Financial Inclusion at UC Irvine. His research interests include values in design, consumerization, digital money, innovation methodologies, and resistance. In past lives he was a software engineer and a cognitive scientist, and likes to work across disciplinary boundaries.
The CSC Lab is part of the Department of Human Centered Design & Engineering (HCDE) in the College of Engineering at the University of Washington in Seattle, WA.
CSC Lab is located in "Studio 425" with two other labs in the Department of Human Centered Design & Engineering on the fourth floor of Sieg Hall in room 425.

.
Post-Doctoral Researchers/Research Scientists
Matthew J. Bietz, Post-Doctoral Researcher & Research Scientist
E.Ilana Diamant, Post-Doctoral Researcher
Drew Paine, Post-Doctoral Researcher & Laboratory Manager (PhD 2016)
PhD Students
Katie Derthick
Toni Ferro, PhD 2016
Keith Grochow, PhD CSE 2011
Katerena Kuksenok, PhD CSE 2016
Jasper O'Leary
David Randall
Anne Rørbaæk Olesen (visiting from Denmark), February-May 2014
Alex Thayer, PhD 2013
Betsy Rolland, PhD 2013
Masters Students
Shalina Bajracharya
Ninad Dalal
Abraham DeWeese
Karl Frantz
Stephanie Gokhman
Linda Hwang
Arsenio Locsin
Heidi Sales
Pausali Sen
Behzod Sirjani
Irini Spyridakis
Undergraduate Students
Kiran Beg
Sikke Jansma
Calvin Kaiser
Natalie Lindner
Valeria Najera
Ron Piell
Erin Sy
Anh-Thu Voba
Jacob Warren
Justin M. Woodum
Certificate Students
Behnosh Najafi