GRECC Homepage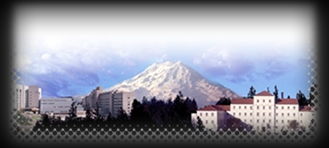 GRECC Seattle and American Lake
The Veterans Health Administration (VHA) initiated a strategy in the mid 1970's to focus attention on the aging Veteran population, to increase the basic knowledge of aging, to transmit that knowledge to health care providers, and to improve the quality of care to the aged.
A cornerstone of this strategy has been the development of Geriatric Research, Education and Clinical Centers (GRECCs). The GRECCs are "centers of geriatric excellence" designed for the advancement and integration of research, education, and clinical achievements in geriatrics and gerontology into the total VA healthcare system.
As one of 21 GRECCs across the country, the VA Puget Sound Health Care System (VAPSHCS) engages in research, clinical and educational activities at both the Seattle and American Lake divisions. Our overall goal is to integrate high-quality, cost-effective models of clinical care, basic and applied research, and geriatric education with existing programs and resources. The VAPSHCS GRECC consistently strives to improve the delivery of health care to elderly veterans through multidisciplinary programs that emphasize disorders of the aging nervous system.