Volume 5, Issue 2 | February 2018

Orchid: A Cultural History
by Jim Endersby

reviewed by Priscilla Grundy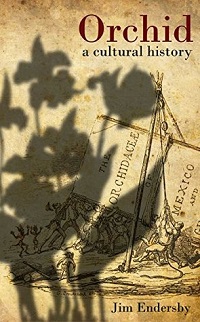 Orchid: A Cultural History
will please anyone who loves orchids and is not offended by frank descriptions. From its first appearance in an ancient Greek herbal, the orchid has been associated with sex, and Jim Endersby makes clear that association continues to the present. Orchids have been associated with subjects as wide-ranging as death (in one fictional account a blossom consumes a human), masculinity, female temptation, and homosexuality.
Endersby traces the orchid's appearance in myth, art, literature, and film.The late 19
th
century English "orchidmania" is a particularly rich lode. The adventures of real life orchid hunters make fascinating reading, but much fiction grew out of it as well. For instance, in "The Pollinators of Eden" by John Boyd (1969) the pseudocopulation of one type of orchid (a fascinating true phenomenon also described in
Orchid
) was stretched to include intelligent orchids copulating with humans. The author knows his orchids and includes solid scientific information along with the plant's less rational associations. This is serious history with a light touch.
Carbon Storylines by Rachel Lodge
in the library through February 27


The Miller Library welcomes Rachel Lodge as our exhibitor during the month of February.


In this exhibit, Rachel Lodge explores the carbon cycle through hand-drawn, science-based images and animation excerpts that portray the flow of carbon through natural systems as well as our own fossil fuel emissions. Using simple visualizations of phenomena that are mostly too small or too large for our ordinary human perception, she explores the movement of carbon through photosynthesis, carbon cycling in the ocean (e.g., through plankton, krill, whales), exchange of carbon and oxygen through trees, even human breath and our own bodies. By bringing some of these processes more fully into imagination the exhibit invites viewers to consider themselves as carbon stewards whose actions have planetary significance.


The exhibit will also present a series of carbon-based objects including forest tree ring samples from North Cascades National Park.

Save the date: Garden Lovers' Book Sale April 6 and 7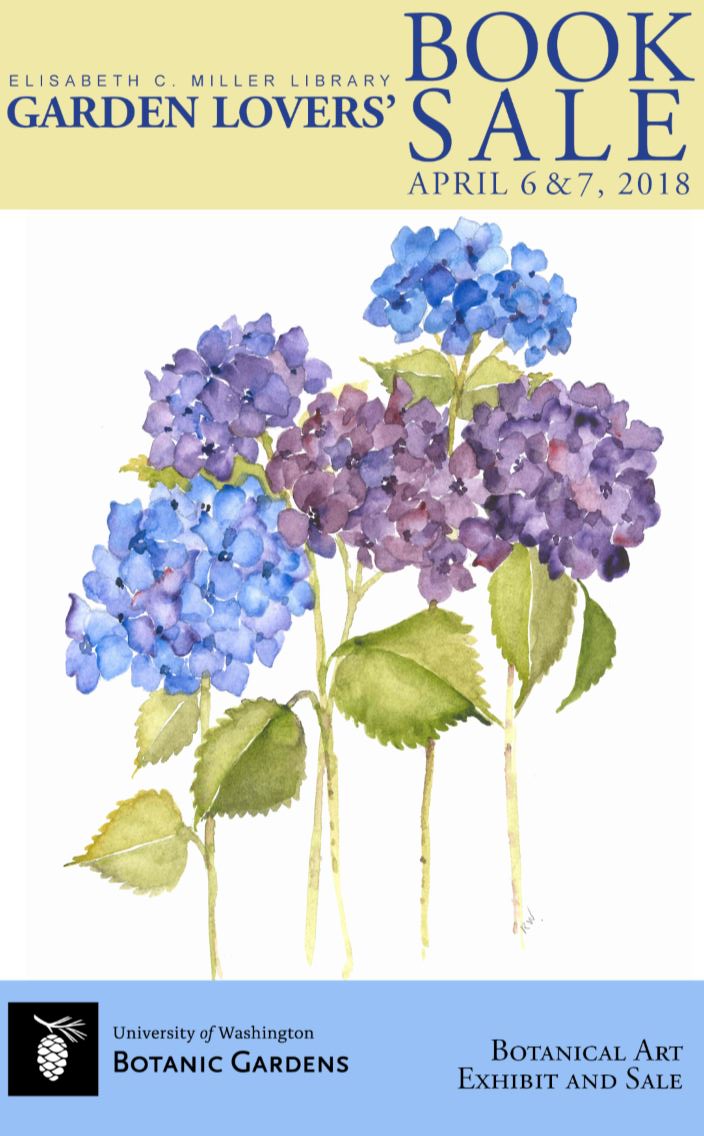 Save the date for our annual Garden Lovers' Book Sale, coming up April 6 and 7. The
opening night party
from 5 to 8 pm on Friday, April 6, will include a silent auction, wine, and appetizers as well as first pick of the books. A limited number of $25 advance tickets are available through the library; call us at 206-543-0415 or stop by for more information. On Saturday, April 7, the sale is free and open to all from 9 am to 3 pm.
Please support the library by donating your new or gently used gardening, botany, and ecology-related books. We can accept book donations through February 28 for this sale, and again after May 1 for next year's sale.
Mark your calendar now for Northwest Horticultural Society's
Spring Plant Sale
, a benefit for the Miller Library. Join us here at the Center for Urban Horticulture on Saturday March 3 from 9 to 3, with plant recommendations from Miller Garden experts beginning at 10 am in the library program room.
© 2017 University of Washington Botanic Gardens