Volume 5, Issue 1 | January 2018

Rhapsody in Green: a novelist, an obsession, a laughably small excuse for a vegetable garden

by Charlotte Mendelson
reviewed by Rebecca Alexan
der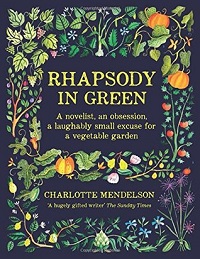 If you have ever sighed wistfully while leafing through garden design books lush with illustrations of meadowy expanses, sweeping perennial borders against a backdrop of graceful tall trees, gently trickling water features, charming gazebos, and kitchen gardens large enough to feed a ravenous extended family, then British novelist Charlotte Mendelson's
Rhapsody in Green
will provide a welcome relief.
She is wickedly self-deprecating (referring to herself at one point as Incapability Mendelson), and many urban gardeners will identify with her grand ambitions for a very limited space. Her writing is full of sharp wit, and brims over with fierce enthusiasm (for unusual varieties of edible plants in particular). Is it foolhardy to keep trying—and failing--to grow heirloom apple trees, or is it laudable indomitability? You may laugh in recognition when Mendelson describes her "seed worship," a frenetic compulsion to acquire heaps of seed packets for plants she may never have space to grow, or time to sow. Gardening projects fall by the wayside (germinating seeds abandoned, fruit leather made from foraged quinces growing a fur of mold) but Mendelson's devotion to the garden finds her wandering away from her dinner guests to go putter among the leaves in the dark.


Despite the vicarious exhaustion of accompanying Mendelson on her journey of gardening trial and error, what makes this a compelling book to read is the quality of the writing, and the incisive attention to detail. She may struggle to eke a single zucchini or patch of mint out of her small plot, but Mendelson is keenly attuned to the natural world and to the unalloyed happiness that we find in growing things—even if we sometimes kill them. The book is arranged by season (subheadings include: "Wasting Money Wisely," "Tristesse of Germination," "The Fallacy of Mint," "Tree Envy," "On Being a Bad Gardener"). You may find yourself chortling one moment and stunned silent by her closely observed and beautiful description of the natural world the next.


Some books have bibliographies, but this one has "The Blacklist:" books which will "lead you astray; approach with caution." Mendelson singles out Joy Larkcom as the author who started her on this path to ruin. She recommends
The Organic Salad Garden
as the most important title for the aspiring edible gardener.
Meconopsis for Gardeners
: the Lure of the Blue Poppy
edited by Christopher Grey-Wilson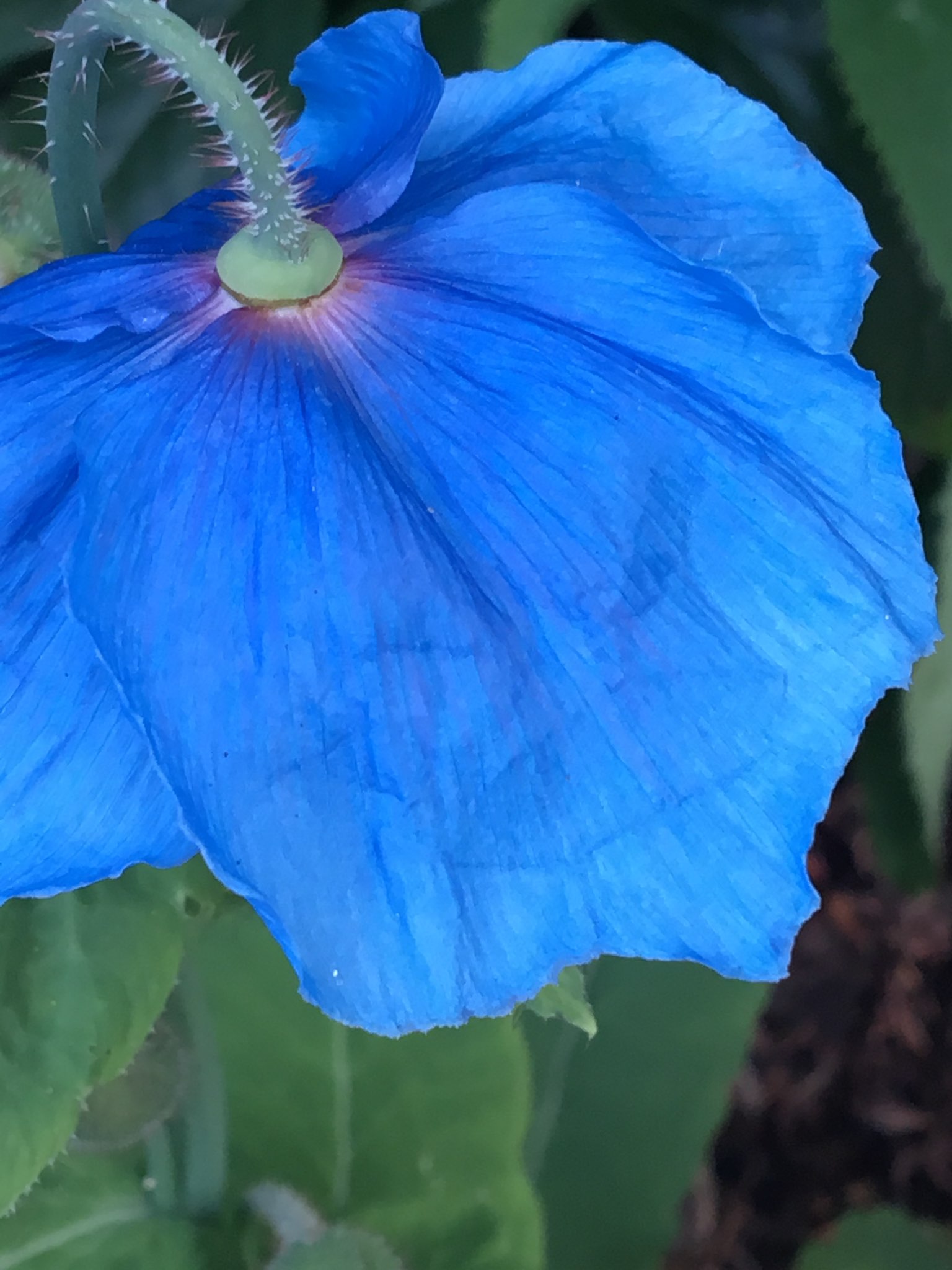 Editor's note: Sue Nevler serves as a trustee on the boards of both the Elisabeth C. Miller Botanical Garden and the Pendleton and Elisabeth Carey Miller Charitable Foundation and is an avid patron of the Miller Library. Sue captured this photo of Meconopsis 'Lingholm ' in her own garden.

To be scrupulously honest, over twenty years ago, I drank the blue poppy Kool-Aid. I was intoxicated, and have pursued this holy grail of plants ever since. This review therefore is biased. I am under the spell of this legendary plant of superb color and known transitory nature. It thrills and then is, in most cases, gone forever. Well, until the next quest and trial.


So the chance to revel in 384 pages devoted to the blue poppy is pure joy. What does this volume reveal? Christopher Grey-Wilson is well known for his past works on
Meconopsis
. In
this book
he has made full use of the expertise of The Meconopsis Group and The Alpine Garden Society in the United Kingdom. This is a trove of information from expert researchers, growers and enthusiasts of the genus. It is a connoisseur's handbook and a very detailed guide for the aspiring
Meconopsis
grower.
The photos are enticingly beautiful. They are morphologically detailed, illuminating the subtle species differences, aiding in identification, which helps define suitable habitats and growing requirements. For the novice, the photos show the variety of colors beyond the outstanding sapphire blues of Meconopsis 'Lingholm' or M. gakyidiana. It's a revelation to see the fancy jewel-tone colors of pinks, purples, double yellows and the aptly named white Meconopsis superba. Go straight to page 168 to see the Meconopsis 'Kilbryde Castle White,' which will shatter your image of poppies, with its white petals streaked with fine blue brush strokes reminiscent of an Andrew Wyeth painting.


This book has so much: genetics, exact cultivation techniques (in very handy boxed bullet points), suggested siting, legends and lore of the early poppy hunters to excite your thirst, and excellent descriptions of great gardens and nurseries worldwide where poppy cultivation flourishes…places one might visit. Oh dear.


You can't read this book cover to cover. Dip in. Sip. Savor. It's very fine.
Thank you, library supporters!

This year's Craft and Gift sale was a success for all five participating artisans and for the library. We would like to thank the craftspeople, our patrons, and also the hundreds of generous people who made gifts of books and financial support to the library this year. Your generosity makes everything we do possible, from purchasing and cataloging the best books and journals to staffing the reference desk.
We also appreciate donations of new books. The library has a budget for new books every month, and some titles we'd like to offer are just out of reach financially. Our
wishlist
and
children's wishlist
are available on the library website.
The Miller Library is open for browsing and research 49 hours each week.
You'll find the full schedule and information for visitors on our
website
.
© 2017 University of Washington Botanic Gardens