About The Award
---
The University of Washington is one of 56 DREAMS Innovation Challenge winners. The DREAMS grants aim to achieve a 40 percent reduction in new HIV infections among adolescent girls and young women in the highest-burden areas of 10 sub-Saharan African countries by the end of 2017.
Our Project
---
The flyer below provides more details regarding PrIYA- the University of Washington's DREAMS project. @DREAMSChallenge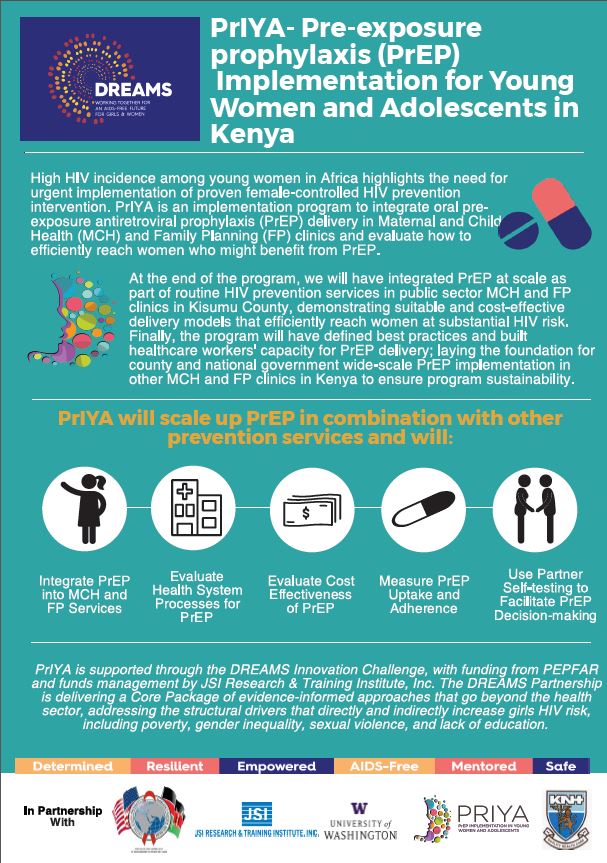 Our Team
---
Below is a picture of the PrIYA staff who won the contest for best Dried Blood Spot (DBS) sample!