Integrating Sustainability into the Business Curriculum
(April 23, 9:30am-4:30pm)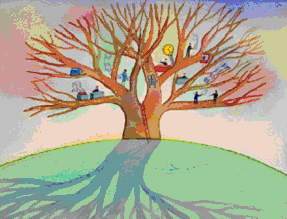 Join other Pacific NW business educators on April 23, 2004 for a one-day workshop to:
Learn simple and effective methods of integrating sustainability concepts into your business program
Hear best practices from other leading educators in the field
Learn why sustainability is important to local businesses and is having positive effects on their bottom line
Participating schools include: University of Washington, Bainbridge Graduate Institute, Albers School of Business Entrepreneurship Program & Center on Corporations, Law & Society at Seattle University, Washington State University, Portland State University, Western Washington State University, and Antioch University, along with others from the Pacific Northwest region.
Workshop location: Parrington Forum at Parrington Hall, University of Washington, Seattle campus.

Cost: $50 including workshop materials, lunch and coffee breaks. Please make your check payable to University of Washington and mail to:
MBA Program Office
110 Mackenzie Hall
Box 353200
Seattle, WA 98195
We do not accept cash or credit cards.