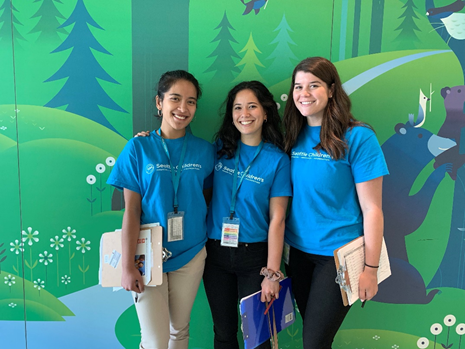 The Community Resource Representative Program connects families on Medicaid with their benefits and other community resources.  They research personalized solutions to assist families. 
Health outcomes are affected by many factors, so they try to connect families with resources that can keep their child healthy long after they leave the hospital.
This is for individuals who want to go into healthcare.
Students will have the opportunity to learn how to talk to families going through a difficult time and how to make them feel comfortable talking about sensitive subjects.
Time Commitment:
3-4 full days of training to learn the resources
A minimum of 12 hours a month for a total of 100 hours.
Hours of operation M/W/F 3:00 – 6:00 pm.
The application will close on September 1st.
Apply here.
Questions? Email Julie.povick@seattlechildrens.org or call (206) 987-3544 for more information.