1)   Berberis fortunei      (Chinese Mahonia) Previously categorized in the genus, Mahonia Characterized by narrow, serrated evergreen leaves Located in the Sino-Himalayan hillside 2)   Grevillea victoriae      (Mountain Grevillea) Australian shrub, growing up to four meters Named for Queen Victoria Located in the Pacific Connections – Australia Entry Garden 3)   Lomatia myricoides      (River Lomatia) Originally placed […] Read more->.
Posted on 9 March 2014 | 1:32 pm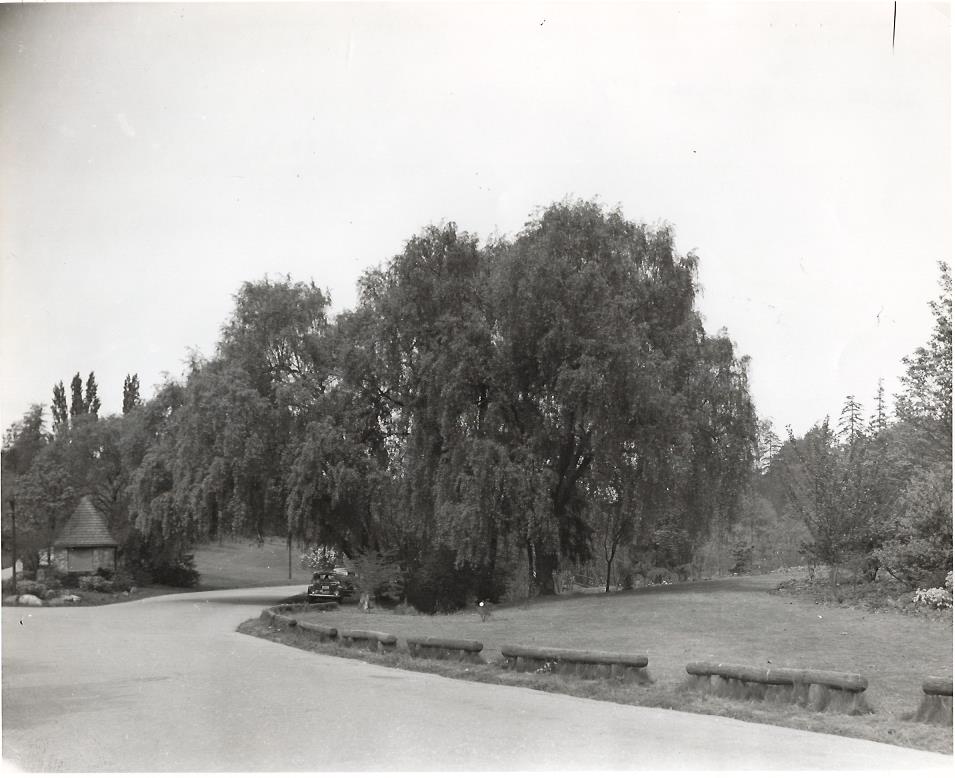 By John A. Wott, Director Emeritus This view looks from Lake Washington Boulevard toward the southern end of Azalea Way. The photo was taken by H. G. Ihrig in May, 1944. It shows the opening of Arboretum Creek along Azalea Way as it flows north from the culvert under Lake Washington Boulevard. Note the large […] Read more->.
Posted on 7 March 2014 | 12:21 pm
Before we know it, it will be spring. April will be here and there will be flowers and (more) rain and leaf buds opening. We will continue on with our lives; work, school, exercise, going out and of course, gardening. Time moves on, no matter what, and it feels like it's moving VERY quickly. I […] Read more->.
Posted on 5 March 2014 | 12:53 pm
Join us for the Spring Ephemeral Plant Sale on March 7 with selections from  more than 20 local nurseries. Dan Hinkley will present a special lecture, "Favorite Vignettes of Spring:  Noteworthy Plant Combinations for the Pacific Northwest." Tickets to the lecture ($5) go on sale at 8:30 am. The sale runs from 9am – 3pm […] Read more->.
Posted on 28 February 2014 | 10:16 am
Announcing the 6th Annual Urban Forest Symposium! Registration is now open for this year's symposium, focusing on Climate Change and the Urban Forest. Learn about the climatic changes our region can expect and strategies that can be used to plan and manage for a healthy and resilient urban forest. Presenters will discuss the expected changes […] Read more->.
Posted on 24 February 2014 | 2:58 pm
"Spring Buds" 1)   Acer monspessulanum var. turcomanicum Montpelier maple An elegant, compact tree reaching 23-33 feet tall. Suitable for warm climates and adapted to calcareous and stony soils. A mature individual is growing in the Mediterranean bed along Arboretum Drive. 2)   Magnolia kobus                Kobushi Magnolia Blooms in early spring and bears pleasantly fragrant white flowers.[…] Read more->.
Posted on 23 February 2014 | 12:08 am
You are invited to an exhibition of campus venues for weddings and other special events! Sunday, February 23, 2014; 12:00 pm ~ 3:00 pm. Reservations are required uwclub@uw.edu or(206) 543-0437 Read more->.
Posted on 14 February 2014 | 12:22 pm