In preparation for scheduled landscaping work on Foster Island Washington Department of Transportation will conduct archeological evaluations on Wednesday, December 18. Read more->.
Posted on 17 December 2013 | 2:39 pm
1)   Abies balsamea   (Balsam fir) Pitch from almost every conifer is used to seal and protect wood. "Canada Balsam" from the Balsam Fir is used to cement together the lens elements in optical equipment and to mount specimens for microscopy. It is North America's most popular Christmas tree, but only newly planted in the Arboretum […] Read more->.
Posted on 16 December 2013 | 1:42 am
"Berry Best from Hollywood" 1)   Ilex aquifolium   'Ferox Argentea'   (Variegated Porcupine Holly) This "Punk" star is a sterile male with spiny leaves, but obviously no berries. But this means it doesn't contribute to English holly's invasiveness in the Pacific Northwest. Old cultivar in England, first reported in 1662 (Galle). Specimen is located in the Eurasian […] Read more->.
Posted on 1 December 2013 | 11:56 pm
Stop by the UW farm stand Wednesday 27 November for freshly harvested leeks, beets, carrots, greens, herbs, and more, perfect for a locally-grown Thanksgiving dinner. Read more->.
Posted on 26 November 2013 | 12:07 pm
Got Greens? 1)   Fokienia hodginsii     (Fokienia) Native to China, Vietnam, and Laos Extremely slow growing outside of native range Specimen located in Rhododendron Glen 2)   Keteleeria evelyniana     (Keteleeria) Native to China, Vietnam, and Laos Thrives in warm climates, but may be considered an "herbaceous perennial" in northern climates Specimen located in north Pinetum area 3)   […] Read more->.
Posted on 18 November 2013 | 12:47 am
The topography of the Puget Sound region presents construction and management challenges with hills, ravines, coastal bluffs and shorelines that can be subject to erosion and landslides in our rainy winter weather. This issue creates safety concerns, transit and travel nightmares, permitting complexity, and questions about how to best design and construct in steep landscapes.[…] Read more->.
Posted on 15 November 2013 | 10:06 am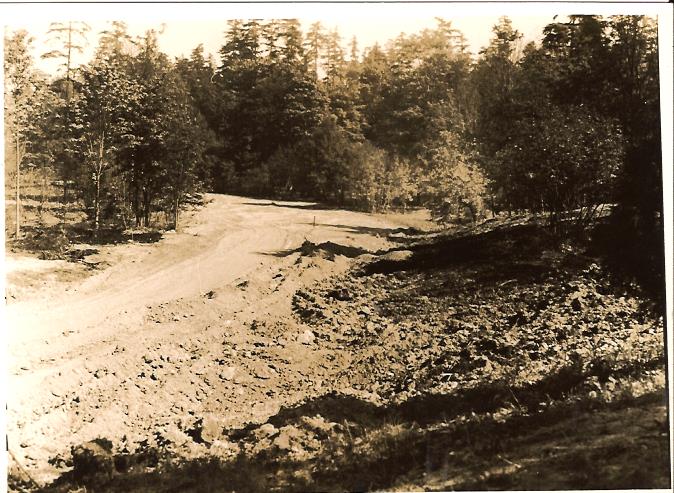 This month's photo was taken by Frederick Leissler, landscape architect to the Seattle Parks Department, labeled as 1938-39. It shows the grading to create Azalea Way. Read more->.
Posted on 7 November 2013 | 4:23 pm
1)  Arbutus unedo   (Strawberry Tree) One of the many species described by Carl Linnaeus in his 1753 landmark work, Species Plantarum. An amazing plant with 4-season interest, including fruits and flowers at the same time. Serves as a bee plant for honey production and the fruits are food for birds. 2)  Camellia wabisuki   (Wabisuki […] Read more->.
Posted on 3 November 2013 | 2:37 pm
The misty October revealed a great surprise to New Zealand horticulturist Kathleen DeMaria while she was installing signs for the new 'Lookout Loop Trail' near the recently restored Lookout Gazebo. Read more->.
Posted on 31 October 2013 | 12:29 pm
What is it about the autumn that generates so much nostalgia? A season evoking such emotion somehow always manages to pass in a blur. It marks the end of lackadaisical afternoons and the start of the annual decent into the cooler, more introspective months.  The way I see it, fall is the natural steward of […] Read more->.
Posted on 30 October 2013 | 2:58 pm