Elisabeth C. Miller Library
Covid-19 Update
Masks are strongly recommended but optional.  The Botanic Gardens continues to follow all advice and directives set forth by the UW, which are detailed on the UW Novel Coronavirus Information Page.
We are currently accepting donations of gardening books and magazines in good condition.
Top Resources
Visit Us
Open to everyone. Open hours.
Address: 3501 NE 41st St., Seattle, WA, 98105
Location: Center for Urban Horticulture. CUH Map.


@ElisabethCMillerLibrary
Contact Us
Your Library Account  Email: hortlib@uw.edu
Plant Answer Line: 206-897-5268  General Questions: 206-543-0415
Cose Naturali – Natural Things: art by Renée Simard ~ September 6-29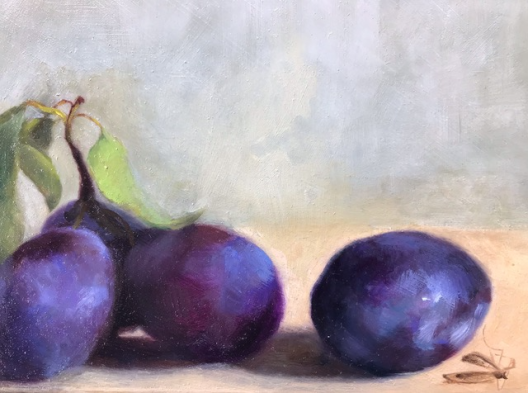 We welcome Renée Simard to the Miller Library this September with her new exhibit, Cose Naturali – Natural Things. In the artist's own words:
My eyes are attracted to colors and movements. My head preoccupied by thoughts, sounds, and even smells. The world we live in provides endless distractions…
Natural things. On walks, the beauty I see in tree trunks, weeds, wilting flowers can often stop me in my tracks. Images strike me and I can't wait to put them on canvas.
The oil paintings and silverpoint drawings I am honored to show here illustrate moments when I filter out stimuli. This series, titled Cose Naturali – Natural Things, represents part of my artist's relationship with nature.
The exhibit is open during Library hours. Meet the artist in the Library on Monday, September 26 from 5:00 to 6:30 pm.
Monthly Email Newsletters

Leaflet has book reviews, events, and new books.
Sign up.
September 2022: Stories from the Leopold Shack reviewed by Priscilla Grundy.


Leaflet for Scholars is for students, faculty and professionals. Sign up.
September 2022: Brian Thompson reflects on his Rare Book School course.

The Miller Library Thanks our Financial Supporters: