Elisabeth C. Miller Library
Covid-19 Update
Top Resources
Visit Us
Open to everyone. Open hours.
Address: 3501 NE 41st St., Seattle, WA, 98105
Location: Center for Urban Horticulture. CUH Map.


@ElisabethCMillerLibrary
Contact Us
Your Library Account  Email: hortlib@uw.edu
Plant Answer Line: 206-897-5268  General Questions: 206-543-0415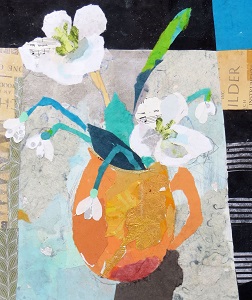 This virtual exhibit, Book of Flowers, makes reference to The Book of Hours, a richly illuminated medieval psalter or devotional book. Spending time in her own garden during this past summer (in the midst of the pandemic), absorbing the sights, fragrances, and sounds became a time of reflection, solace, and hope. Lisa will donate 20% of the proceeds of sales from this show to support the Miller Library. Contact Lisa directly if you wish to purchase art.
Monthly Email Newsletters
The Miller Library Thanks our Financial Supporters: