Elisabeth C. Miller Library
Covid-19 Update
Masks are strongly recommended but optional.  The Botanic Gardens continues to follow all advice and directives set forth by the UW, which are detailed on the UW Novel Coronavirus Information Page.
We are currently accepting donations of gardening books and magazines in good condition.
Top Resources
Visit Us
Open to everyone. Open hours.
Address: 3501 NE 41st St., Seattle, WA, 98105
Location: Center for Urban Horticulture. CUH Map.


@ElisabethCMillerLibrary
Contact Us
Your Library Account  Email: hortlib@uw.edu
Plant Answer Line: 206-897-5268  General Questions: 206-543-0415
Arts & Crafts Exhibit and Sale ~ December 7 – 29, 2022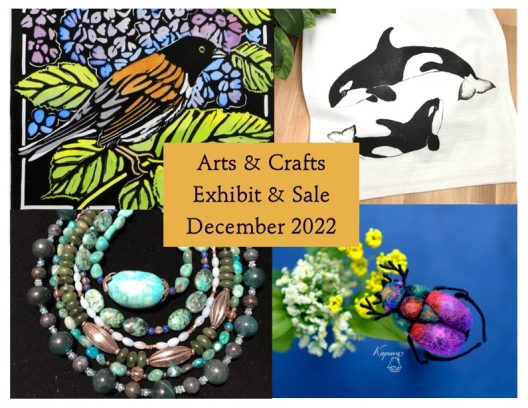 This month we feature the work of four local artists: Kupava Art Home's felted insect pins and botanical ceramics; Chavah's Garden nature-themed tea towels and mugs; Dorothy Crandell's natural stone necklaces; a selection of Molly Hashimoto's prints, books, cards, and paintings. A portion of proceeds will go toward supporting the Miller Library.
Meet the artists Thursday, December 8, from 5 to 7 p.m.
Monthly Email Newsletters

Leaflet has book reviews, events, and new books.
Sign up.
November 2022: Spath and Moore's Agaves reviewed by Brian Thompson.


Leaflet for Scholars is for students, faculty and professionals. Sign up.
November 2022: Rebecca Alexander answers a question about toadflax.

The Miller Library Thanks our Financial Supporters: