Joseph A. Witt Winter Garden
The 2010 Renovation of this garden has been funded in part by the Arboretum Foundation and Lake Washington Garden Club Unit III. Suzanne Ferris wrote about the renovation in the Winter 2011 issue of the Washington Park Arboretum Bulletin.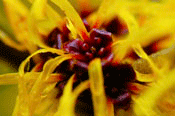 A short walk from the the Graham Visitors Center via the Hillside Trail, the Joseph A. Witt Winter Garden features a central lawn encircled by tall cedars and firs and a tremendous assortment of smaller trees, shrubs and perennials. This garden is a real treat from late November through the end of March, when much of the rest of the park is quiet and subdued. Winter Garden map and plant list.
What makes a plant suitable for a "winter garden"? Splashes of color are welcome. You can't miss the bright yellow blossoms of Mahonia 'Arthur Menzies' and Chinese witchhazel (Hamamelis mollis) or the bright pink blooms of Cyclamen coum. Shrubby dogwoods show off red and yellow bark, while small orange-red fruit covers the winterberry (Ilex verticillata 'Afterglow').
Some plants, such as sweet box (Sarcococca) and fragrant daphne (Daphe odora 'Zuiko Nushiki'), are selected for fragrance. Many plants such as hellebores (Helleborus), dogwoods (Cornus) and the silk tassel (Garrya x issaquahensis) feature elegant, delicate and interesting blooms. Attractive foliage is a plus, whether it is evergreen like the rhododendron's, spotted like the pulmonaria's, or subject to change. The William Penn barberry's (Berberis x gladwynensis 'William Penn') dark leaves turn bronze-red in winter.
The garden also showcases plants with striking forms. Among the most unusally shaped is Harry Lauder's Walking Stick (Corylus avellana 'Contorta'). Its branches and twigs curl and twist above low-growing hebes and heathers, a pairing which gives the bed rich visual texture.
Originally designed and planted in 1949, the Winter Garden has long been a favorite of Arboretum visitors. In the late 1980s, it became known officially as the Joseph A. Witt Winter Garden when Arboretum Foundation volunteers renovated and improved the garden. Now in 2010, work is being done to renew UW Landscape Architecture professor Iain Robertson's 1987 design intent. Removal of an elm that was negatively impacting nearby plantings has reclaimed more than 5,000 square feet of bed space. The redesign incorporates Manchurian snakebark maple (Acer tegmentosum 'Joe Witt'), winter-flowering rhododendrons and additional winter-interest shrubs and plants.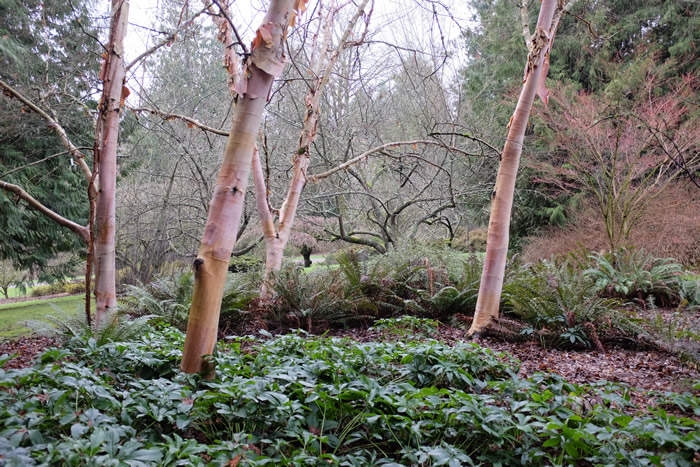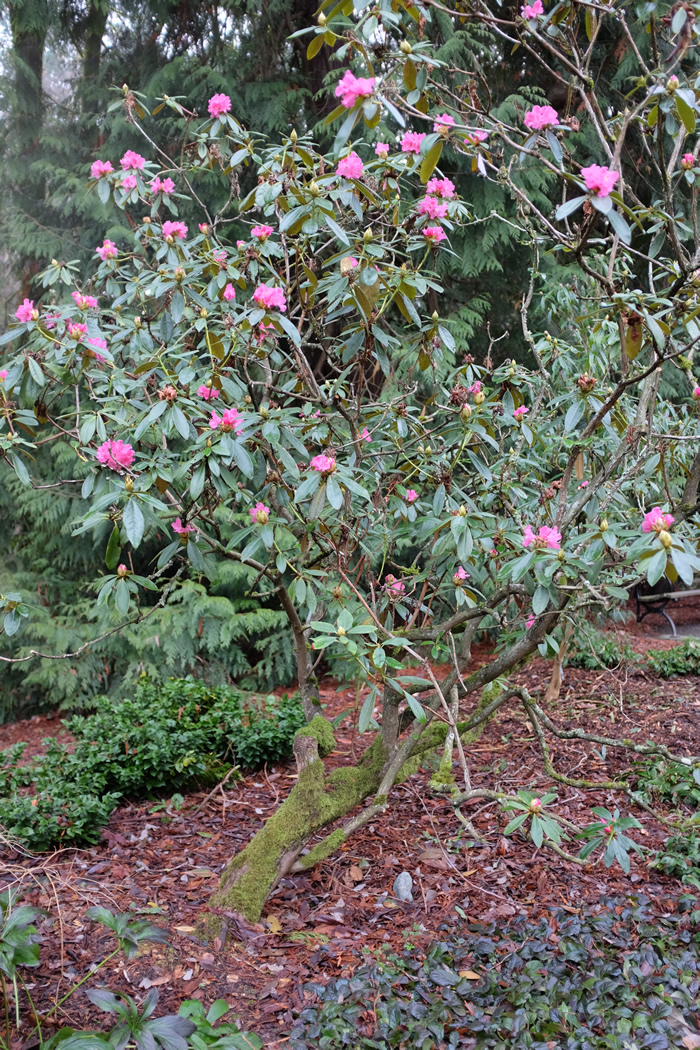 Last modified:
Wednesday, 04-Feb-2015 13:32:35 PST