Center for Urban Horticulture Rentals
Visualize your wedding or social event at CUH
The Center for Urban Horticulture, which is located on the northeastern edge of the University of Washington campus across from University Village, offers several spaces for meetings, lectures, classes, and social events. Surrounded by 16 acres of gardens and the 74-acre Union Bay Natural Area, the Center offers an unparalleled venue in the heart of Seattle. Featuring comfortable rooms, ample off-street parking, and beautiful, park-like surroundings, the Center is a great place to get away from urban stresses without leaving the city.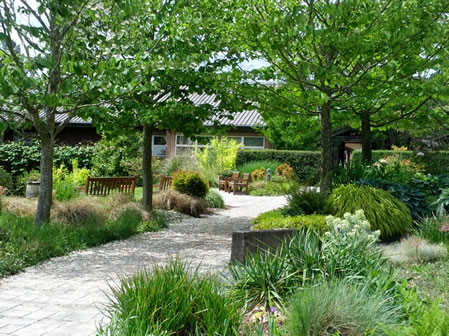 Reservation Process
Call or email the Rental Program Office to inquire about date availability: 206-221-2500 or uwbgfac@uw.edu.
You will then be required to submit an online Use of University Facilities(UUF) Form directly to the University of Washington, which is reviewed by the Use of University Facililties Committee.
Once your reservation is approved, you will receive a written confirmation/contract of your reservation. We must receive the 25% partial payment deposit 14 days after your confirmation/contract is sent to continue reserving your space.
The remainder of your quoted rental fee and damage deposit is due 14 days prior to the beginning of your reserved date.
In the case of last minute reservations (30 days or less, if space is available), full payment is due at time of booking.
At any time during the reservation process, please feel free to call or email us should you have any questions.
Forms & Additional Rental Information
Please contact the UWBG Rental Program Office at 206-221–2500 for reservation information and to schedule a tour.
Facilities & Services
There are several spaces available in a variety of combinations to accommodate small to large events.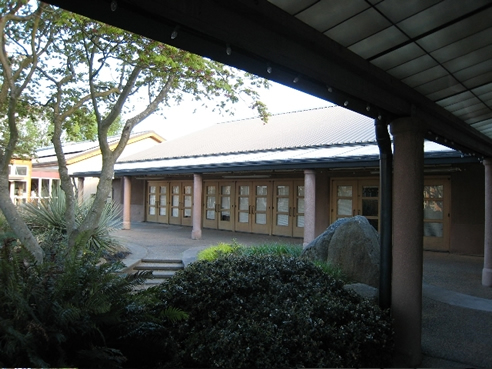 NHS Hall
Main conference and reception hall
Seats up to 200 with tables and chairs or 300 standing room-only
Large retractable projector screen
Built-in P.A. system
Can be partitioned into three areas (and rented separately)
Catering kitchen: oven, six burners, refrigerator, freezer, dishwasher
Opens onto McVay Courtyard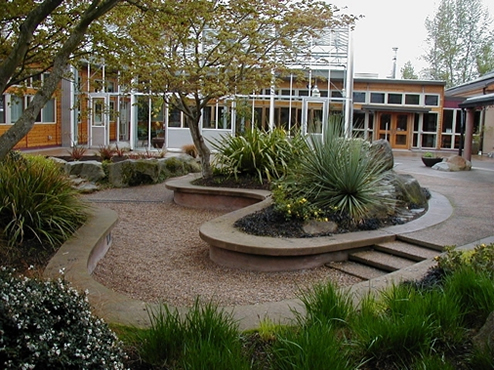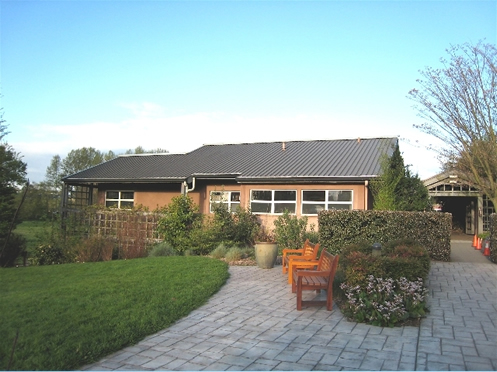 Isaacson Boardroom

Seats 12 around a rectangular conference table
Large white board and screen
Windows overlook the Soest Herbaceous Display Garden
Entry foyer with small sink and counter space for catering

Isaacson Classroom

Seats 24 with tables and 45 with chairs only
Large white board and screen
View of conservatory and lakeshore
Opens onto McVay Courtyard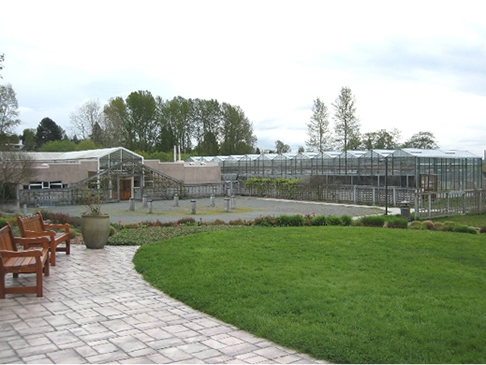 Douglas Classroom
Seats 40 in a classroom style and up to 80 with chairs only
Counter with sink
Located in the Conservatory and opens to an atrium with tropical plants
Polished concrete flooring
Air conditioning
Each room has at no charge:
Wireless Internet connection
Easels
Whiteboards and screens (most rooms)
Available for Additional Charge:
LCD Projectors
Laptops
Wireless microphone
UW 10' x 10' pop-up tent (2 available)
Audio Visual and Wi-Fi must be requested before your event begins.
For evening and weekend events, we have an on-site Event Staff Assistant that is responsible for set-up/breakdown (CUH-owned tables and chairs only), vacuuming. They also provide assistance for any facility-related issues including AV equipment troubleshooting and security.
Outdoor Rental Space
Goodfellow Grove
Surrounded by trees
Open grassy lawn
Suitable for wedding ceremonies
The Knoll
Separate entrance
Includes up to 50 parking spaces
Suitable for tailgating and picnicking
Soest Garden
Formal garden with fountain
Grassy slope
Suitable for wedding ceremonies
Usage Restrictions
Required UW Affiliation: If your group is not directly affiliated with the University of Washington, sponsorship by a UW department is required for meetings and conferences. For social events, the person making the room reservation request must be a UW student, alumnus, member staff, or have an immediate family member that meets one of these criteria.
Event ending time: Renters must vacate the premises by 11 p.m. unless special arrangements are made.
Alcohol: It is the responsibility of the renting party to apply for a UW Banquet Permit to serve alcohol. We can advise you on this process.
Rental AV equipment
Please request these items on the Room Reservation Request form when reserving space. Wi-Fi is free and available upon request at CUH and GVC.
Lectern with sound system = $100
Wireless or wired microphone = $35
LCD Projector = $100
Laptop PC computer = $100
Laptop speakers = $30
Easel pad = $25
Cancellation policy
All cancellations are subject to a $75 processing fee.
If cancellation is made more than 60 days prior to the event date, the room fee is fully refundable.
Cancellations 31-60 days prior to the event will be charged 50% of the room fee.
Cancellations 30 days or less prior to the event will be charged 100% of the room fee.
Deposits for weddings and all social events are non-refundable.
Greenhouse Space
The UW Douglas Research Conservatory Greenhouse at the UW Botanic Gardens provides an excellent place to grow your plants. Our greenhouse offers year-round controlled heat and lighting. Growing medium, pots, and weekend watering are included with your rental fee. Pest control is included and administered by a certified pest control operator on the UW staff in coordination with you. Plus, hassle-free parking and easy access to the greenhouse make the facility user-friendly.
Greenhouse bench space is available by the month with a minimum of one unit (12 square feet) for $60. Space is rented by the month in unit increments of 12 square feet. There is a one-time orientation fee of $50. To inquire, contact Stephanie at 206-685-1706 or by email. Immediate occupancy is available. Happy Growing! RENTAL INFORMATION FOR UW STUDENTS & FACULTY.
Apiary
The bee yard at the Center for Urban Horticulture sits within the Research Grounds, a secure area to the south of Douglas Research Conservatory. Traditionally, beekeepers paid land rent for their hives with honey, but at the University of Washington a formal rental agreement is required and the charge is $10 per month for a 6' x 8' parcel. The newly established apiary is for independent hobbyist beekeepers who are interested in developing skills in hive management such as queen rearing and mating. The CUH apiary is well located facing east and south for the preferred full sun. It also offers an abundance of nectar and pollen sources. To inquire about the UWBG apiary at CUH, contact Stephanie Brown, Facilties & Rental Program, at 206-685-1706 or browns99@uw.edu
Rental Information for the Washington Park Arboretum
Last modified:
Thursday, 16-Jul-2015 11:46:58 PDT