Join us on the second day of the ADA State of the Science Virtual Conference. Today we'll hear from keynote speaker Sachin D. Pavithran, executive director of the US Access Board, and our closing speaker Dr. Victor Santiago Pineda, a globally recognized development scholar, urbanist, filmmaker, and speaker. These dynamic presenters will discuss how community development and planning relate to the ADA. Learn more from our regional centers and partner researchers as they share current trends in emergency management, transition planning, local governments and the ADA, and ADA implementation for cities and towns.
Transcripts and videos are in the sections below, and on our YouTube Playlist.
Day 2 Entire Presentation | Day 2 Transcripts (.rtf file)
Keynote Speaker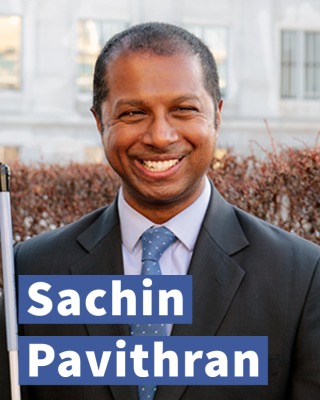 Sachin D. Pavithran
Executive Director, US Access Board
Sachin Pavithran is the Executive Director of the US Access Board. He enjoys being an advocate for people with disabilities. He keeps up with the research and development of various assistive technologies. He has trained and presented in several countries such as the United Arab Emirates, India, Egypt, Syria, Philippines, Thailand, Turkey and Mexico. Sachin has over twenty years of direct involvement in development, testing, and training for accessibility for assistive technology, extensive experience in lecturing and training others in accessible technology. Sachin provides technical assistance on accessible information technology for individuals and groups. He helps in the evaluation of products related to web accessibility and design. Sachin has had extensive experience working with the higher education community dealing with access to instructional materials and transition from K – 12 to post-secondary education and then to the workforce. Sachin aspires to be in the fore-front of establishing and implementing national and international policy that impacts people with disabilities around the world.
Closing Speaker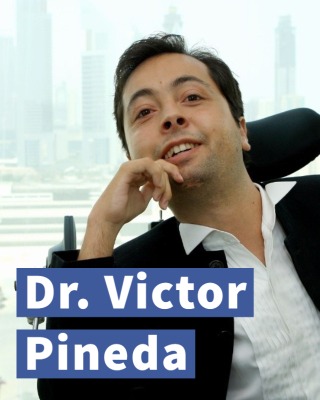 Dr. Victor Santiago Pineda
President, World Enabled and Member of the World Economic Forum's Global Future Council on IOT and the Global Council on Cities of Tomorrow
Dr. Victor Santiago Pineda is the President of World Enabled and member of the World Economic Forums Global Future Council on IOT and the Global Council on Cities of Tomorrow. He teaches and runs the Inclusive Cities Lab at UC Berkeley. He served previously as the President of the Global Alliance on Technologies and Environments (GAATES). He is a recognized leader in international disability rights and was appointed by US President Barack Obama to the Architectural and Transportation Barriers Compliance Board.
Abstracts and Bios
Keynote Presentation:
Planning For Inclusive Communities
Sachin D. Pavithran
Executive Director, US Access Board
The session will highlight the Boards ongoing efforts to promote equality for people with disabilities through leadership in accessible design and the development of accessibility guidelines and standards. The development of accessible communities begins at the planning stage and the Boards guidelines and standards serve as basis for inclusive transportation systems, indoor and outdoor facilities, and information and communication technology.
Identifying Challenges to Implementing the ADA Survey Results
The New England region is well-known for its many small towns and historical buildings, a designation that has been used as the rationale for lack of compliance with architectural requirements. The New England ADA Center wanted to assess which administrative requirements were most likely to be noncompliant and the reasons why municipalities had difficulty completing these obligations. The Center fielded 2 rounds of a survey asking representatives of cities and towns about their compliance status and linked responses. In between rounds, the Center randomized towns to receive various methods of engaging municipality with information to help achieve compliance. Findings suggest that overall Title II compliance across the region is very low (5.4%) with about 1-in-5 municipalities having completed their administrative requirements. Efforts to engage with municipalities all were shown to have little impact on compliance progress, even on previously identified "low hanging fruit". From a follow-up qualitative investigation of the engagement effort, we found that weak relationships between municipalities and the Regional Centers or its affiliates resulted in many simply ignoring the informational materials that were sent out. In the future, the Center is looking to find better ways to build relationships with cities and towns and assess whether those efforts improved Title II compliance.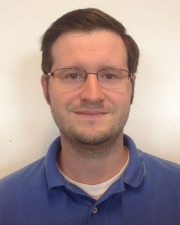 Matthew Brault
Matthew has been a demographic and statistical researcher consulting with IHCD's New England ADA Center since 2016. He has a decade of experience working as the primary disability subject matter expert with the U.S. Census Bureau's Health and Disability Statistics Branch where he authored reports on the prevalence and characteristics of the population of people with disabilities. His research has examined how people with disabilities and chronic conditions respond to surveys and how definitions of disability from various policies align with operational definitions of disability in household surveys. Mr. Brault holds a Master of Public Policy from Georgetown and is currently a PhD candidate in Health Policy at Harvard University.
The Status of the Americans With Disabilities Act in Local Governments: Integrating Community Capital Resources and Advancing Sustainable Accessibility
Like so many other regions across the country, the Great Plains region—Iowa, Kansas, Missouri, and Nebraska—is comprised of crowded urban centers surrounded by immense, open geographic areas encompassing smaller, rural communities. Regardless of the size of the community, local governments can positively or negatively affect the quality of life for their citizens with disabilities. With a goal of understanding the effect of a specific set of seven public resources on facilitating accessible and liveable communities for persons with disabilities, the Great Plains ADA Center designed a survey to answer the following research question: To what extent are City and County governmental jurisdictions in four midwestern states applying the ADA and related provisions?
This mixed-method survey uses the Community Capitals Framework (Flora, Flora, and Frey, 2014), which identifies the combined effect of community resources, or "capitals", including natural, cultural, human, social, political, financial, and built resources. Electronically distributed to 3,021 city and county jurisdictions, the survey explores local government involvement in accessibility budgeting, staffing, political motivation, and the influence of - and collaboration with - the disability community. The availability and use of the CCF seven capitals contribute to understanding distinctions in urban/rural communities. Underutilization of available resources is indicated within and outside the rural jurisdictions, with some exceptions for communities withi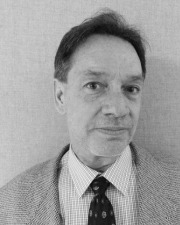 Richard Sternadori M. ARCH, M.Ed., AIA, CBO, ACTCP, CRC
Richard Sternadori is the Senior Support Coordinator and Research Director for the University of Missouri (MU) Great Plains ADA Center since 2008. He holds a masters of Architecture (M. ARCH) from MU where he is an honorary faculty instructor with the Department of Architectural Studies. He also has masters of education (M.Ed.) in counseling psychology, with a specialty in disabilities rehabilitation. His background includes 16 years as Chief Building Official and zoning administrator. Highlights include two awards from the International Code Conference (ICC) for leadership. Richard chaired the ICBO Contractor Licensing Committee, which led to the contractor licensing exams used in all 50 states. Governor Finney appointed Rich to the Kansas State Board of Technical Professions, which oversees education and licensing for architects, engineers, etc. Richard directs a five-year study of accessibility in city and county governments across a four-state region. The study is analyzing 387 city and county governments regarding community accessibility, design, aging and livability of communities. Richard's educational programs are accredited by the American Institute of Architects (AIA) and the International Code Council (ICC). He is the liaison between the 10 National ADA Centers and the ICC and directs accessible design education with the ICC for the annual ADA National Symposiums.
An Elephant, An Apple and Million Dollar Lawsuits: Synthesizing the Strengths and Limitations of ADA Transition Plans for the Pedestrian Infrastructure
Pathways for walking and wheeling are important for people to get to the places they want to go to and to be a part of their community. However, pathways that are broken or not built in ways that are easy for people with disabilities to use make walking or wheeling difficult. Under Title II of the ADA, local public agencies are required to develop barrier removal plans for pathways, called ADA transition plans. Through a systematic review of plans, we found that only 13% of communities in the US have plans for pathways and that the quality of the plans was not strong. After learning about the lack of plans, we wanted to understand more about what goes into making a high-quality plan so that other communities that do not have plans can learn what they need to be successful. We wanted to answer: What are the community, organizational, and interpersonal factors that support the development and implementation of high-quality ADA transition plans for pathways?
Thirteen ADA coordinators shared their experiences developing their exceptional plans through interviews we conducted using a structured interview guide. We organized the findings from our interviews using a template that other researchers developed to study how different organizations put new services into practice. This template helped us organize the successful practices of ADA coordinators into categories that are important for carrying out a plan effectively. We want other communities to learn from these successful communities. We plan to share our research findings in various forms, including on the internet and through case studies. Our aim is for more communities to use the successful practices that were identified in this study to develop high-quality ADA transition plans and ultimately more accessible communities.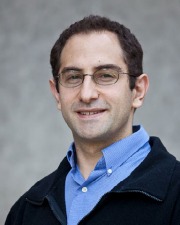 Dr. Yochai Eisenberg
Dr. Yochai Eisenberg is an Assistant Professor in the Department of Disability and Human Development at the University of Illinois at Chicago and affiliated researcher at the Great Lakes ADA Center. His interdisciplinary work reflects his training in Public Health (PhD), urban planning (Masters) and disability studies. The intention of his work is to improve community mobility and access for people with disabilities. Dr. Eisenberg studies the ways in which neighborhood environments, policies, and systems impact health behaviors and health outcomes for people with disabilities using a blend of big data analytics, policy evaluation, and community engaged research. Dr. Eisenberg has developed assessment and evaluation tools for researchers and practitioners. He developed the Community Health Inclusion Index (CHII), a tool used by communities to increase participation of people with disability in health promoting activities and recently developed a predictive algorithm that support research on health disparities of people with disabilities. Dr. Eisenberg currently leads research efforts to better understand the status of implementation of ADA transition plans for the public rights of way in the US.
ADA Coordinators Role in Jurisdictional Emergency Management in Region 9: Who Is Responsible?
Although research on the accessibility of emergency preparedness and response practices for people with disabilities (PWD) is extremely limited, there is ample evidence that they are disproportionately affected by disaster events. Evidence suggests that PWD have nearly double the risk of disaster-related injury or death compared to people without disabilities. In addition, PWD are less likely to receive benefits for recovery and return to their pre-disaster living conditions. Although Title II of the ADA stipulates that emergency management programs and services be accessible for PWD and despite the fact that numerous accessibility checklists and guidelines are available for emergency management planning, disaster-related disparities remain.
To better understand the disparities in disaster outcomes, a team of researchers affiliated with the Pacific ADA Center embarked on a series of studies. Our most recent study examines the role and effectiveness of ADA Coordinators in emergency management. This study identified major confusion regarding who exactly is responsible for ensuring equal access to people with disabilities in all aspects of disaster planning and response. In an earlier study, Offices of Emergency Management (OEM) similarly did not report responsibility for this role. If OEM does not take on this responsibility and ADA Coordinators are similarly not taking on this role, the question is "Who exactly is in charge?" This is important because this lack of clarity about roles and responsibilities may be the cause of poor disaster-related outcomes in people with disabilities.
Our recommendations include (1) increasing the professionalization of the ADA Coordinators, (2) strengthening the education and training of the ADA Coordinators with respect to emergency management, and (3) increasing the opportunity for peer-to-peer mentorship by supporting ADA Coordinators networks across the country.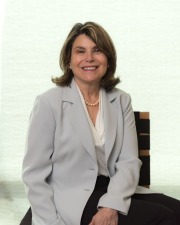 Robyn Gershon, M.T., M.H.S., DrPH
Dr. Robyn Gershon is a Clinical Professor, Department of Epidemiology at New York University, School of Global Public Health. Prior to this appointment, she served as Professor, School of Medicine, University of California, San Francisco, with a joint appointment at UC Berkeley. Prior to that, she was a Professor at Columbia, School of Public Health, where she was also the Associate Dean for Research and the Director of the Junior Faculty Mentoring Program. Dr. Gershon is an occupational and environmental heath interdisciplinary educator and research scientist, with a focus on public health disasters. She has conducted more than one dozen large-scale disaster studies. Her work has focused on barriers and facilitators to disaster preparedness– especially with respect to vulnerable populations and essential workers- including the health care and public health workforce. Dr. Gershon's research is designed to inform policy and practice, as exemplified by her landmark "World Trade Center Evacuation Study," which helped lead to the first changes in the New York City high rise business occupancy fire safety codes in more than 30 years. Dr. Gershon is currently working on the Fifth Edition of the leading textbook on public health preparedness: Public Health Management of Disasters, the Practice Guide (APHA Press). She has published more than 125 peer review articles and three dozen book chapters on her research, with funding by numerous governmental agencies, including NIH, NSF, DOD, NIJ, HUD, CDC, and others. Dr. Gershon has worked and published with Mr. Lewis Kraus for the past few years on the issue of disability preparedness and jurisdictional responsibilities for ensuring inclusion in emergency management under the ADA.
Bus Stops and Beyond: Connecting Riders to Transit Service in the Chicago Suburbs
The availability and quality of pedestrian infrastructure (e.g., sidewalks, crosswalks) play key roles in providing access to public transit services. Many transit agencies face challenges in facilitating this access, however, because they lack direct control over pedestrian infrastructure and face other institutional barriers to making environmental changes. These challenges may be especially pronounced in suburban areas, which tend to have poorer-quality pedestrian networks and automobile-oriented development patterns.
To more fully understand these challenges, our team conducted an applied research project focused on Pace Suburban Bus ("Pace"), a suburban transit provider in the Chicago region. The purposes of this project were to (1) identify barriers to pedestrian access and project implementation in the region and (2) develop policy recommendations to support construction of pedestrian infrastructure along suburban transit corridors. Several methods were used to conduct this research, including a review of pedestrian plans, policies, programs, and funding sources in the region; surveys and interviews with key stakeholders; case studies of peer transit agencies across the U.S.; physical audits of pedestrian infrastructure; and interviews with Pace riders about their transit access experiences. Broadly, the findings suggest that physical barriers to pedestrian access include poor sidewalk connectivity, incomplete crossings, lack of lighting and transit shelters, and deficiencies in ADA infrastructure. Critical implementation barriers include inadequate funding, difficulties in planning across jurisdictional boundaries, and the need to retrofit suburban infrastructure. Based on these findings, the research team developed a suite of recommendations that address planning, policy, funding, interagency coordination, education and training, project prioritization, and transit amenities.
This presentation draws upon the larger research project, synthesizing key themes and findings related to ADA considerations and broader accessibility issues. Topics to be addressed include physical barriers to transit access via pedestrian infrastructure (e.g., sidewalks, crossings, ramps, curb cuts, bus stop amenities), and project implementation barriers related to funding, jurisdictional issues, and a pervasive lack of ADA compliance and ADA emphasis. The policy recommendations highlighted in this presentation focus on ways that Pace, regional and municipal planning agencies, advocates, and other stakeholders can successfully build pedestrian infrastructure near transit services; ensure ADA compliance; and reach beyond compliance to encourage routine and meaningful integration of ADA considerations across projects and across all phases of the planning process.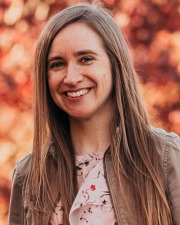 Dr. Lindsay Braun
Lindsay Braun is an assistant professor in the Department of Urban and Regional Planning at the University of Illinois at Urbana-Champaign. Her work addresses the relationship between the built environment and travel behavior with an emphasis on active transportation, health, and social equity. Her current research projects examine barriers to active transportation, the health tradeoffs of cycling, and the growing use of crowdsourced data in transportation planning, all through the lens of social equity. Dr. Braun received both her PhD and Masters in City and Regional Planning from the University of North Carolina at Chapel Hill. Prior to earning her PhD, Dr. Braun was a transportation planning consultant in Raleigh, NC, where she partnered with local, state, and federal agencies to evaluate the community impacts of transportation investments and to develop practitioner resources for community health and livability.