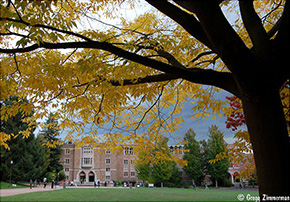 Student Union Building
The conference will be held in the newly remodeled
Husky Union Building (HUB). The HUB offers excellent meeting and dining facilities, located in the heart of the park-like University of Washington campus. Campus is located about four miles north of downtown Seattle. Convenient public transportation is available for conference participants who wish to visit the downtown area.
(image courtesy: Gregg Zimmerman)