Volume 6, Issue 8 | August 2019

This View of Life by Sandra Schulze
Photographic works on view August 2-29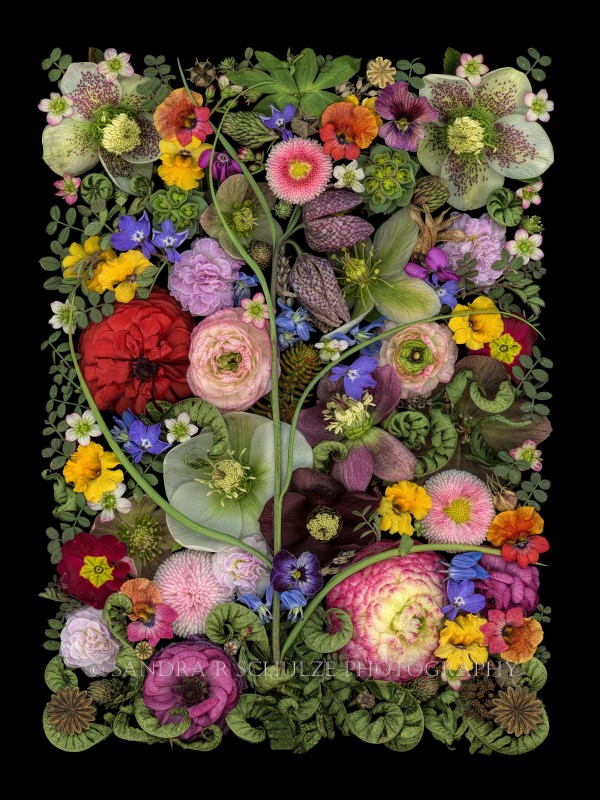 Sandra Schulze teaches Biology at Western Washington University, and in her spare time likes to scan flowers and foliage to create images reminiscent of the 17th century Dutch floral art masters and mistresses. Flatbed scanners have the capacity to produce images at astonishingly high resolution, revealing details on an almost microscopic level. Her images range from a baroque excess of detail to dizzying plunges into minimalism. All her work recalls the awe expressed by Charles Darwin in the last statement from the Origin of Species: "There is grandeur in this view of life…from so simple a beginning endless forms, most beautiful and most wonderful, have been, and are being, evolved."
Follow Sandra on Facebook:
https://www.facebook.com/SandraRSchulzePhotography/
Instagram:
https://www.instagram.com/sandra_r_schulze_photography/
Fine Art America:
https://fineartamerica.com/profiles/sandra-schulze.html
Miller Library map collection capstone project
by Teresa Jewell and Jessica Boerner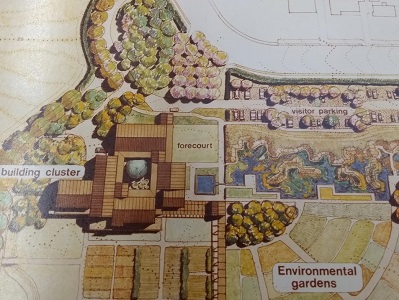 Do you know about the Miller Library map collection? It consists mainly of maps, garden plans, and similar documents from the creation and maintenance of the Washington Park Arboretum and the Center for Urban Horticulture. As our capstone project for the University of Washington iSchool, we conducted an inventory of the 300+ item collection and entered it into the Library's archive database. The entries can be used to generate finding aids so the librarians can assist patrons in locating maps about the gardens during different periods. Some of the interesting materials we cataloged included an original Holmdahl planting plan for the rhododendron garden, hand-colored concept plans for the Witt Winter Garden, and documents following the Pacific Connections gardens from an early conceptual illustration to final construction. In the process, we learned a great deal about landscape architecture terminology and the history of these gardens.
Pacific Northwest Medicinal Plants by Scott Kloos

reviewed by Dorothy Crandell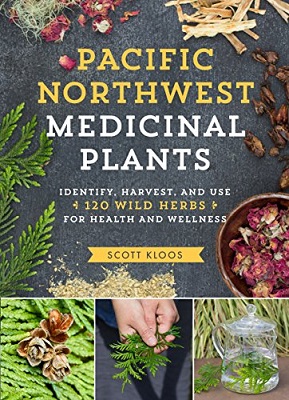 Can plants heal our bodies? Searching for answers to this basic question, Scott Kloos provides a revealing excursion in
Pacific Northwest Medicinal Plants: Identify, Harvest, and Use 120 Wild Herbs for Health and Wellness,
published by Timber Press in 2017. This comprehensive field guide and reference work covers Alaska, British Columbia, Oregon, Washington, and Northern California.
Kloos shares what he has learned from more than two decades of wildcrafting and working with plant medicine. He runs his own school as well as a folk medicine business. In helping people understand traditional uses of medicinal plants, he acknowledges some level of uncertainty and risk involved. Self-treatment is strongly not recommended; consulting a qualified practitioner is advised.


In the book, Kloos first describes basic botanical concepts, tools for harvesting, formulas for making medicine, ethical and sustainable wildcrafting practices, herbal safety, and a breakdown of the harvesting season. Photographs taken by Kloos accompany the plants he profiles. He provides detailed descriptions of each plant: their growth habits, parts of the plant, identifying characteristics, where one is likely to find the plant, the best time of year to harvest, and how to harvest the plant. Medicinal uses of the plant and methods of preparing each part of the plant as medicine are described. Cautionary notes throughout the book alert readers regarding such matters as toxicity, dosage precautions, and uses with other medications or during pregnancy. It is imperative to consider potentially harmful effects of an herb.


For thousands of years, plants have been the chief source of medicine around the world. Healers have prescribed many cures from the flora around them. Nevertheless, there is a lot we don't know. It is important to let your doctor and other health practitioners know which herbal remedies you are considering taking. Meanwhile, reading this book can help you cultivate a more healthy respect for the wild, bonding with the living world in all it offers us.
Gardening Answers Knowledgebase

Search for garden wisdom with researched
answers
,
gardening tips, book reviews and recommended websites.
© 2019 University of Washington Botanic Gardens