Volume 6, Issue 2 | February 2019

Brian Thompson shares rare books via
Northwest Horticultural Society class February 13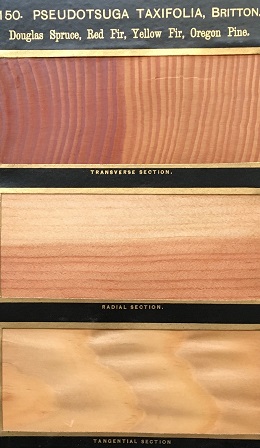 Explore rare books at the Elisabeth C. Miller Library with Library Manager and Curator of Horticultural Literature Brian Thompson this month. Brian offers a guided tour of this fascinating collection from 7 to 9 pm on Wednesday, February 13. Participants will study materials in unusual formats, such as the thin wood specimens preserved in Romeyn Beck Hough's
American Woods
from 1909, shown at left, and learn about printing and hand-coloring techniques in use prior to 1900. Books published between 1629 and 2015 will be used, including some intriguing and limited modern editions.
Please
register
through Northwest Horticultural Society. Space is limited to just ten participants; $35 for NHS members/$45 for guests.
Fabricated Foliage by fiber artist Kaylin Francis
in the Miller Library February 4-27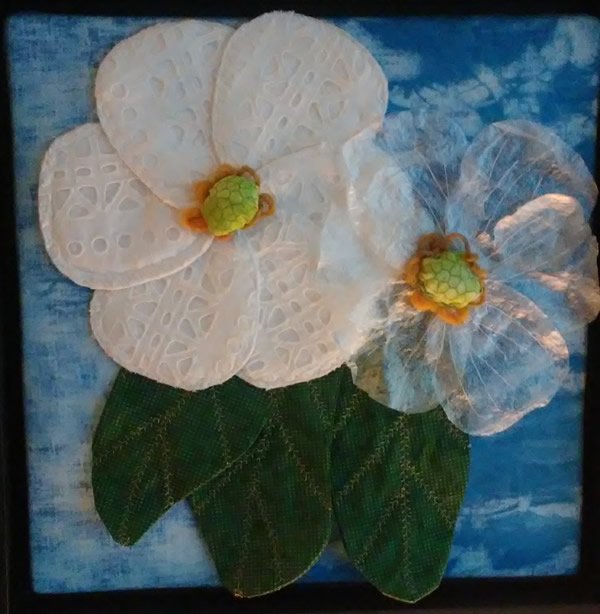 Local artist Kaylin Francis brings her fiber-crafted portraits of eight different plants to the Miller Library February 4-27. With many years of experience in cross-stitch, quilting, and needlepoint as well as formal training in felting, dyeing, weaving, and screen-printing, she has been exhibiting her work at group and solo shows in Washington and Oregon since 2009.
Her 'Skeleton Flower (Diphylleia grayi)' is pictured here. This unusual flower turns translucent when wet. The plant is found in Japan, China, and the Appalachian Mountains.


Kaylin welcomes Leaflet readers for an opening reception at the library from 5 to 7 pm on Thursday, February 7.
Save the date for our Garden Lovers' Book Sale
ticketed opening night April 5th; public sale April 6th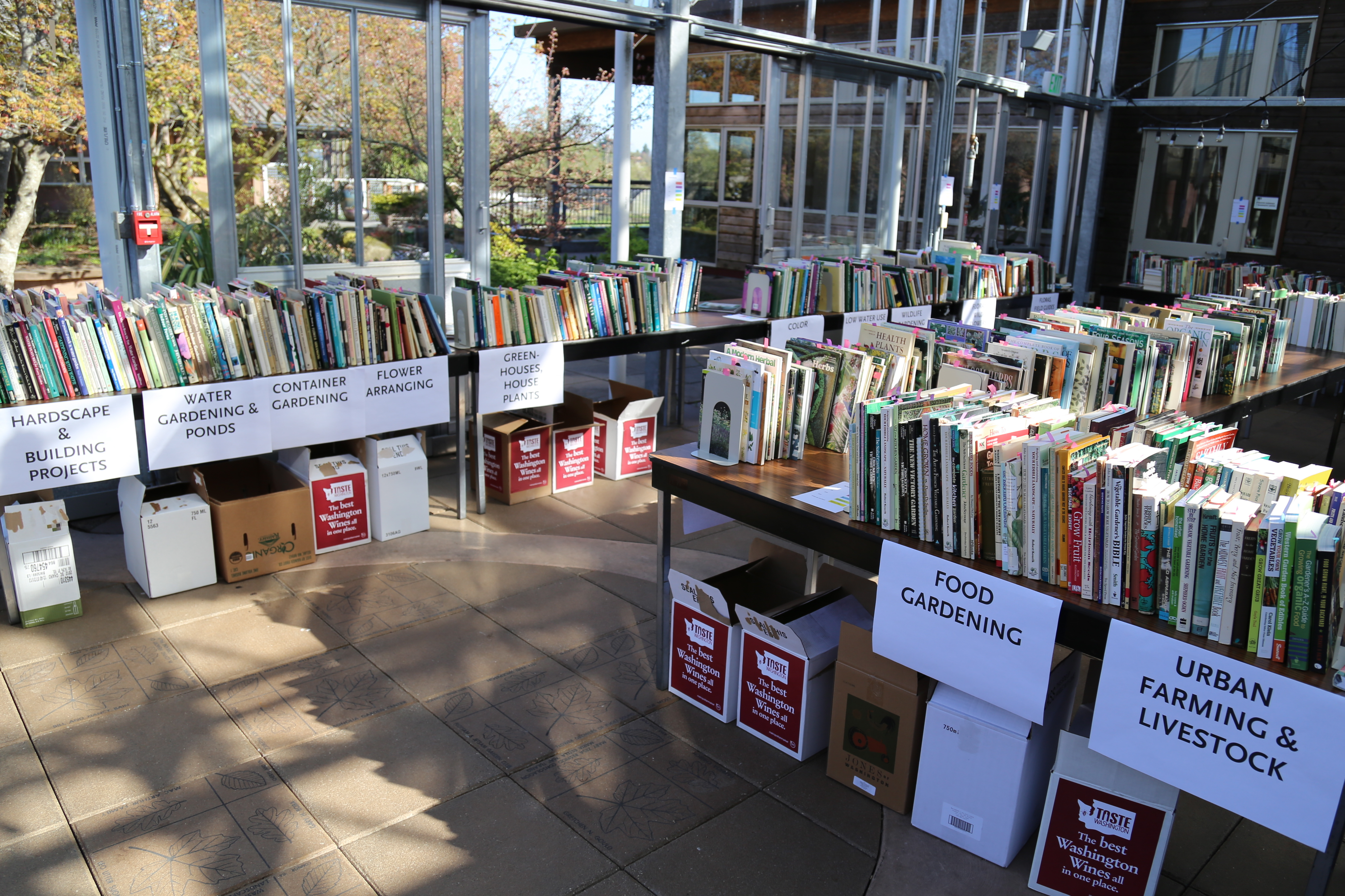 We are excited to announce the date of our 2019 Garden Lovers' Book Sale. The opening night celebration (a ticketed event with food, wine, and first pick of the books) will be Friday, April 5 from 5 to 8 pm, with the public sale running Saturday, April 6 from 9 am to 3 pm. Watch our website and this newsletter for more information as it becomes available.
The selection of books this year will be better than ever, especially with your donations. Note that all donations for this year's sale must be brought in by Thursday, February 28; we do not accept book donations during the months of March and April while book processing staff and volunteers are busy with the sale.
Plant Answer Line provides quick answers to gardening questions. You can reach the reference staff at 206-UWPLANT (206-897-5268),
hortlib@uw.edu
, or
online
.
© 2019 University of Washington Botanic Gardens