Volume 8, Issue 6 | June 2021

Garden of Pride virtual exhibit

The Miller Library staff celebrates Pride Month with a collection of our best resources by and about LGBTQ gardeners and plantspeople. Throughout the month of June, watch for
Facebook
posts highlighting our favorite titles. Borrowers can also place holds on specific items from the catalog
list
, and view the covers using our online
shelf browse tool
.
Choosing these titles was challenging. Many queer authors, for fear of discrimination, ostracism, physical harm, or arrest, kept their sexual and gender identities private, especially for books of the 20th century or earlier. While one can speculate about the authors or subjects of the earlier books, the Garden of Pride only includes those titles that have a confirmed LGBTQ identity.
Despite the many challenges, these books are joyful, proving the life-affirming value of gardens and gardening to all people. Please get to know these interesting and important heroes of horticultural history.

The Garden Jungle by Dave Goulson
Reviewed by Tracy Mehlin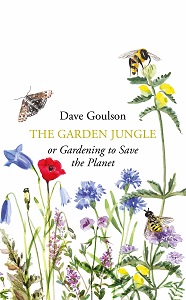 I have read many books on organic gardening over the years, but never one with a focus on invertebrates. With
The Garden Jungle
I credit author Dave Goulson for opening my heart to earwigs. Goulson is a British professor of biology, bumble bee expert, keen gardener and advocate for sustainable agriculture. I try to be tolerant of the herbivore insects such as aphids because they feed many species of birds and beneficial insects such as beetles and hover flies. However, I didn't know earwigs were omnivores and would feast on aphids as well as on dahlia petals. According to Goulson, earwigs don't seek out ears to sleep in, so we shouldn't worry.
Each chapter starts delightfully with a short recipe for treats such as mulberry muffins or homesteading classics like sauerkraut, cider and goat cheese. The book maintains a positive tone as Goulson celebrates all the creatures we encounter in our gardens, while detailing highly destructive practices committed by the horticulture and agriculture industries. He makes the case that the most egregious practice to be avoided at all costs is spraying pesticides. Another destructive habit is including peat moss in potting soil both because it destroys peat bog habitat, and also because of the massive amount of sequestered carbon dioxide released upon harvest. For each decidedly Earth-unfriendly horticultural practice described Goulson instructs readers on alternatives to achieve the same outcomes.


Goulson weaves in insights from his research, background on natural history and stories of wildlife encounters in his Sussex garden to relate why we should cherish moths, worms, and even the parasitic cuckoo bee. All are members of the garden jungle ecosystem. Once gardeners tolerate or maybe even love the creatures in their gardens, Goulson is sure that the planet can be saved.
Ask the Plant Answer Line: R
hododendron or azalea?
Researched by Rebecca Alexander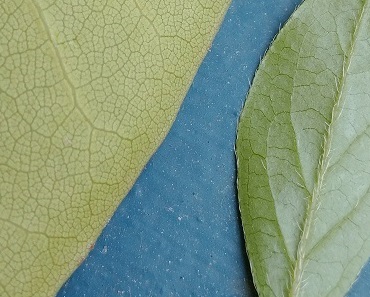 Q:
I can't always tell rhododendrons and azaleas apart. Is there a way to distinguish between them?
A: The answer is complicated because an azalea is also a rhododendron, but not all rhododendrons are azaleas! Furthermore, some azaleas are evergreen and others are deciduous. The
Azalea Society of America
gives a few pointers:
"Some small-leaved rhododendrons look like evergreen azaleas. To tell them apart, first look at a flower — most azaleas have only 5 or 6 stamens, while most rhododendrons have 10 stamens. Then look at a leaf — azalea leaves tend to be thinner, softer and more pointed than rhododendron leaves. Azalea leaves tend to have long straight hairs parallel to the leaf surface, usually along the midrib on the underside of the leaf. Finally, using a magnifying glass, look at the underside of a leaf for tiny round structures called scales. Azalea leaves never have scales, while small-leaved rhododendron leaves are always covered with scales. (The more correct name for small-leaved rhododendrons is 'lepidote' rhododendrons, where lepidote means 'covered with scales')."
In case you are curious, evergreen azaleas were first cultivated in Japan over 400 years ago (according to Christopher Fairweather, in his book Azaleas, Globe Pequot Press, 1988). These were the evergreen azaleas. The first azaleas in European gardens (starting in the 17th century in Holland) were deciduous, and they were endemic on three continents (particularly from Turkey, the Far East, and both coasts of North America).


There is a taxonomic explanation in Fred C. Galle's book, Azaleas (Timber Press, 1987):

"The genus Rhododendron was first recognized by Linnaeus in Species Plantarum in 1753. Linnaeus created a separate genus Azalea containing six species. In 1834, George Don [...] subdivided Rhododendron into eight sections which are botanically retained today. Azalea was included under the genus Rhododendron by Don. In 1870. Dr. C. J. Maximowicz made a major contribution in the classification of Rhododendron and many oriental Azalea based on the position of leaf bud in relation to flower buds. More recent classifications reflect refinement rather than major changes. [...] The question of splitting Azalea into a separate genus came up as late as 1943, but it is hoped that this classification will never be accepted."
If the Miller Library offered e-books, would you borrow them?
Please
reply
to this message with your thoughts.
© 2021 University of Washington Botanic Gardens