Volume 7, Issue 3 | March 2020

Art exhibit: flo.ri.le.gi.um by Jasna Guy
March 5-30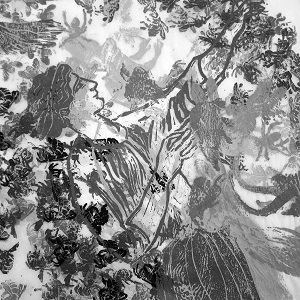 Jasna Guy's
work explores the floral resources pollinators (such as bees) require, including the nectar and pollen that are critical for their survival. She uses photographic techniques as well as printmaking, creating works on paper using beeswax, graphite, and encaustic.
Jasna explains: "By learning more about the needs of pollinators and exploring the research through art media, I attempt to bring some aspects, perhaps previously invisible ones, to visibility through aesthetics; through images."
Meet the artist at a free reception on Friday, March 6, from 5 to 7 pm in the Library. Learn more about her work at a free talk in the Library on Saturday, March 28, from 1 to 2 pm.
Garden Lovers' Book Sale opening night tickets on sale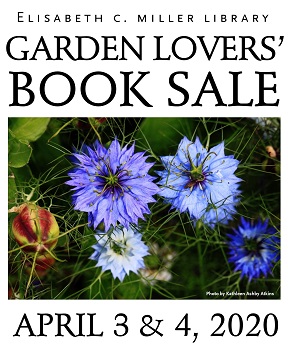 Don't miss the Garden Lovers' Book Sale, where extra copies of gardening books are transmuted into library funding by generous bibliophiles like you.

Opening Night Party: Friday, April 3, 5 to 8 pm
Wine and dine while shopping for horticultural books and bidding in the silent auction for special books. Tickets are limited and cost $30. To purchase call 206-543-0415 or visit the Miller Library.

Saturday Public Sale: Saturday, April 4, 9 am to 3pm
Thousands of gently used books for sale on gardening, plants, ecology and related topics. FREE!
Wildlife study and conservation resource display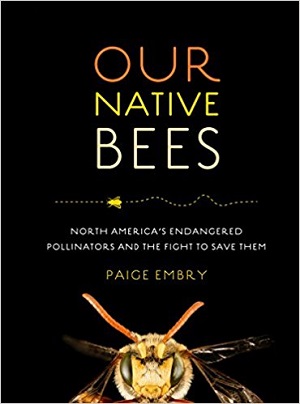 A healthy number of wildlife courses, including Wildlife in the Modern World (ESRM 150) and Analytical Methods in Wildlife Science (ESRM 451), are now in session through the School of Environmental and Forest Sciences. To support this coursework, the library will be featuring related books, journals, and DVDs in the resource display area near the large reclaimed-wood table.
The display includes field guides, works on wildlife habitat restoration, peer-reviewed journals, wildlife gardening handbooks, and much more. In this collection, a city-dwelling coyote might appear alongside a ground-dwelling bee or a great blue heron. Visitors are encouraged to browse, using or borrowing items directly from the display.

© 2020 University of Washington Botanic Gardens