Volume 5, Issue 11 | November 2018

Molly Hashimoto: Paintings and Prints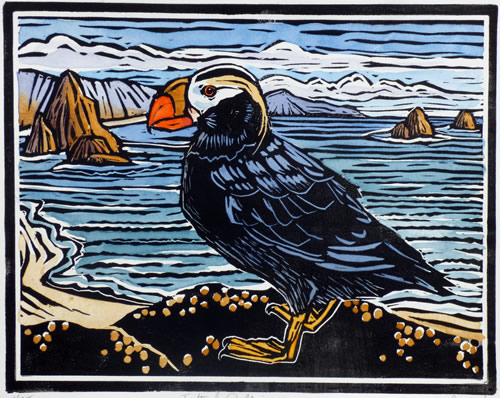 This month at the Miller Library, Seattle artist and North Cascades Institute teacher Molly Hashimoto explores the flora and fauna of the West, from both wild and garden habitats, in watercolors, block prints and etchings. This year's exhibit features new work, including many birds and conifers of the coast and timberline. Molly's work is published as cards, calendars, puzzles and books; those items will also be offered for sale.
A People's Curriculum for the Earth

reviewed by Dorothy Crandell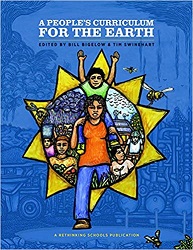 The current report of the United Nations Intergovernmental Panel on Climate Change (IPCC) draws our attention to the state of scientific knowledge on climate change. The report confirms that humans are the dominant cause of global warming. The situation is grave, but there is hope. There is time for us to move into action now.
A People's Curriculum for the Earth; Teaching Climate Change and the Environmental Crisis
, a guide for teachers, is an assemblage of articles by various authors that include important practical activities and ideas on the value of our earth and the urgency of our situation. It is edited by Bill Bigelow and Tim Swinehart, well-known social studies educators in Portland, Oregon. The book is a Rethinking Schools publication, their mission being "fully committed to equity and to the vision that public education is central to the creation of a humane, caring, multiracial democracy."
Using a social studies perspective to consider scientific evidence, the approach of the curriculum takes sides on behalf of the earth. It strongly advocates for planet earth, responding to the evidence, alerting students to social and environmental injustice, while searching for explanations and encouraging activism. Groups of people together – schools, neighborhoods, clubs and other associations – can make constructive changes. Two key themes run through this curriculum, the introduction explains:
"Our curriculum must confront the false dichotomy between the environment and people."
"Everyone on earth is affected by the environmental crisis, but we are affected unequally – based on race, class, nationality, or location."
The guide provides information, insights, inspiration and is an invitation to become actively engaged. It addresses a range of grade levels and audiences. This book calls us to see ourselves "as part of a broader movement to build the kind of society that is clean and just and equal and democratic; one that seeks to leave the world better than we found it." The earth is humanity's responsibility. The message is that by working together there is a lot we can do. This book is well worth our immediate attention, particularly in this sometimes skeptical political climate.
What's that delicious smell in the parking area near the Arboretum's Graham Visitors Center?
The fall fragrance of katsura trees

The Miller Library is open for browsing and research Monday through Saturday.
You'll find the full schedule and information for visitors on our
website
.
© 2018 University of Washington Botanic Gardens