Volume 9, Issue 11 | November 2022

Paintings and Prints by Molly Hashimoto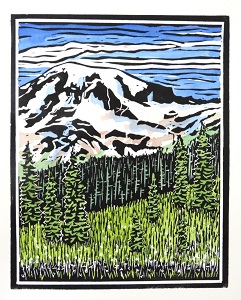 The Miller Library is delighted to host an exhibit of paintings and prints by Molly Hashimoto once more. This year she will share original watercolors and block prints from her new book,
Trees of the West: an Artist's Guide
.
The exhibit will be open during Library open
hours
November 3 through December 5, and Molly's work will remain on display during our Arts and Crafts exhibit and sale, which runs December 7-29.
Meet the artist on Thursday, November 3 from 5 to 7 p.m at the Miller Library.
Agaves: Species, Cultivars, & Hybrids
By Jeremy Spath and Jeff Moore
Reviewed by Brian Thompson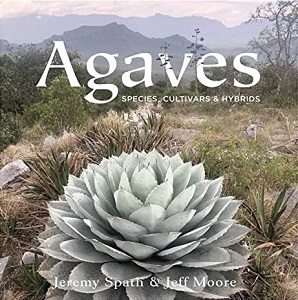 When I visit desert gardens in conservatories, or in captivating places such as the
Desert Botanical Garden
in Phoenix, I'm always drawn to the agaves. My favorite is
Agave victoriae-reginae,
a native of the Chihuahua Desert of Mexico that enchanted me the first time I visited my parents when they lived in Arizona. The precise white lines on the leaves look as though they were applied with a fine paintbrush.
On subsequent visits, I learned there are many other agaves with fascinating foliage patterns, forms, and textures. I also glimpsed the infrequent towering inflorescences; one final performance before the central plant dies, although often with offsets ready to carry on.
Agaves: Species, Cultivars & Hybrids
is a new book in the Miller Library by Southern California authors Jeremy Spath and Jeff Moore. There are other books that discuss the botanical aspects of the genus, or uses by humans (tequila, anyone?) and animals. This instead is a horticultural review of the many forms emphasizing their aesthetic and cultural traits, beautifully illustrated in both nature and cultivation. Before you dismiss the possibility of growing these in Seattle, because it's too cold, and especially too wet in the winter – think again.
Although primarily native to Mexico, several species are from high altitudes and with proper siting and protection from being waterlogged can make spectacular garden or container subjects in our area. An example is the story of Monte, an Agave montana plant growing in Portland, as told in an essay and photographed in the book by its owner, Lance Wright.
This species is from the eastern Sierra Madre Mountains in southern Chihuahua, where it receives significant rainfall, which may explain its ability to survive for 18 years in the ground in the Pacific Northwest. Like all in its genus, Monte gave one final farewell performance by blooming, but what a performance!
The first emergence of a bloom stalk was in late September, eventually reaching a flowering height of 15 feet the following spring. "The City came out on May 9 to do traffic control as crowds were standing in the street slowing traffic to take pictures." If you want a media star in your garden, this is your plant!
Watch and learn: alternative agriculture playlist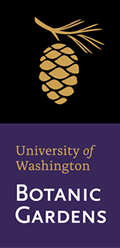 Curious about alternative agriculture? Here is a
playlist
that explores why farmers grow food, farming in cities, raising animals on pasture, restoring soil life by storing carbon in the ground and new methods of food distribution. The playlist contains 9 videos, offering nearly 3 hours of learning.
Curated by UW Botanic Gardens education staff, the playlist features short films from National Geographic, Public Broadcasting Service, TED talks, the Soil Health Institute, and more. Presenters include Devita Davison, Ron Finley, Erin Baumgartner, and Stuart Oda, along with many young farmers explaining what drew them to agriculture.
gardening answers

Search for garden wisdom with us. You'll find researched
answers
,
gardening tips, book reviews, and recommended websites.
© 2022 University of Washington Botanic Gardens