Volume 7, Issue 9 | September 2020

Read a magazine—electronically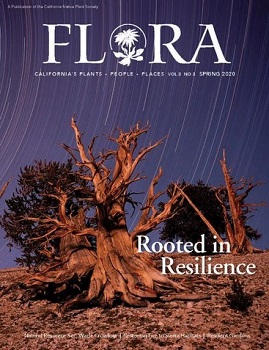 While the Miller Library is closed and librarians are working from home, we are still receiving online magazines. The Library has received over 100 magazines in electronic form. Some recent issues include Puget Sound Mycological Society's
Spore Prints
, the American Penstemon Society's
Penstemaniac
, and the
Rhododendron Species Botanical Garden Newsletter
. Find all the magazines we collect, including
Flora: California's Plants | People | Places
, pictured here, by searching the library
catalog
. Some records carry a link to online access or indices. To request an article from a magazine without online access, please email us and we will do our best to locate it for you.
The Miller Library contributed some local publications to the Biodiversity Heritage Library, which offers the digitized collection of Washington Park Arboretum's
Bulletin
as well as many other publications. For more garden-related magazines available online, see the
list
on our website.
In these strange times, please stay healthy and feel free to send us an email at
hortlib@uw.edu
for help accessing horticultural magazines online.
Exhibit of visual poems by Renée Simard opens online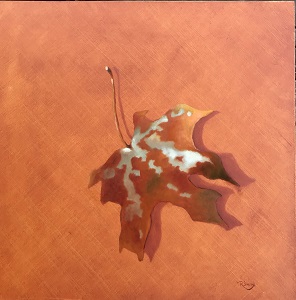 We are proud to feature the work of Renée Simard as our virtual exhibit during the month of September. In her own words:


"The natural world fascinates and inspires me, just like it has so many artists throughout history. In my art, I search for the overlooked, the unglamorous, and the emergent emotions in a human portrait, a trampled leaf, a dead insect, or old cotton bolls. The effects of time on nature, objects and humans intrigues me. I want to become a visual poet of quiet and sometimes extraordinary beauty."
Based in Seattle, Renée Simard works in oils, graphite, charcoal, ink, and other media, painting and drawing each day. In addition to this
virtual exhibit
, we're planning an in-library show of her new work for September 2021.
Greenwood: a Novel by Michael Christie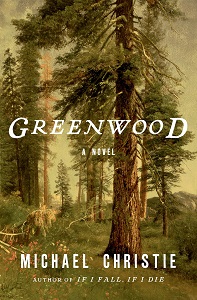 In the year 2038 Jake Greenwood works as a tour guide at the Cathedral eco-resort on Greenwood Island near Vancouver, British Columbia. It's one of the last stands of living trees to survive after the Withering killed off most forests around the world, leaving a dusty, grim environment. Jake's choices in life are limited: mired in suffocating student debt, she's a dendrologist in a world without trees. So a job at the Cathedral suits her even if it is operated for profit by the soulless HoltCorp. When a former flame suggests she might be a direct descendant of the timber baron Harris Greenwood or even possibly the heir to J.R. Holt, founder of HoltCorp, an incredulous Jake wonders what difference it could make.
Four generations of Greenwoods, all troubled in some way, emotionally, financially, or faced with difficult choices, are united by the theme of trees. In 20th century Canada that means forests, timber, sugar maple tapping, radical tree advocacy, fine woodworking, and dendrology. Author Michael Christie slowly unveils the Greenwood family history one generation at a time, going backward for most of the novel to 1908 and then forward again to 2038.
The plot is complicated with mysteries of birth and circumstance revealed bit by bit as we delve deeper into each character's relationships with brothers, parents and lovers. The complex story is never confusing, although one wonders what motivated some characters to make relationship-ending decisions. Overall, it was a diverting and thought-provoking summer read.
Editor's note: this title is available as an ebook from Seattle Public Library and in several formats through the King County Library System.
Search for garden wisdom with us. You'll find researched
answers
,
gardening tips, book reviews,and recommended websites.
© 2020 University of Washington Botanic Gardens