VOLUME 9, ISSUE 8 | August 2022

Nikkei Garden Blues: Japanese American Generations
Featuring Michelle Kumata and Kathy Hattori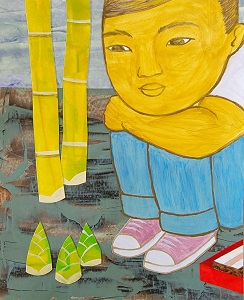 This month in the Miller Library, textile artist Kathy Hattori and painter Michelle Kumata present works that reflect on the past, present and future of the Japanese American community.
Kathy's plant-dyed works combine indigo dye with traditional and innovative
techniques
. Michelle's portraits and mixed media works celebrate the resilience of our Nikkei community. Roots and Shoots is shown.
The exhibit is open during Library
hours
. Readers can meet the artists on Thursday, August 4, from 5 to 7 pm.
The Beginner's Guide to Growing Great Vegetables
By Lorene Edwards Forkner
Reviewed by Brian Thompson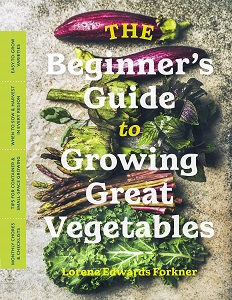 Not just for beginners, Lorene Edwards Forkner's latest vegetable gardening book is chock full of good advice for all gardeners. If you are a beginner, I suggest reading the opening chapter, "Gardening 101." For everyone, the chapter entitled "Garden Planning" will help you decide what type and especially how much food growing is realistic for you, including options if you do not have garden space. Like ornamental plants? These are encouraged for edible fruits or flowers, or to attract beneficial insects to protect or pollinate your food crops.
The book's core is a month-by-month calendar showing both the planning and the doing for the time of year, including seasonal essays. For example, September is the time to plan for your fall and winter garden, planting cover crops and saving seeds. October is about cleaning and feeding the garden for the future, especially after the first frost, and creating or enhancing your process for making home compost.
Forkner encourages experimentation and keeping a journal of the results. She happily shares her personal experiences, good and bad. "Over the years I've experimented with sowing ornamental corn, winter wheat, and fancy French melons. Ultimately, I decided that homegrown popping corn is highly overrated, and my cat took up napping in the middle of my 'wheat field.'" She concludes that the two tiny Charentais melons her efforts produced "were absolutely delicious--well worth the time and garden space they occupied all summer."
While similar in some ways to her 2012 publication
The Timber Press Guide to Vegetable Gardening in the Pacific Northwest,
this book incorporates nine more years of Forkner's experience. Check it out!
Editor's note: A longer version of Brian's review was originally published in the Autumn 2021 issue of Northwest Horticultural Society's Garden Notes.
Ask the Plant Answer Line: Tips on Ledebouria cooperi

Researched by Rebecca Alexander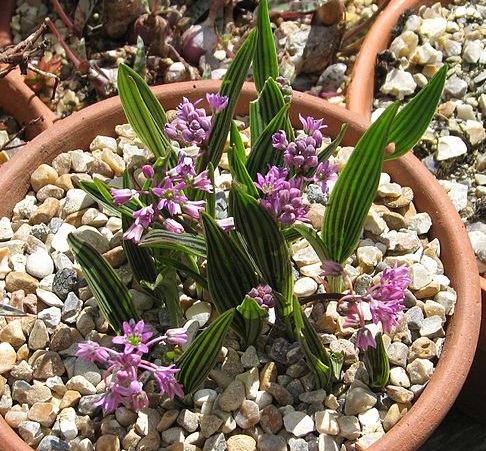 Q:
I keep forgetting the name of a plant I added to the garden some time ago, and every year I have to dig through my pile of old plant tags to remind myself. Any mnemonic devices to help me hold Ledebouria cooperi in my head? Any tips on keeping it growing well? How can I propagate it?

A: There are some common names that might guide you to the scientific name: Cooper's false squill (it used to be named Scilla cooperi), Cooper's African hyacinth, and Zebra's quill (which evokes those delicately veined or striped leaves).


The genus is named for German botanist Carl Friedrich van Ledebour (1785-1851). The species name was given by Joseph Dalton Hooker to honor English botanist Thomas Cooper (1815-1913), who collected plants in South Africa's Drakensberg mountains in the mid-nineteenth century.


The
Pacific Bulb Society
says this bulbous plant of damp eastern South African grasslands will grow well with its bulbs exposed or unexposed. It would thrive in a rock garden, growing in a wall niche, a container, or at the front of a border. According to
Missouri Botanical Garden
, it prefers well-drained but moist soil during active growth (but dislikes winter saturation which can rot the plant). It can be propagated by division, which is easiest to do when it is visible, not when it is dormant.
ask a librarian

The Miller Library's Plant Answer Line provides quick answers to gardening questions.
You can reach the reference staff at 206-UWPLANT (206-897-5268),
hortlib@uw.edu, or from our website,
www.millerlibrary.org
.
© 2022 University of Washington Botanic Gardens