VOLUME 7, ISSUE 1 | January 2020

Flora of the Mediterranean with California, Chile, Australia & South Africa
reviewed by Brian Thompson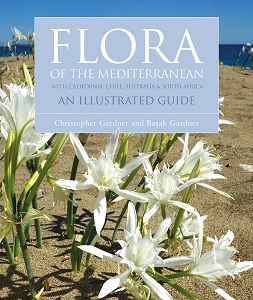 The lands that border the Mediterranean Sea have – for the most part – a similar climate: hot, dry summers and mild, wet winters. Climatologists have identified four other regions in the world with a similar pattern, including most of California and parts of Australia, Chile, and South Africa.
The floras of these regions encompass intense speciation, so that on approximately 2% of the world's land mass one finds over 12% of the world's plant species, many of them endemic. Exploring these floras is a new book,
Flora of the Mediterranean
by Christopher Gardner and Başak Güner Gardner.
This is a rich photo guide; one could just enjoy the many, stunning close-ups in this large format book (12x10"). However, that would mean missing the extensive detail in the text, such as a description of the Mediterranean climate in Australia that begins: "On occasion the botanist is subjected to such an intense bombardment of new species they have trouble assimilating everything in front of them."
The chapter on California will feel closer to home, as the Pacific Northwest has a modified, or cool Mediterranean climate, colder and wetter in the winter, with less heat in the summer. This allows us to grow successfully many of the plants from these regions in our gardens.
All images in this book are
in situ
and a bonus is a short but pithy description of techniques for photographing plants in the wild. While it's not a lending book, I encourage taking some time with this book, or the authors' earlier
Flora of the Silk Road
(2014), in the Miller Library.
Check out our wildlife study and conservation resources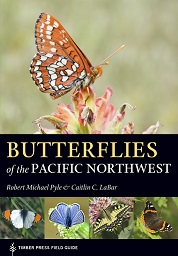 Are you taking or teaching a wildlife-related course this quarter? A healthy number of wildlife courses, including Biology and Conservation of Birds (ESRM 456) and Analytical Methods in Wildlife Science (ESRM 451), are now in session through the School of Environmental and Forest Sciences. To support this work, the library will be featuring related books, journals, and DVDs in the resource display area near our big reclaimed-wood table.
Offerings include field guides, works on wildlife habitat restoration, articles from peer-reviewed journals, wildlife gardening handbooks, and much more. In this collection, a city-dwelling coyote might appear alongside a Taylor's checkerspot butterfly or a Chinook salmon. Visitors are encouraged to browse, using or borrowing items directly from the display.
Exhibit by Tasha Gross opens this month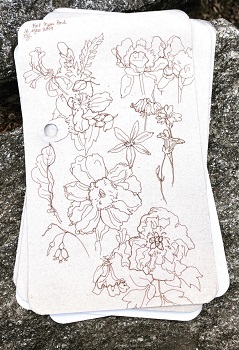 Natural science illustrator, historian, UW Information School student, and Miller Library volunteer Tasha Gross will be our featured artist during the month of January. Tasha is passionate about the use of art to further of science communication and information literacy, and recently published a coloring book entitled
Women in Science: Astronauts and Astronomers
(Pomegranate Communications, 2019)
.
Tasha invites readers of Leaflet for Scholars to the Miller Library for a reception on Thursday, January 9, from 5 to 7 pm.
The Miller Library publishes another newsletter each month:
Leaflet
.
The January issue includes a
review
of David Holmgren's
RetroSuburbia: the downshifter's guide to a resilient future
as well as some background
information
on chia seeds.
© 2020 University of Washington Botanic Gardens