VOLUME 7, ISSUE 3 | March 2020

Landmarks by Robert Macfarlane

reviewed by Priscilla Grundy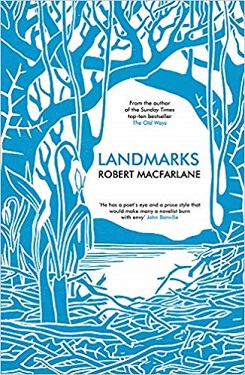 In
Landmarks
Robert Macfarlane develops his conviction that fully knowing a landscape depends on knowing the many carefully specific words people have used to describe it. To this end he builds this book around types of land: mountains, woods, waterways, and more. Each chapter consists of a section on his encounter with an author who has written with verbal precision about one type, followed by a glossary of terms (usually not used in the first part of the chapter) gathered from multiple regions, dialects and languages of Britain and Ireland.
Chapter 10, titled "The Black Locust and the Silver Pine," focuses on John Muir, a Scot who came to America. Macfarlane quotes from Muir's works and notes his accomplishments, such as convincing Teddy Roosevelt to set aside Yosemite as a national park after the two men had camped there. "'Few are altogether deaf to the preaching of pine trees,'" Muir had written, and Roosevelt listened.


Macfarlane writes with much felicity. Here he is on the bristlecone pine: "Muir loved the bristlecone pine for its extravagantly torqued and gnarled form, and for its extreme resilience to the adversities of gale, avalanche and flame that the mountains threw at it. He was a bristlecone pine himself in that respect, and though his words lay dormant for decades, they would eventually germinate and grow with astonishing consequence."


The glossary for this chapter, titled "Woodlands," has subcategories of "Branches, Leaves, Roots and Trunks," "Fallen Wood and Cut Wood," "Woods and Woodlands." Entries give the word, a brief definition, and the source. For example, "celynnog – abounding in holly (place name element) – Welsh" or "chissom – first shoots of a newly cut coppice – Cotswolds." Many terms have delicious sounds, though some mysterious for an American to pronounce. This glossary runs to ten pages, and like all the others in the book gives a dizzying array of specific terms, many already lost in popular usage or rapidly disappearing. We lose the way to connect closely to the land, Macfarlane believes, when we lose these words.


The pleasures of this book lie in Macfarlane's poetic nature writing, in making or renewing acquaintance with other inspiring nature writers, and savoring all those words.
Art exhibit: flo.ri.le.gi.um by Jasna Guy
March 5-30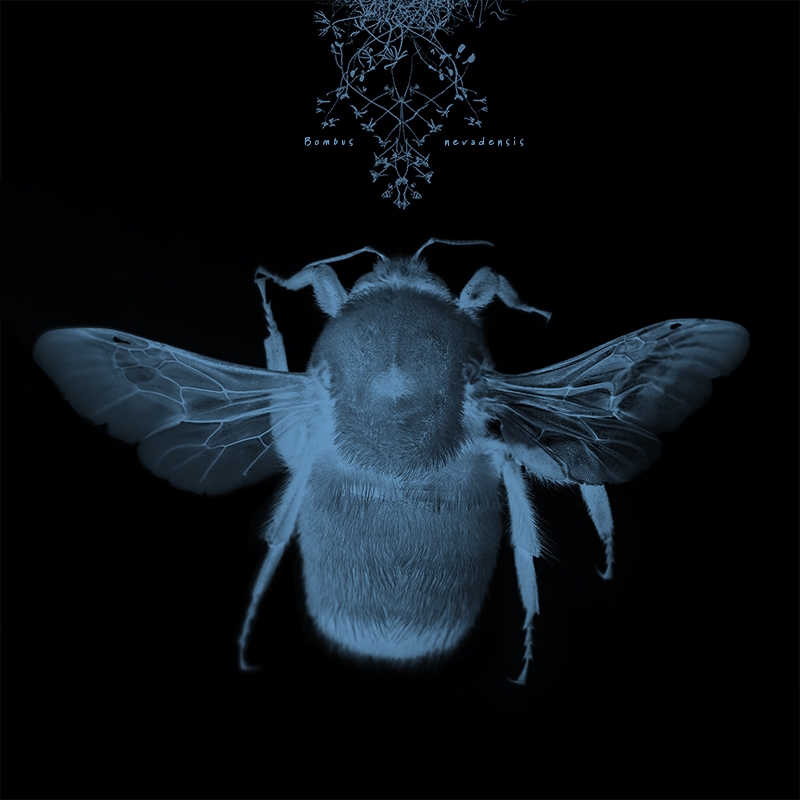 Gathering flowers wherever she finds them--from roadsides, alleyways, fields and gardens--Jasna Guy records and photographs the insect or bird visitors that forage on the blossoms. She collects pollen, tastes nectar, dissects the flowers and draws their various parts to better understand their structure and mode of pollination.
Deeply concerned about the dramatic loss of pollinators in recent decades, Guy hopes that art might play a role in helping to increase our appreciation of native pollinators.


Guy's work has been exhibited in British Columbia at the Roundhouse Community Center Gallery in Vancouver, the Richmond Art Gallery, and the Seymour Art Gallery in North Vancouver, as well as in Idaho at the Sun Valley Arts Center Gallery in Ketchum. Her work was featured in the 2019
Uprising Seeds
catalogue from Bellingham, Washington.
Meet the artist at a free reception on Friday, March 6, from 5 to 7 pm in the Library. Learn more about her work at a free talk in the Library on Saturday, March 28, from 1 to 2 pm.
Students: take part in a public display of your work!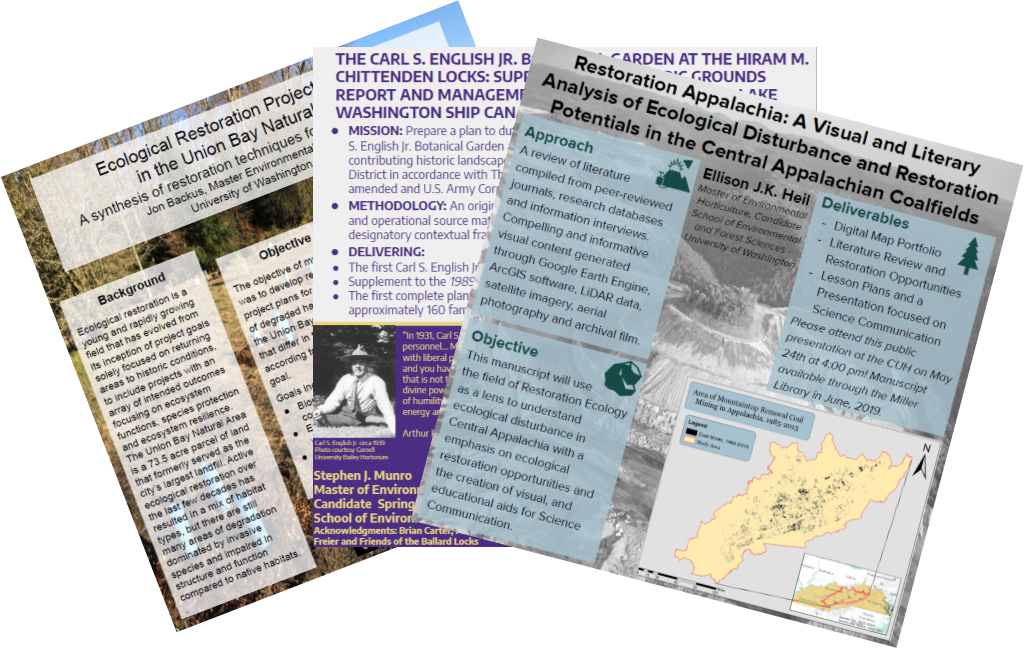 The Miller Library will host its annual exhibit of student mini-posters this coming May, highlighting the projects of students across the University who are working with plants. This is an opportunity to share your ideas and enthusiasm in a condensed, eye-catching format for a general but plant-devoted audience.
The process is simple. Design a 14x14" pdf in poster style and send it to
hortlib@uw.edu
by Friday, May 1, 2020. The Miller Library will take care of printing and mounting. The display will open in the Library on Friday, May 8 with a reception from 5-7pm. Invite your friends and family! The last day of the exhibit will be Friday, May 29.
Entry is open to students across the University, including graduate and undergraduate students. We especially encourage students in the UW Botanic Gardens, Environmental and Forest Sciences, the UW Farm, Biology, and Landscape Architecture to take part.
The topic can be a small assignment you've completed recently, or a brief introduction to larger research project, as long as plants are a significant component. See the
archive
of past presentations for ideas.
Be sure to include your name, date (month/year), and your department, school, or college on your poster. If you are concerned about suitability or have other questions, send an email to
hortlib@uw.edu
. We look forward to learning about your important work!
PLANT SALE SUPPORTS MILLER LIBRARY
at the Center for Urban Horticulture.
© 2020 University of Washington Botanic Gardens